The Buffalo media and networking landscape has seen a huge influx of women-centric/women-run outfits in the last few years. From podcasts to magazines to Instagram to television news, the women of Buffalo are now taking the reins to tell their own stories over myriad information platforms to a plethora of audiences. Qween City wishes to highlight several of these incredible individuals and organizations who have truly given voice to our community of empowering thought leaders, organizers, movers, and shakers.
Our first spotlight on Kelly Dudzik of City Shapers can be found here, our second spotlight, on the events & networking team behind Virago Buffalo, can be found here, our third spotlight, on Miranda Bigham of She's From Buffalo, can be found here, our fourth spotlight, on the professional networking group WINC Buffalo, can be found here, and our fifth spotlight, on the networking and social media machine Buffalo Boss Babes, can be found here.
---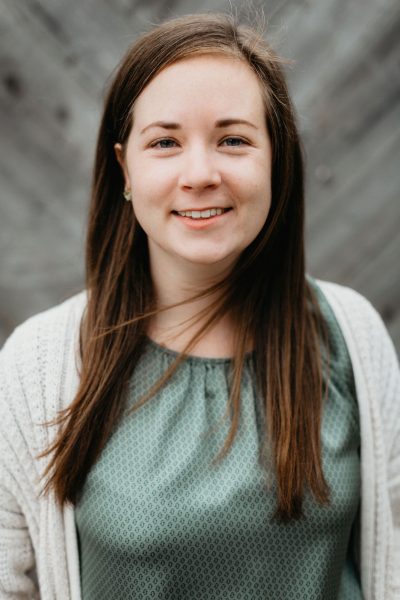 Womankind, a podcast is based in Buffalo, New York, and has published more than 50 interviews with women from around the region, country, and globe since February 2017. Asked to describe the project, founder and host Kelsey Novits explained: "Womankind is a podcast that gives women a platform to tell their own stories in their own voices through long-form interviews. The purpose of the podcast is to explore what it means to be a woman in the past, present, and future."
New to the world of podcasting at the start of the project, Kelsey taught herself the ins and outs of audio recording, the equipment she would need to bring these stories to the digital airwaves, and the art of the interview.
"For this podcast, I do everything—from hosting, to editing, to social media—and sometimes it can be a lot, but as long as I remember my purpose for why I am doing this, it remains fun and focused," she said.
Qween City editor Kristy Rock was honored to sit down with Kelsey in June 2018; that episode can be listened to in full here.
Stay tuned for the return of Womankind after a short fall hiatus, with a new episode dropping Monday, November 25.
---
What have you learned in your time doing Womankind?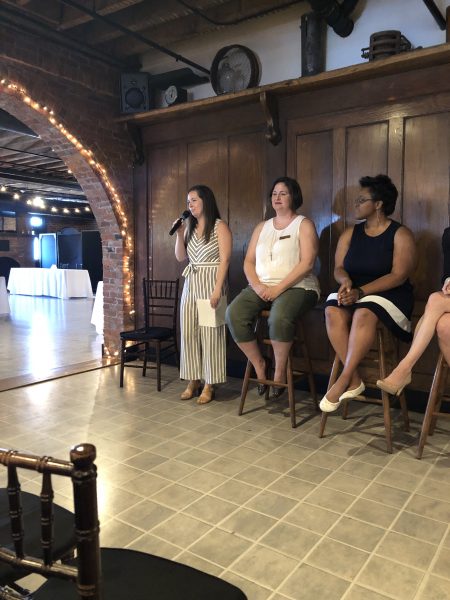 I have learned so much from Womankind, and I am so grateful! I've been able to take deep dives into my guests' areas of expertise. I've learned about the prevalent issue of menstrual inequity from Kate Sanetra-Butler of Dignity Matters and Chelsea VonChaz of Happy Period. I've learned that there are women looking to change the way we've "always done things" like the women of The Armourie who are revolutionizing the way women celebrate each other. I've learned about the options and limitations in women's healthcare from midwife Maureen Darcy and other guests who are dealing with chronic illness. From business to academia to comedy to nutrition to medicine to fitness to the Senate—women have their hands in everything and have so much knowledge and skill. Women are quietly (and not so quietly) advancing to take over the world!
I've especially loved having my eyes opened to the impact that women are having in the Buffalo area. Although Womankind is not a Buffalo-centric podcast, I pull a lot of guests from the area because there are so many badass women right here! Most recently, I interviewed Jessie Fisher of Preservation Buffalo Niagara, and she and I were gushing about the many prominent women in positions of power and as agents of change in Buffalo and Western New York. I've had the pleasure of interviewing so many of these women, including Qween City's very own Kristy Rock!
On a deeper level, this podcast has further confirmed to me how important representation and intersectional awareness are. Womankind is a platform for anyone who identifies as a woman, and
Womankind's definition of womanhood has proven to include such a diverse array of experiences, and intersects with many aspects of social experience including race, sexuality, class, nationality, age, etc. I look forward to sharing more stories from my guests as they recount their experiences in their own voices.
Finally, I have learned the technological aspects of recording and producing. This is still a work in progress, but I learn more with each episode. I had the opportunity to host and record a live panel discussion at an event called Sip.Shop.Support put on by the networking group Women Inspired by Networking and Collaboration (WINC) in June, and that was huge in terms of experience for me.
---
How have things shifted or changed since the start of the project?
Womankind has evolved over the years. At first, because of the political climate, I was a bit apprehensive about what the podcast would be. I thought it would become controversial with lots of debates. However, as time went on, and I interviewed more and more women, the results confirmed that women's lives are not up for debate. All women deserve to be treated as fully human, and there is nothing controversial about that.
---
Where does your inspiration for the project stem from? How did your personal trajectory bring you to where you are today?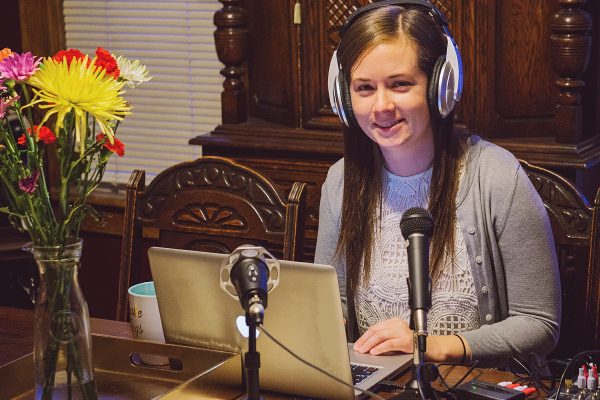 I'm lucky because there is NEVER a shortage of amazing women who are local or who are a Skype call away. The women who have been my guests and the women who will be my future guests inspire me. Almost every guest on the show has mentioned that her friendships with other women are one of the most important and integral aspects of being a woman. Being part of this eternal sisterhood inspires me.
Interesting question: "How did I get here?" First and foremost, I'm an educator. I've always been extremely interested in learning about the world. At some point, I decided I wanted my influence to reach beyond my high school students. From this, an idea for a podcast was born.
Then, after the 2016 election, I felt disillusioned and burdened by womanhood. I was very frustrated by the scrutiny women face in the public, political, and even personal arenas. In an effort to understand these feelings better and take some ownership over the idea of womanhood, I started Womankind to pursue an answer to the question: "What does it mean to be a woman?" After two years and over fifty episodes featuring women from diverse backgrounds, I've learned that the answer to this question is complicated. There is no right answer. In fact, there are infinite answers. This only makes me want to pursue this question more.
---
What's coming up for the rest of 2019? 2020?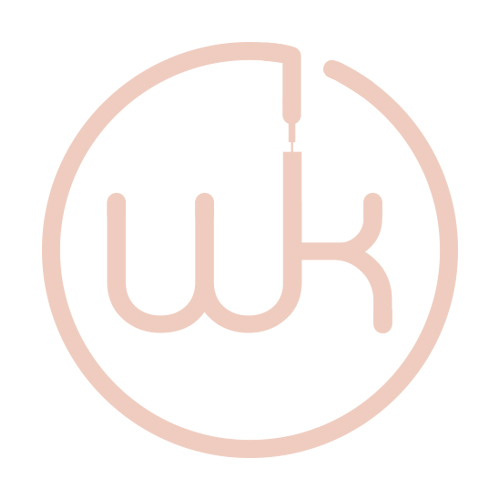 For the rest of 2019, listeners can expect brand new episodes every other Monday featuring a wide range of guests and more Stories of Subversion (a segment of the podcast that highlights the story of a subversive woman). Earlier in 2019, I released a special feature Friendship episode; I hope to include more special features for milestone episodes (I can't wait to reach 100!). In 2020, the possibility of another live event is in the works. Expect to hear something in the weeks leading up to Galentine's Day!
---
Kelsey Novits is an educator and the creator, host, and producer of Womankind. Kelsey is from the WNY area and resides on the west side of Buffalo, NY. When she is not teaching and podcasting, she might be cooking or hiking or traveling but is probably binge-watching a series on Netflix or Hulu.