The Buffalo media and networking landscape has seen a huge influx of women-centric/women-run outfits in the last few years. From podcasts to magazines to Instagram to television news, the women of Buffalo are now taking the reins to tell their own stories over myriad information platforms to a plethora of audiences. Qween City wishes to highlight several of these incredible individuals and organizations who have truly given voice to our community of empowering thought leaders, organizers, movers, and shakers.
Our first spotlight on Kelly Dudzik of City Shapers can be found here, our second spotlight, on the events & networking team behind Virago Buffalo, can be found here, our third spotlight, on Miranda Bigham of She's From Buffalo, can be found here, and our fourth spotlight, on the professional networking group WINC Buffalo, can be found here.
---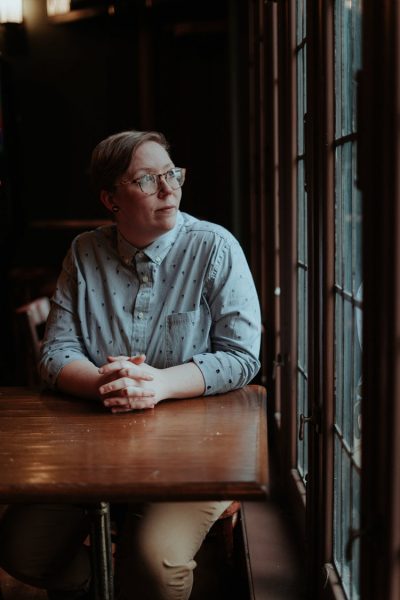 The website and networking group Buffalo Boss Babes came roaring onto the scene in August 2017, and has seen exponential growth since that time.
"It went kind of crazy from there — fast," said Carrie Rinehart, founder of the group.
Asked to describe the effort, Carrie said: "Buffalo Boss Babes is a genuine women's/NB/genderqueer networking group/blog project that is simple and authentic. There are absolutely no membership fees or required participation, just awesome like-minded people coming together to talk about all aspects of running business in Western New York."
As the proprietor of Rusterior, an apparel goods company, Carrie said that she craved a community she could look to for business support, so set off to foster the community of her dreams.
"Once we launched our social channels, the group asked for in-person opportunities to meet up, so we held our first networking event," Carrie said. "I thought no one would actually show up, but it brought me to tears as women I knew and didn't know came through the door."
After that initial networking event, Carrie launched the now-quarterly Buffalo Boss Babes speaker series, which features different panel members from a wide range of entrepreneurial efforts here in Buffalo.
"The space just organically became a place where people leave their egos at the door and are vulnerable and supportive," Carrie said. "Now we host monthly events that rotate between free networking events and ticketed speaker series events."
The next speaker series will be this Sunday, November 17, at the MUSE Loft in East Aurora. Details about the event can be found here.
---
What have you learned in your time doing Buffalo Boss Babes?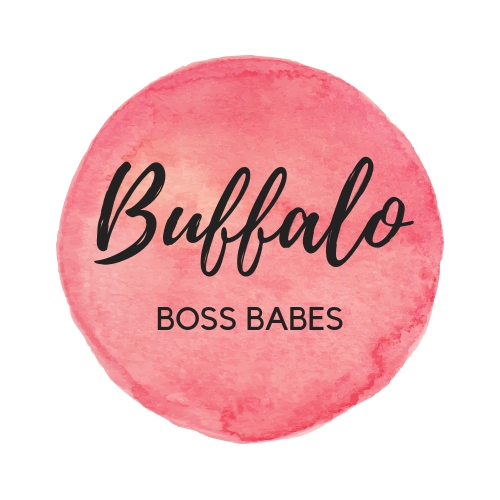 I have learned so much while doing BBB — It has been so rewarding and also challenging. Hosting events that please everyone are difficult to say the least, but we do our best to take any and all suggestions about the group and our events. We are always learning and changing as we go. Some concerns are the lack of media coverage for minority-owned businesses, so this is something we are really striving for in the coming year!
---
Where does your inspiration for the project stem from? How did your personal trajectory bring you to where you are today?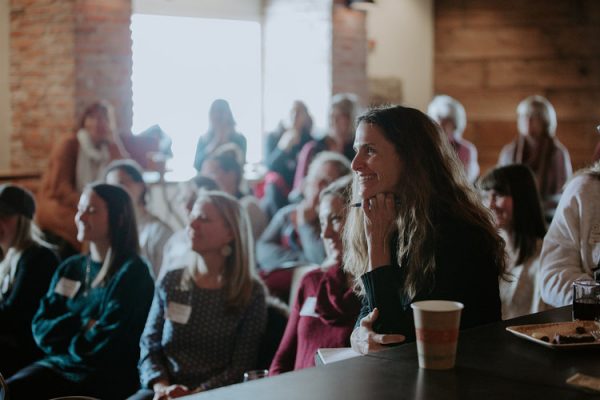 My personal inspiration for the project stemmed from my NEED for authentic connection to like-minded business people. I always felt like I had to be "on" when I attended networking events in the past, and honestly found them more exhausting than helpful.
I wanted to create a space where people felt like they could ask for help without judgment, find great friends that they could call and text with support they need, or they could just come and drink a glass of wine and laugh or cry or both. We don't just talk about our successes, we talk about our failures and truly connect because of it. I think I was also at a point of wanting to give up on my business because it is DAMN HARD! This group saved me from quitting on myself and I hope it can possibly do that for someone else.
---
What's coming up for the rest of 2019? 2020?
We are continuing our events this year and next and have some fun new collaborations in the works! I also hope to expand our team of amazing volunteers because it takes a village!
---
Header photo by Lovern Photography.