The Buffalo media and networking landscape has seen a huge influx of women-centric/women-run outfits in the last few years. From podcasts to magazines to Instagram to television news, the women of Buffalo are now taking the reins to tell their own stories over myriad information platforms to a plethora of audiences. Qween City wishes to highlight several of these incredible individuals and organizations who have truly given voice to our community of empowering thought leaders, organizers, movers, and shakers. Our first spotlight on Kelly Dudzik of City Shapers can be found here, our second spotlight, on the events & networking team behind Virago Buffalo, can be found here, and our third spotlight, on Miranda Bigham of She's From Buffalo, can be found here.
---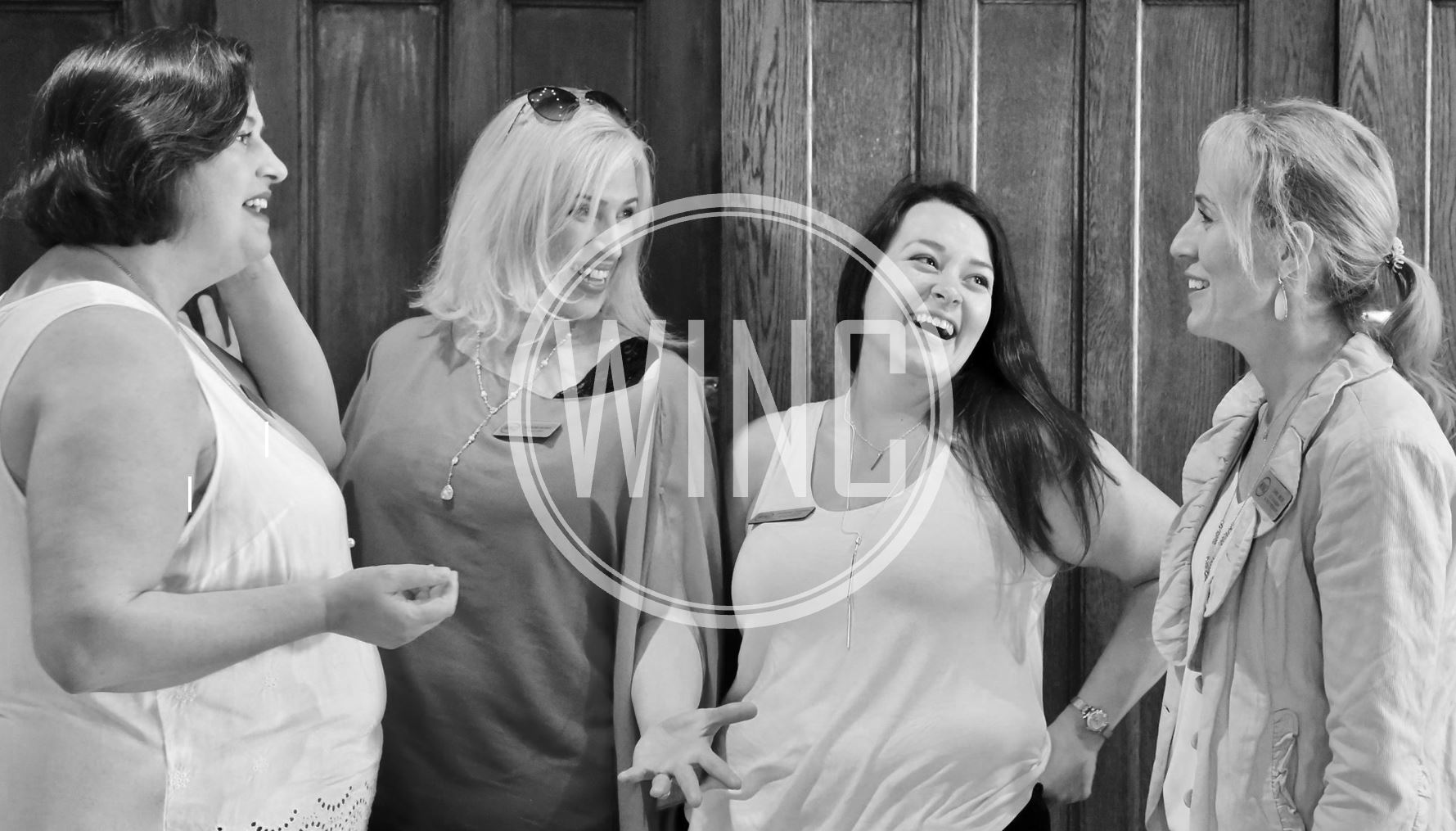 Women Inspired through Networking and Collaboration — a.k.a. WINC Buffalo — came onto the professional networking scene in January 2019.
"Our mission is to be a deliberate community of high-caliber professional women collaborating and networking to build, support, and project an atmosphere of mutual success," said Desirae Currier, WINC co-founder and current president. "Our vision is to be the ultimate environment for women to grow professionally and personally."
Their flagship event, Sip.Shop.Support, benefits a different local non-profit focused on the lives of women and girls, Desirae said. The founding group — which consists of Desirae, vice president Chris Belin, treasurer Alison Burke, and secretary Elisabeth Marino — initially set out to produce just this philanthropic event, but found that formal networking didn't quite fit into the purpose of SSS, although the demand for it was there. The group recently hosted their first official networking event at Anchor Bar in early October, and have their third Sip.Shop.Support coming up at RiverWorks on Tuesday, Dec. 3.
---
What have you learned in your time doing WINC Buffalo?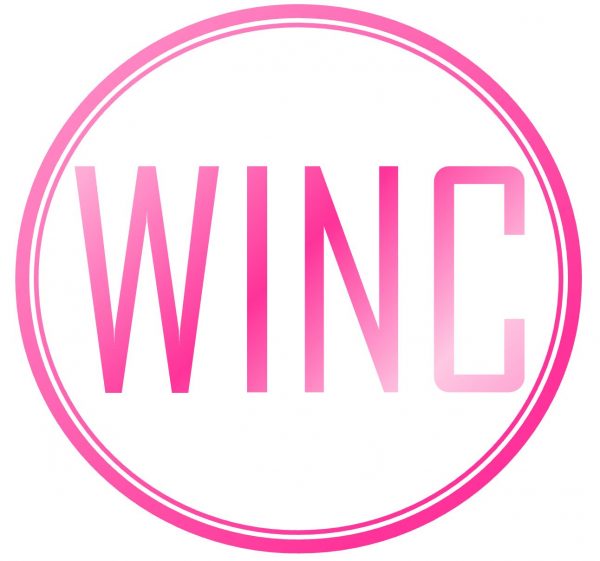 We were founded on January 1, 2019. We are still in our infancy and learning as we grow. We aim to not have members who merely follow the founders but actively participate in growing our organization, so each voice counts as we continue to develop. One aspect that is an ever-shifting part of our growth is communication. We have found ourselves using different methods to communicate — internally as well as externally with the community — as we learn what works and what works better. Trying to coordinate more than three women is quite the task!
Each of our members has the opportunity to address our membership and teach us about a skill or share knowledge that only our individual professions are privy to. We have learned about branding ourselves, nutrition and entrepreneurship, how money is taxed in different types of accounts, and we continue to learn amazing tips, tricks, and invaluable knowledge from each other.
---
Where does your inspiration for the project stem from? How did your personal trajectory bring you to where you are today?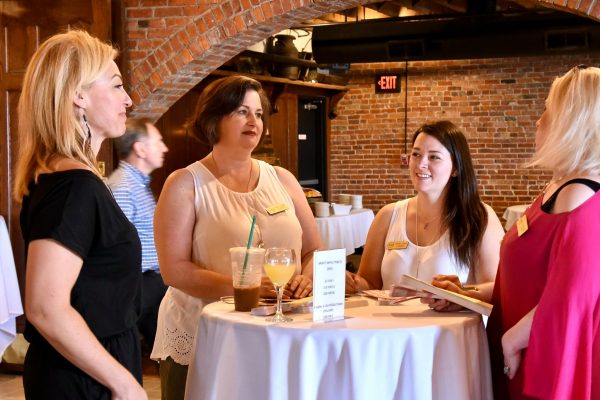 The inspiration for the group came from attending a similar type of organization's meeting that offered a close network of professional men and women, and a referral system. That organization, however, was not conducive to the schedule and needs of a single mother. This led to an idea to create an environment for professional women to get the support they needed and exercise the core values that are specific to women and their growth professionally as well as personally.
The founders of WINC are women who have been through the life experiences that create grit. We understand that there is a need for a place specific to women to help them through those experiences, for shared growth. We emulate and attract women who are stronger for having experienced the adversities of life and use those experiences as reasons to grow, to achieve more, and to help other women rise up to their greatest visions.
---
What's coming up for the rest of 2019? 2020?
2019 held our first networking event for professional women on October 8 at Anchor Bar on Transit Rd. in Williamsville, and one more Sip.Shop.Support set for December 3 at RiverWorks. We will also have one more open meeting which allows any professional women to experience WINC without having to be personally invited by a current member. Details for all these can be found on Facebook and Instagram.
2020 we are looking to potentially share up our meeting schedule to be more fluent with the needs of our membership, and continuing SSS and networking events.
You'll have to keep up with us on Facebook, Instagram and LinkedIn for full details as they are released.