It was at the quaint Public Espresso coffeeshop on a breezy December night where photographer and producer Ryan Kell (@seekaxiom) piloted his passion project, Solis. The event, created for local photographers to take live pictures against sets and network among fellow artists, had quickly shown potential to be more than just that. With an impressive following (just over 400 hashtags on Instagram), Solis has not just attracted bloggers and photogs, but make-up artists, dancers, musicians, and writers who are ready to showcase their talents at the drop of a hat. Undoubtedly successful, the response to Solis highlights the urgent need for local creatives to connect further than social media.
---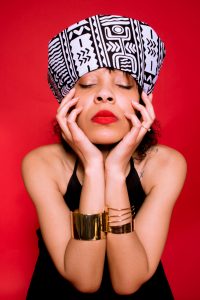 For myself, Solis provided the official introduction to folks I secretly admired; it couldn't have come at a better time. A couple of months before attending its first installation, while covering the second annual Queen City Live art exhibition at Sugar City, I met Erica Jae. A street life photographer from Rochester, Jae briefed me on just how active the Western New York photography scene is.
"There are so many filmmakers and photographers between Buffalo and especially Rochester — where photography was first brought to the mainstream thanks to George Eastman and Kodak. There's always so many events happening that surround photography and it's beautiful to see photographers come together rather than try to outshine each other," Jae said.
A University at Buffalo alumna who pursues photography full time, Jae finds much of her work here in Buffalo; shooting local musicians and artists at her Rochester studio.
Our conversation about her connections within the business, collaborations with other creatives, and participation in documentary work sparked my interest in learning more about Buffalo's photographers. This came mostly from the fact that Jae's branding and style of photography was something I had never seen before — unique, architectural, and sometimes gritty. I could only imagine what else was out there right in my own backyard.
---
Eager to discover my own hometown's gems I reached out to Kell, who had just produced the first Solis in December 2018. A mere few days later I found myself deep into a two-hour-long conversation with Kell, who also goes by Seek Axiom — a reference to his favorite Disney film "Wall-E," as well as the theory of absolute truth.
Originally from Jamestown, New York, Kell experienced his formal education here at both Villa Maria and Daemen Colleges. While studying animation, illustration, and graphic design, his internship at Buffalo Fashion Week and branding work with Canalside equipped him with an eye for marketing. Kell, who now has a long resume of work within the Queen City from Buffalo Made Co., to Cheerios, to Forever 21, is a testament to the growth and accessibility in Buffalo.
"We have a downtown and we are seeing it build up. As a creator, being able to capture these moments and being able to see the before, during, and after is so incredible…I don't want to leave because I want to see it happen. I want to take pictures of it happening. It's going to change Western New York," he said.
---
Encouragement from friends like lifestyle blogger Lindsay Robson and seasoned photographer Luke Copping inspired Kell to create a movement of his own. His previous work with Locations last year, also a live photography installation, set the foundation for a creative-focused event. Through his experience with Locations, Kell modified and refined his passion project to what would eventually become Solis.
"I want to bring people together, isn't that what life is about anyway?…We can get people creating a bunch of different things, with different mindsets all together in one space to really collaborate and do something awesome," he said.
---
---
During our conversation about Photoshop, Lightroom, and his beloved Sony A7, Kell boiled down his love for photography to storytelling. His need to create photos that give "some sort of reaction" is a must, and explains the cinematic approach to much of his artwork. Kell's conviction for upholding the standard of photography can also be seen in his collaborative work with up and coming artists. One of Kell's favorite creatives and close friend Margo Burgio, a 22-year-old model and photographer here in Buffalo, was ecstatic when she heard his idea for Solis.
"I knew it was going to be big. It's the perfect event to meet and connect with other creatives, and what better way than making the event with an interactive set! Having so many people join forces really speaks volumes on where this community is going," she said.
While attending Solis, I also got to meet one of Jae's favorite photographers, Alexander Harold (@creativeconnect). Harold, who is the executive director of photography at Haute Le Vie 2166, a rising production and marketing agency in Buffalo, had a lot of great things to say about Solis.
"It's great to have a platform here for everyone to create together and simply, totally meet. Most of us only see each other on social media. So it's dope to see all the faces behind the amazing art," Harold said.
---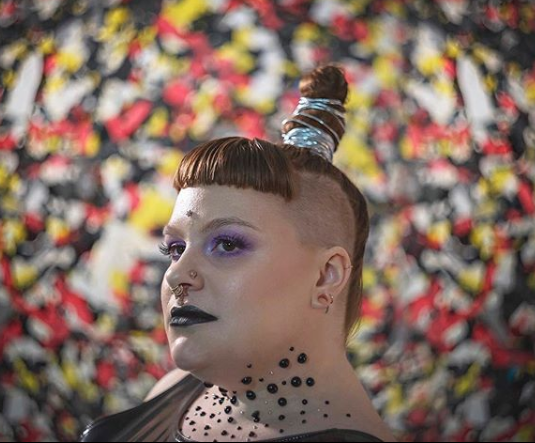 With only the second installation featured this past January, Solis has significantly expanded to spotlight stylists, curators, and businesses. Providing exposure to not only models and photographers, but also to those who work behind the scenes, shows just how inclusive Kell is. Artists who like to learn and flex more than one craft can also find a happy medium in Solis. Sarah Clark, a photographer and make-up artist from Geneseo, who travels to Buffalo for the monthly event had to express her appreciation.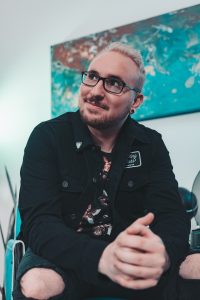 "It is important to be able to learn from all levels to continue to grow as an artist. You're never good enough and can always become better. I've never been to an event like this and it's so much fun… I love the sense of community, too, it's so awesome to see!," she said.
With the creative community growing here in Buffalo, the opportunities provided by events like Solis will be endless, and the empowerment from these opportunities will give photographers the license to create and collaborate even further. This can already be seen as plans for the next Solis, happening Sunday, April 7, will feature classical music, a lightly themed dress code, and other rooms in the Hotel @ the Lafayette. Though Solis is just a glimpse of what's happening in the local photography scene, it effectively showcases Buffalo's creative potential.
---
Highlight reel by Luqman Muhammad.
Feature image by Adrian (@aleuth411). Feature models: Adriana Bryer (@adrianarene) and Musmah (@musmah). Header image by Aaron Bobeck (@aarons_lens). Header models: Adriana Bryer (@adrianarene) and Margo Burgio (@meeowgo).
Hair & make-up by Kassie Depke (@kassiedepke), Katie Ambrose (@katiemakeup), and Chantelle Nicole Makeup.
---
The next Solis will take place at the Hotel @ the Lafayette, 391 Washington St., downtown Buffalo, on Sunday, April 7, 2019. More details to follow.