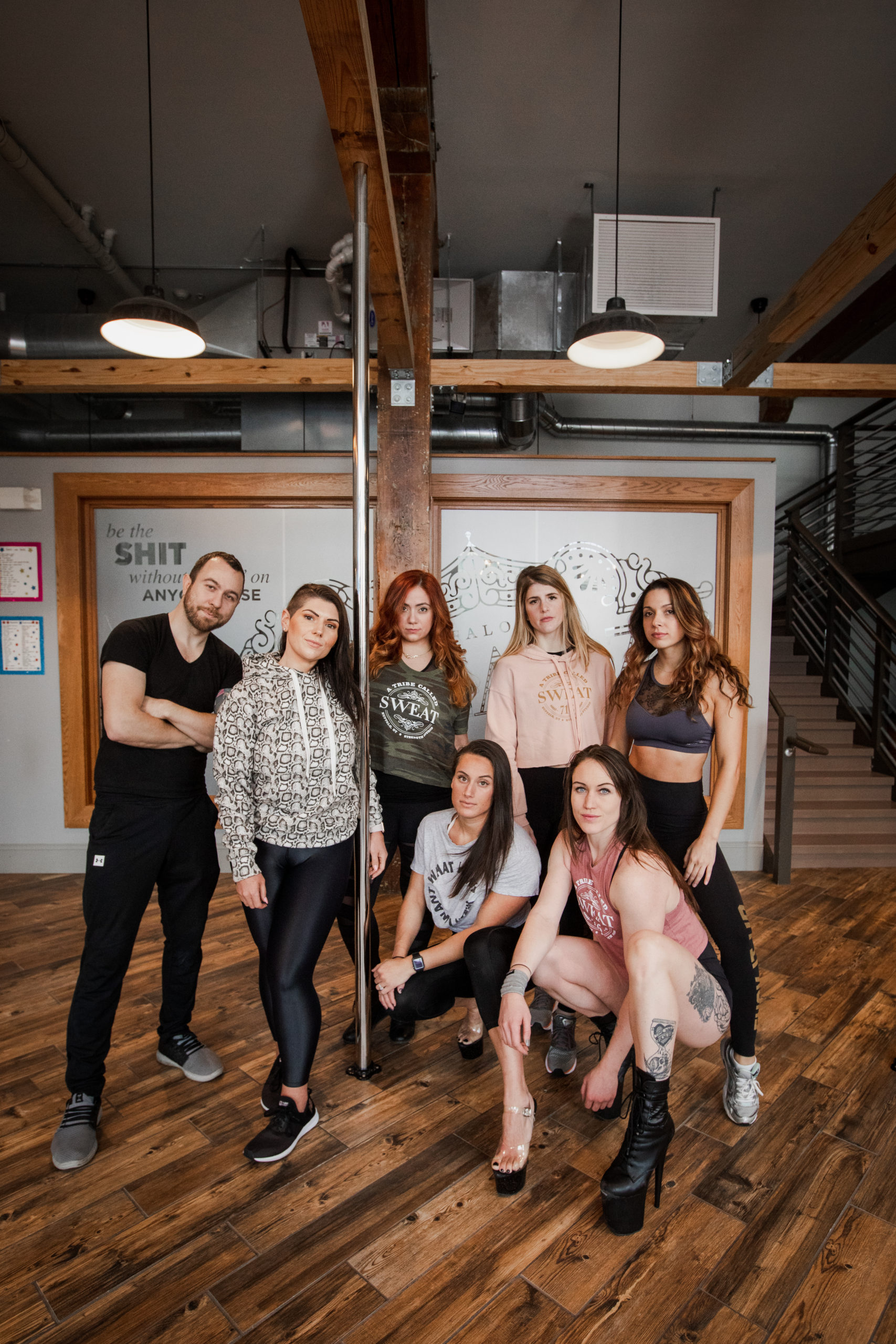 After taking regular classes with most of the team at SWEAT 716 for the last 6 months, I've felt a marked improvement in strength, stamina, and physical confidence. These changes are a welcome surprise, as I hadn't been exactly inactive before starting my membership at the gym, thinking I had a pretty decent lock on things (besides those persistent last 5 pounds we all seem to have, even after reaching our goals). It seemed as though there was something to the formula developed at SWEAT, and I was compelled to learn more behind the passion for health and wellness that is the backbone of this boutique fitness studio located at 145 Swan St. on Buffalo's near East Side.
We were delighted to spend a couple of hours with several of the incredible instructors of SWEAT recently, where they got to show off what they do best for our camera. We even got a few to sit down at a computer in between sessions to answer a few of our questions about their beginning days, their trajectories in the fitness industry, and what drives them to help people become the best versions of themselves.
---
Please see our featurettes on Amanda Pignato, Anna Fabiano, Anna Marwin, Chris Sciuto, Cristy Orozco, Ellen Uba, Heather Griffin, and Molly Forgione to learn more. We also have a very saucy lil photo gallery featuring two of SWEAT's pole instructors, Caitlin Brooks and Barbara Campos.