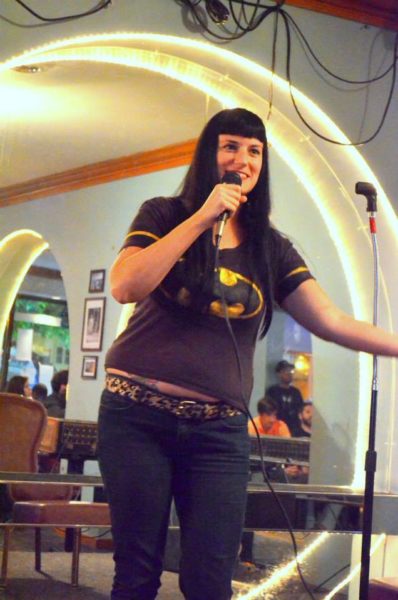 Five of Buffalo's best comedians are coming together this Saturday, March 14, to perform in one of the city's best little if-you-know, you-know showrooms. You are obviously going to be there, because laughter is the key to life and you want to LIVE.
Producer and host Shannon Dawn was on hand recently to give us the rundown on her latest venture, CHICK SHOW. A prolific performer and creator since 2014, Shannon can be seen on all manner of stages around town, whether it be performing the craft of comedy, emceeing to a raucous midnight audience for the Trash Can Cans, or filling in for Glen Danzig on an as-needed basis with her cover band, Shanzig.
"I was slated to headline another "chick show" that was in the works, but the venue fell through," Shannon said. "I picked up the ball and the working title in my head, '(Another) Chick Show' stuck."
Hostel Buffalo-Niagara was Shannon's first choice for a venue when plotting out this CHICK SHOW, as she had had such a great experience throwing a Halloween show there back in October. It's one of the city's best and most unassuming rooms, with a very intimate "Pee Wee's Playhouse" vibe, she said. 
Scheduled to perform this Saturday are four of the city's funniest stand-em-ups, with Shannon Dawn as ringleader extraordinaire. Past QC features Allie Brady and Liz Reaves will be on deck, with the hilarious Nicole Beatty and Katie Scanlon joining in on all of the fun. Buy yer tix in advance and save a couple bucks and your seat in this intimate space in Buffalo's burgeoning downtown playground.
---
Allie Brady
has opened up shows for greats like Jim Norton, Tom Green, Dan Soder, Ron Funches, and John Witherspoon. Allie has performed across North America and at the Lucille Ball Comedy Festival, and the Bridgetown Comedy Festival. Buffalo Spree Magazine awarded Allie "Best Up and Coming Comic" in 2015.
Liz Reaves
is the current host of Buffalo's longest running stand-up showcase, Rust Belt Comedy Showcase at Nietzsche's. She's opened up for Robert Kelly and Olivia Grace. This April she'll be representing Buffalo at the Alaska B4UDie Festival.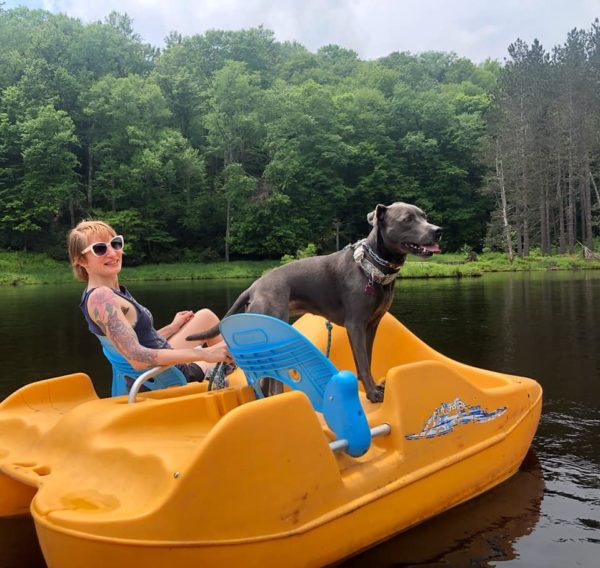 Nicole Beatty
got into performing stand-up around the same time as her return to WNY after living in Seattle for 15 years. She's a Milkie's open mic mainstay and she recently opened up for Michael Ian Black at Helium. She's been performing for three years come April.
Katie Scanlon
is the rookie of the lineup but she's been getting ample stage time as co-producer/co-host of JK Comedy Open Mic. That's Sundays at Hardware. 
---
If you want to see all the comedic genius that Buffalo has to offer, the Buffalo Comedy Facebook page is the most up-to-date place to find out about open mics, local showcases, and touring acts with local support.
---
CHICK SHOW is Saturday, March 14 at Hostel Buffalo-Niagara, 667 Main St., Buffalo. Seating is at 7:30; show at 8 p.m. Tickets are $8 adv. from Eventbrite or $10 at the door. Refreshments will be available.