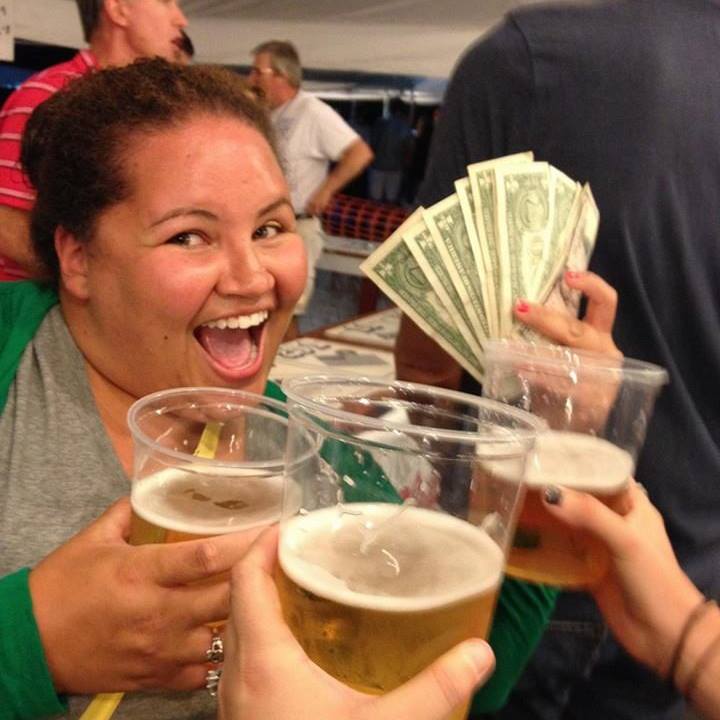 "I've never had a problem in front of people. I'm willing to do any kind of performing art. I love to sing. I don't want to brag, but I'm pretty great at karaoke," Lizy Reaves laughs. We're currently chatting about her foray into the comedic arts this past year, and from what we've seen thus far, she's pretty great at that, too.
Lizy's foray into stand-up comedy stems from a family tradition of making resolutions from birthday-to-birthday, she said. "Between Birthday A and Birthday B you had to complete whatever task. Mine was to do stand-up comedy."
---
That was a little over a year ago and it took Lizy almost the full duration of her 29th birthday year to finally buck up and complete the task, luckily for us. "October 13, 2015 was the day I did comedy for the first time, and my birthday is October 28. I had to get it done," she said.
Lizy was leery about the actual animal that is stand-up comedy, having only Netflix-based experience with it until a local open mic last year. "I really did not have any real passion for stand-up comedy before I started it," she said. Grinning, she continues: "Well, I was voted Class Clown in high school, so maybe they saw a future, but, I did not."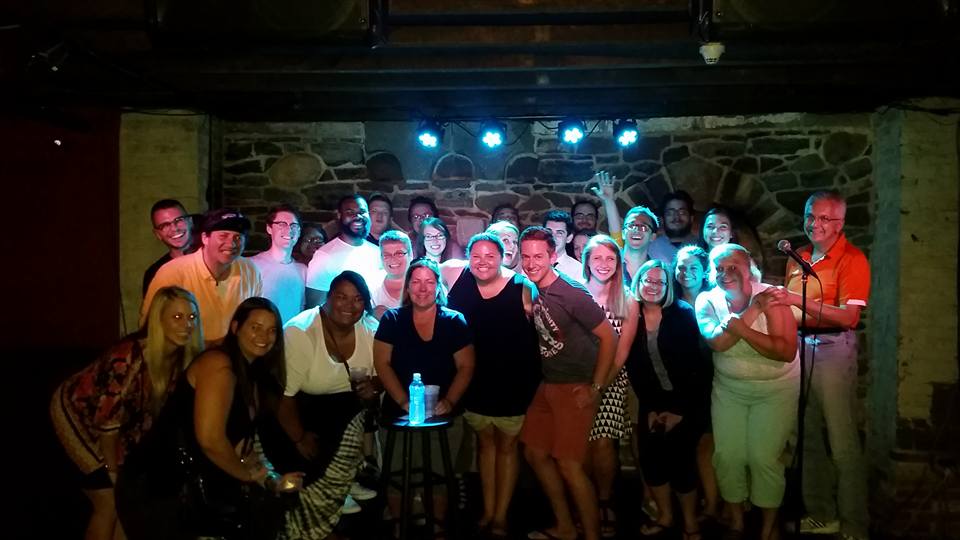 Lizy happened upon that first mic kind of accidentally (a karaoke company used to follow a mic of amateur joketellers Wednesday nights at Milkies, an iconic Elmwood Avenue dive bar; she came to check them out one week and stumbled onto the mic instead).
"It clicked in my head: 'Oh! I gotta finish that resolution!'… As I think about it, it feels like something I should have done a long time ago. Now that I'm in the groove of it, I kind of feel, 'This is right. This is something I should have explored earlier on.' I'm enjoying it," Lizy said.
I might as well give it a shot, see what I can do with it.
After about 7 months from taking that first step on stage, Lizy was offered her first showcase spot in town. It was after this show in June of this year — "Laugh & Other Drugs," a bimonthly showcase held at Babeville's Ninth Ward — that her mind became fully set on goofs. Strangers and family friends alike approached her after the show. "I got so much positive feedback from people," she said. Her friends' parents even implored her to "move to Hollywood."
 "After that I was just like, 'Ya know what? I might as well give it a shot, see what I can do with it,'" she said.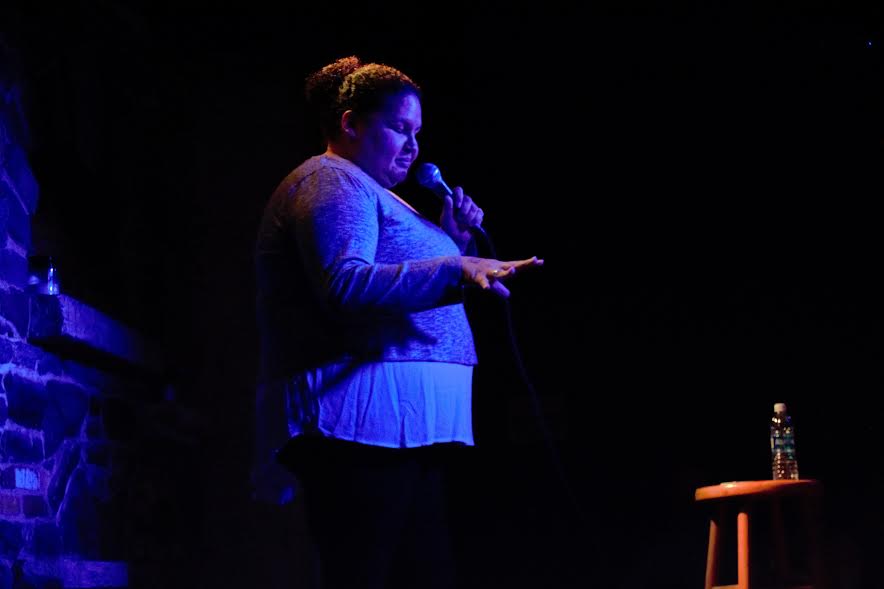 ---
"I love telling stories. That is what I do," she said, when asked to characterize her style of comedy. "Every single story that I've told on stage has happened in my life. My family is amazing in many ways, but they are extra amazing when it comes to comedy, because they have provided me with more than enough material."
Lizy credits her father and half-brother for boundless comedic inspiration. "Our dad was probably one of the funniest people I've ever met in my life," she said. "Even if he wasn't my dad I'd probably say that. If you asked people who knew him, that would probably be the first thing that they said about him was how funny he was," she said.
Lizy also learned strength from the family unit. "My mom raised me on her own and we've both just been very resilient. That's kind of followed me in all facets of my life. It takes a lot to get me upset or riled up or defeated," she said.
"It's hard to rattle me…It would be something huge for me to be like, 'Oh, I can't ever do this again, that was worst, I can't show my face there.' I'd have to pee my pants on the stage and my pants fall down all at the same time, something obnoxious," she laughs.
---
Lizy is gearing up for the upcoming new year, erecting modest goal posts down the field – hit at least one mic every week, branch out regionally. "See what happens, go with it, nothing crazy," she said.
That's excellent news for comedy-lovin' folks of our fair city – keep a watch out for Lizy's upcoming performances in the new year and follow along on the Book and Insta.
Photos provided