The path that Melissa Winkler took to eventually get back to her family's neighborhood wound through the mountains of Tuscany and the city streets of Paris, but love ultimately returned her home.
Winkler & Samuels, a retail wine shop nestled into the Seneca-facing side of the 500 Seneca complex in the Hydraulics District, had been a vision in Melissa's mind for many years before becoming a brick-and-mortar reality.
"I thought about this store for years. I was working jobs here and there, and the whole time I thought about these wines and where they go, and I'm constantly rearranging the store, because I'm so obsessed with all of it. It's all about elevating Buffalo's wine knowledge," she said, sitting in her sparsely, perfectly decorated tasting room, downstairs from her shop and next to the expansive wine cellar nestled in the lower level of 500.
---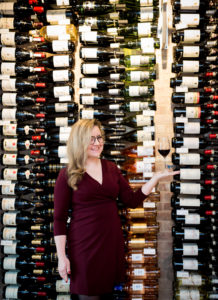 Getting here is in itself a story, one told without a linear timeline but aligning concisely with a life thirsting for knowledge and a lust for learning. Her studies at the State University of New York at Potsdam, just east of the St. Lawrence River in the northwesternmost quadrant of New York State, began in chemical engineering, but quickly switched to art studio, with a concentration in ceramics.
"I loved chemistry, but I could not wrap my head around physics. I had always been interested in ceramics, since high school, so I thought, "I'll try this," and I absolutely loved it. I wanted to be in art education, and to travel. That's the reason why I am where I am right now."
She graduated in 2009 and started traveling. That first trip took her to 14 countries in a matter of two months, including Iceland, Amsterdam, Brussels, and Milan. When she came back she started nannying, but the bug had bitten down, and hard. Whenever she was granted vacation time, she found herself back in the air, flying to parts unknown. On one of these trips she ended up in Paris, taking an introductory class to wine at Le Cordon Bleu. "I had just absolutely fallen head over heels for wine," she said.
Although she had to come back home after that trip, she firmly intended to make her way back to Paris to continue delving deeper into her love affair with wine, even paying for sommelier certification classes in full before leaving.
"Then I met my now-husband," she said. "I ended up having to say, 'I'm sorry, but I'm not coming.'"
---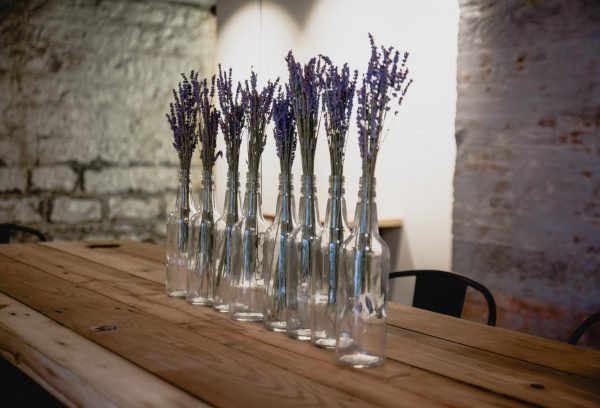 Her affair with wine didn't end with meeting the human love of her life, however. And although no longer moving to Paris, she still aspired to become a certified sommelier, and instead embarked on a path of self-study. "I read every book on wine…I took every free wine class offered locally, anything I could. I was reading about wine, tasting wine…I took two semesters at the Niagara Falls Culinary Institute, and I loved it. Such a beautiful campus, so many kind and friendly people."
Fully dedicated to this pursuit, Melissa made plans to return to France, traveling to the famed regions of Champagne, Burgundy, and Bordeaux.
"I made appointments and went to all these different wineries. I wanted to actually see everything I had been reading….It was just so different. When I had taken that first course in Paris, it was a very introductory course, and then I followed this path," she said.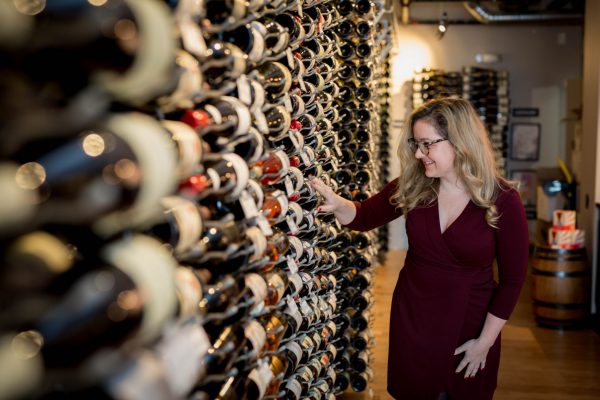 Returning home from this trip, Melissa started working at a large retail store in Buffalo. "I wanted to get a sense of whether I wanted to work in retail or service, and I really loved retail. I really liked having that one-on-one relationship. I loved being in school, so I loved teaching classes. Wine education was always something that I absolutely wanted to do."
Melissa completed a one-week accelerated course for her Level 3 WSET (Wine and Spirits Education Trust) certification in London, in 2014. This certification dealt with the retail side of the wine industry, and she passed with honors. She then came home and continued to study for the Court of Master Sommeliers exam, which she took about a month later in Toronto, ON. With that exam hammered out, Melissa was a certified sommelier – just as she had dreamed.
---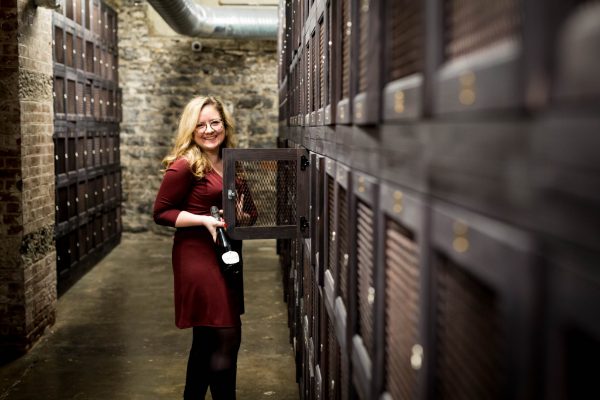 A random meeting in a bar in the Cobblestone District in 2015 would end up as the beginning to her next, and current, chapter.
It was there, at Lagerhaus 95, that she accidentally met developer Sam Savarino. Sitting at the bar, she overheard him mention his plans to build a wine cellar in his new property down on Seneca Street.
"And that's how it all started. I told him about how I traveled, and all of my certifications, and he said, 'Would you be interested in running a wine cellar?'"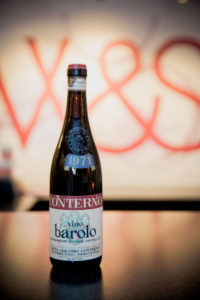 There was no question about it. Melissa decided to go big.
'Absolutely, but only if I could have my own retail store.'
'You got it.'
"I was 26 – why not? You just wake up one day, and you're working somewhere where you don't fit in, and you say, 'I am not going to do this. I want to be my own boss.' You just do it."
Two years later, in August 2017, the store officially opened. All of the time building up to the opening, all of the pitching to banks for loans, and planning the build out, and curating stock, all of it didn't equate to real life until the moment when the doors were opened for the first time. "Two months after the doors opened I was like, 'Oh my goodness! This is my life!'"
---
While working at a large retail store in the region that sold mainly commercial wine, Melissa realized her passion was bringing smaller producers to the table, so to speak. "The ones that I like to focus on are small, family-run operations. When you make an appointment with them you're sitting at their kitchen table with their mother, and they ask you to join them for lunch. You taste through their wines and it's these passionate people trying to tell who they are through their wine. That's what I wanted, to take those producers and put them on a pedestal," she said, a passionate lilt to her voice.
---
The best part about wine is that it's art that you consume.
After getting her feet under her at the new shop, Melissa was able to add in her passion for teaching, with a wine education component. At her wine classes she pours six wines, with a food pairing. "It's all about understanding the wine, the way that it's grown, each specific vintage, the people that produce it, and then having it in that right kind of atmosphere to truly appreciate it."
Melissa's other passion, art and the curation thereof, is very evident when you first enter the space. "These are pieces of art," she says, remarking on the product from all over the world, lining this quaint space in a turn-of-the-century building in downtown Buffalo.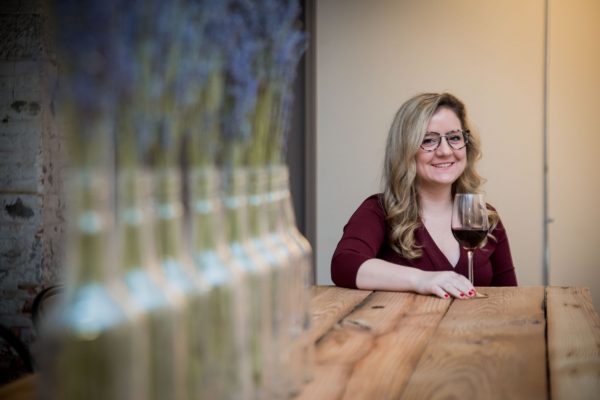 "They're living. The best part about wine is that it's art that you consume. Really great glasses of wine make you stop and think, like art does. I wasn't a great artist, but I could find great art. Wine is great art."
Melissa the educator is on a mission to not only bring great, independent, sometimes unknown wine to her community at affordable prices, but to help people learn what they love. "The goal of my store is to elevate everyone's wine knowledge, have them try great stuff, and learn about why it's great, and learn why you like certain kinds of wine. Elevating the region as a whole is the goal of wine education. That's the foundation of why I love what I'm doing," she said.
---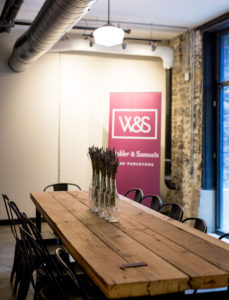 It's kismet that she's joined the expanding family at 500, with her family's name emblazoned on a large marquee.
"When Sam and I first started chatting, I said, 'Oh, yeah, 500 Seneca…My family had opened the very first grocery store in Buffalo at 760 Seneca Street,' and he literally stopped in his tracks and said, 'This was meant to be,'" she laughs. "'Seriously, this was meant to be.'"
That family is of course the Winklers, who opened Buffalo's very first grocery store in 1857, and which remained in operation for 111 years, until 1968. The first floor of the building was the grocery store, the second floor was rooms-for-rent, and the third floor was where the entire Winkler family lived. Farmers would come via horse and buggy, bringing their products to sell at the store. They would then get drunk at the bar next door that the Winklers also owned and operated, stay in one of the rooms for rent, and make their way back home the next morning.
"It's great to be part of such a great tradition. My grandpa saw the store close in the '60s, and to have him see "Winkler & Samuels" outside on Seneca Street again was incredibly moving."
The patriarch of the family, her great-great-great-great grandfather F.X. Winkler, still serves as inspiration. "Every time I get stressed out with the store I always try and think about F.X. As an immigrant he opened his own business, went and fought in the Civil War, and then came home and had five kids," she laughs.
---
Her grandmother also served as an inspirational centerpiece to Melissa's young life. Growing up with the woman in the family home, Melissa watched as she read every issue of Bon Appetit, trying every new recipe in its pages. The woman taught Melissa the importance of being conscientious with what she consumed for nourishment, and supported Melissa fully in her quest to find and follow her path.
"She loved to travel, and she always wanted me to travel, too. That was the biggest influence – my grandma."
---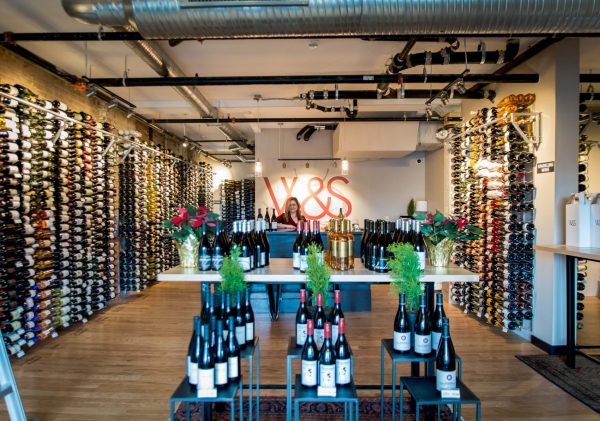 It's not hard for Melissa to tell you what kind of wines you'll like after asking a few simple questions. "For me it's more complicated when people ask, 'What's your favorite wine?,'" she said. 'Well, with the way the wind's blowing right now, I like Sicilian reds. But yesterday I loved Northern Rhones.' A lot of people forget that with wine, like with our food, we need to pay attention to what we're putting in our bodies."
Although now the proprietor of that shop glimpsed many years ago in the recesses of her mind, Melissa, ever the voracious learner, will continue to acquire the knowledge necessary to further understand and appreciate the nuances of an ancient, secret life.
"One thing I love about wine is that you can never get enough, there's always more to learn."
Find out more about renting a wine locker, joining the Wine Club, & attending upcoming classes on the Winkler & Samuels website.