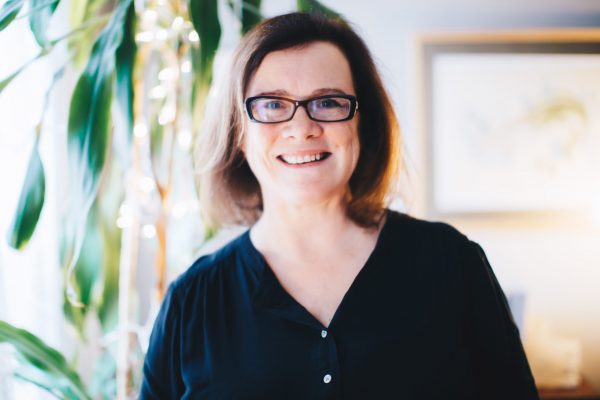 Serendipity dropped in on Elizabeth Licata 20 years ago, taking the form of a job notice in the mailbox of her part-time gig at the city's alt weekly newspaper. The notice simply stated that the
Buffalo Spree
, the city's monthly print magazine, was looking for their next editor-in-chief.
"I knew Spree existed, of course. We all did," Elizabeth said. Back then it was a status thing of sorts to receive the magazine at home – it was mailed for free to mainly wealthy people, i.e. a reader base that would have both the inclination and the wherewithal to act as dutiful consumers to the magazine's advertisers.
"My parents never got it, because they were teachers," she said. Then they moved to a neighborhood in their hometown of Lockport, NY, "that was a little better than usual," and soon a neighbor had Elizabeth's mom hooked up with a subscription.
The magazine of this era would barely be recognizable as the precursor to today's Spree, a lively full-color glossy monthly that spends time with its features, offers the readership juried lists of "the best of" in the city, presents masterful spreads that allow compelling visual artistry to take center stage, and brings myriad talents with a varied breadth of knowledge to the editorial table.
---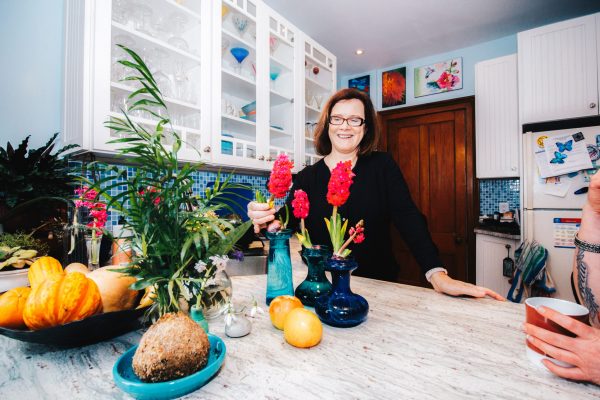 Although Elizabeth was gainfully employed as the curator of the
Castellani Art Museum
at the time
Spree
was looking for a new head, as well as the visual arts editor for
Artvoice
, the then-alt weekly of the region, something was missing.
"I had just finished this big show at the Castellani that was really a great experience for me," Elizabeth said. "It was a show about the poet Robert Creeley's collaboration with visual artists. It had a big book, it traveled all over the country… and after that project I felt kind of let down. I felt that it was really unlikely that I would be doing anything of that caliber again."
It was this professional ambivalence, coupled with Elizabeth's past experience in writing and publishing, that compelled her to apply for the job.
Of course, she was a shoo-in. She set to work immediately.
Her immediate mission was to make Buffalo's urban magazine relevant to its people. "You have so many things competing for people's attention — you have to make people feel as though they want to take time out to read it, and subscribe to it, and come away feeling as though it was useful."
---
Poring over other urban and regional magazines, Elizabeth began gleaning bits of inspiration from her contemporaries, including the "listicle," now a mainstay of digital publishing. Embracing this idea, Spree published a list of Top Docs in the region, as a service to their readership. There was a worry that some feelings in town might get rattled; these kinds of lists inherently hold a prestige of sorts and to be shunned can be a bit of a prickly jab. Of course, that prediction came true. But the usefulness and relevancy of juried lists for the community was greater than that risk of feelings hurt, and now these annual lists are an expected component of the magazine.

Stepping into this editorial role was a challenge for the publication, but Elizabeth knew it needed to be done in order to "get over ourselves, and be bold, and do things that would help people."
Today Spree contracts with 60-some freelance writers, who live all over the city and are at different points in their lives and careers and all come to the table with new ideas and expertise. "They all have these other experiences that they bring and that I can draw from," Elizabeth said. At the time Elizabeth took over the helm of Spree in 1999, the staff was considerably smaller, with her, a design person, a sales person, and a couple of irregular freelance writers. The magazine was published 6 times a year, then moved up in increments – 8, then 10, then 12.
---
Considering Elizabeth's extensive work and studies in the art world, in comes as no surprise that the arts remain a critical component of the magazine's coverage. "Arts coverage was always really important to me and remains so. If you look at other city magazines you'll see that we do by far, easily double or triple the arts coverage of any city magazine, and I don't care what city you're talking about," Elizabeth said, referring to even the country's largest metropolitan magazines.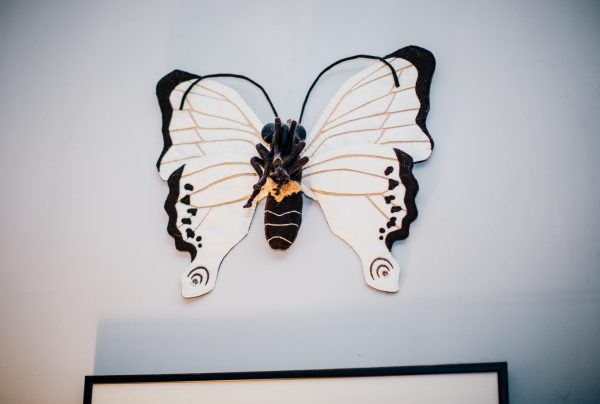 She also touts the magazine's coverage of the city's food scene, coverage that reached new levels in 2011 under the guidance of writer and editor Christa Glennie Seychew. "She really revitalized the food coverage; I'm still using the template that she put forward," Elizabeth said.
Recently, contributor and artist Bruce Adams's weekly web-only column "Long Story Short," a round-up of top news stories in Buffalo, was nominated for a City and Regional Magazine Association award.
Most of the writing Elizabeth does is still art-focused, with a smattering of gardening writing here and there. It makes sense; in her free time Elizabeth is a long-time contributor of Garden Rant, a blog detailing life in the gardening scene in all its beauty and frustration, active for over a decade and cited by the Washington Post, USA Today, the New York Times, and the BBC's Gardens Illustrated, among others. Elizabeth was also involved in Buffalo's GardenWalk for many years as a committee member and author of the 2006 GardenWalk Buffalo. She has also contributed pieces to Fine Gardening and Horticulture throughout the years.
---
If you had a chance to pick up last month's issue of Spree, you probably noticed some sprucing up around the joint, with a fresh redesign that addresses the needs of a modern-day readership.
"What we're grappling with is the fact that people will sit and read a 10,000 word piece on their phone, but they won't in print," Elizabeth said. Bringing the feel and functionality of the screen to paper, the redesign "bite-sizes" long essays into reader-friendly chunks and intersperses varied content such as Q&A and lists throughout.
When considering the future of city magazines and how to position a 50-year-old print publication for success in the 21st century, Elizabeth has faith that they'll remain a relevant component of an urban culture scene.
"The thing about city regional magazines is that they are niche publications. There are hundreds of new magazine start-ups every single year. As long as they serve this narrowly focused group that no one else is serving, you can't have too much competition in your field," she said.
"It still has to do its job and be relevant; it must be useful, it must be attractive, and be something that gives you visual pleasure, with beautiful photography and great design — the whole aesthetics of it. It has to be quality. It should have the useful stuff, what we call the 'service' stuff. And it needs to have that other part, too, surprising things. I would like to surprise people more."
---
Sunday, April 8, is the book launch for Elizabeth's latest book, "100 Things to Do in Buffalo Before You Die," by Reedy Press. The party will be held from 2 to 4 p.m. at 100 Acres: The Kitchens at Hotel Henry. Follow Buffalo Spree on FB, Twitter, and Instagram for upcoming events, including the 2018 Best Of Buffalo soiree in Larkinville and the magazine's monthly happy hour events around town.
---
Photos by AlanAdetolArts, L.L.C. – Birdcage Studios – Buffalo, N.Y. 14213 –[email protected]
© 2018 AlanAdetolArts Photography LLC. All Rights Reserved. All images on these pages are copyrighted. Use or reproduction without prior written permission is prohibited. See our full photo essay, "House Tour: Inside the Editor's Abode," featuring Elizabeth's home, plant life, and art.