Food lies at the heart of our bodies and our culture; it is there for celebrations and sustenance. NOMaste features a local fierce foodie each month, in four weekly segments. First, an interview, then a top 10 list, followed by a recipe to share, and finally a food review. This food corner will not just feature local chefs but also restaurateurs, buyers, suppliers — any woman involved in any aspect of the food chain, from farm to food truck. Join us each week as we get to know another Foodie in the city. Part I of this month's series can be found here.
This week Elder takes us to the real Mexico City, and gives us a Top 10 list of the foods she craves when she's there.  Check out her list and my commentary, and try a few of these savory items at Mexico City in Hamburg, if you can't get to the one south of the border!
---
Tortas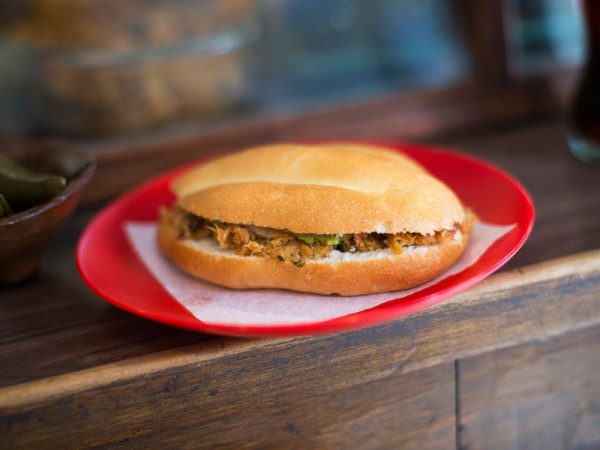 These are sandwiches — but BIG.  Mexico City Hamburg makes a more manageable version — but still unwieldy.  Check out the best five tortas in Mexico City, according to Culinary Backstreets.
---
Crickets
These crunchy creatures are very high in iron and good for you!  Try some if you dare!  Check out some photos of the crickets you can get at the Mercado de Coyoacan, from Tripadvisor.
---
Hot chocolate, champurrado & Mexican bread (conchas & croissants)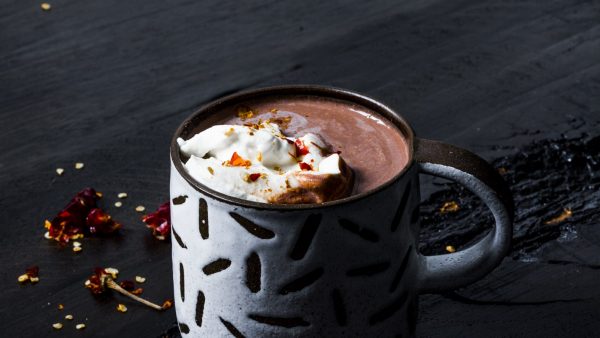 This delicious and rich drink is made with a Molinillo – a traditional wooden whisk.  Served with something doughy and delicious to dip right in it.
Buy your own molinillo from Mexico on Etsy right here.
And check out a recipe on Bon Appetit for some Mexican Hot Chocolate.
---
Mexican candy (tamarindo & spicy lollipops)
Candy is its own food group (at least it is to me) so I am happy to see some unique sweet treats on this list!  MyMexicanCandy.com, a California-based confection company, offers a large selection of imported treats — check out some spicy lollipops.
---
Mole made by family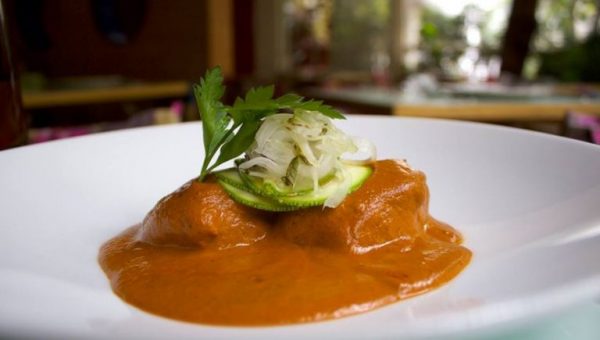 Is there anything better than homemade food of any kind?  Mole takes hours to simmer and cook, and when made with love is basically life-changing.  Try it out at Mexico City Hamburg and see what we're talking about. Check out the best mole in Mexico City, according to MXCity.
---
Cactus seasoned with salt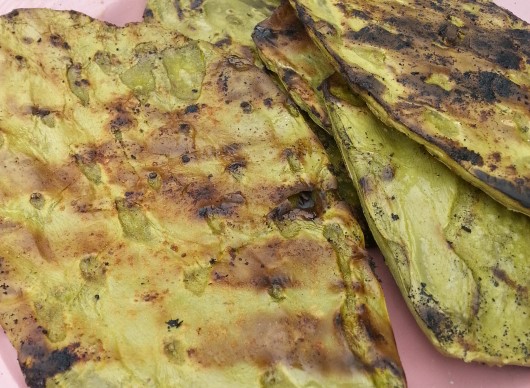 Sweet and salty, this sounds so delicious it's worth a flight to get some down in Mexico City!  But if you can't take the trip, here's a recipe from the blog Minnesota From Scratch. 
---
Handmade quesadillas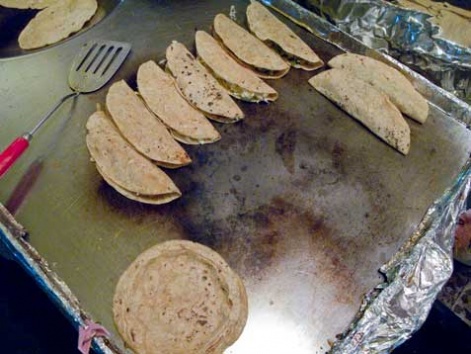 It's Mexico's grilled cheese — how can you not like that?  Try some at the Hamburg location, or if you DO find yourself in the heart of Mexico City, check out the best quesadillas there, according to Eat Your World. 
---
Tamales
These are a delicious corn cake that is filled with meat, wrapped up in a corn husk — it's a treat (or meal if you have a few) that comes in its own wrapper!  Check out the NY Times Travel section on the best tamales (and tortas and tacos) in Mexico City.
---
Sopes
These delicious handmade corn cakes are often topped with meat and condiments, and if you eat enough can definitely be a meal in itself!  Try some at Mexico City Hamburg or make some of your own at home with this recipe by the blog Mexico in my Kitchen.
---
Micheladas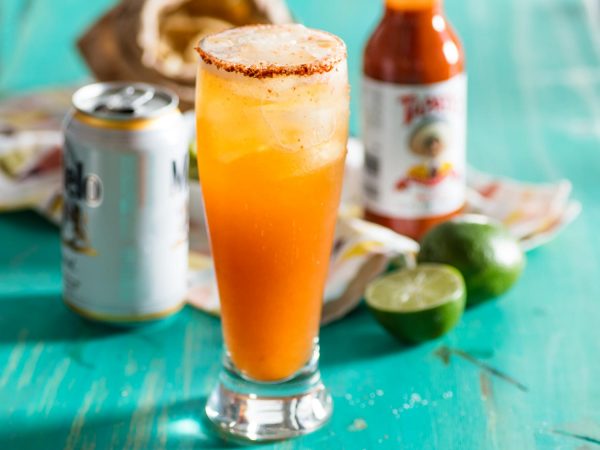 This is one of my husband's favorite drinks — you either love them or hate them. It is reminiscent of an effervescent Bloody Mary — a perfect brunch drink, or summertime picnic drink.  Try one at home with this recipe from Serious Eats.