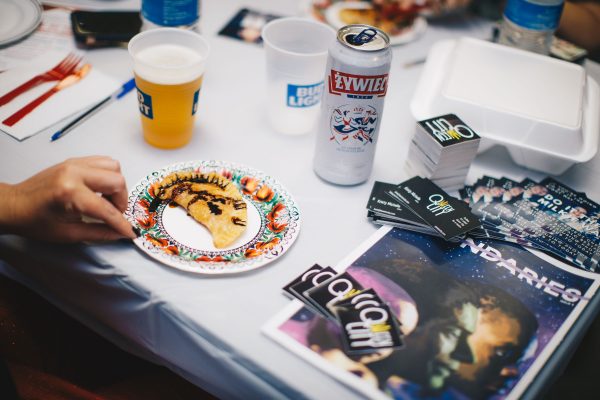 The 11
th
Annual
Buffalo's Best Pierogi Contest
was held on Saturday, September 15, at
Corpus Christi Church
in Historic Polonia on Buffalo's East Side. The contest is the centerpiece of the
Dozynki Polish Harvest Festival
, a centuries-old tradition in rural Poland celebrating the harvest and now in its 39
th
year running here in Buffalo.
Organizer Christopher Byrd, a pinnacle of Buffalo's Polish community and a co-founder of Buffalo Mass Mob, brought together a panel of judges from the community and Buffalo media who were assigned the arduous task of taste-testing (read: devouring) 21 entries of pierogi, ranging from traditional fare to fusion to downright fancy, presented by home cooks from all over Buffalo.
"The pierogi contest continues to grow and evolve," Christopher said. "People are getting more creative with the type of pierogi they're bringing to the competition for the nontraditional category. This year we had an entry for Indian Samosa pierogi. When the contest started 11 years ago, I would have never imagined something like that being submitted."
(For the record, it was f*%&!#* DELICIOUS and will hopefully make its way onto a local menu sometime real soon).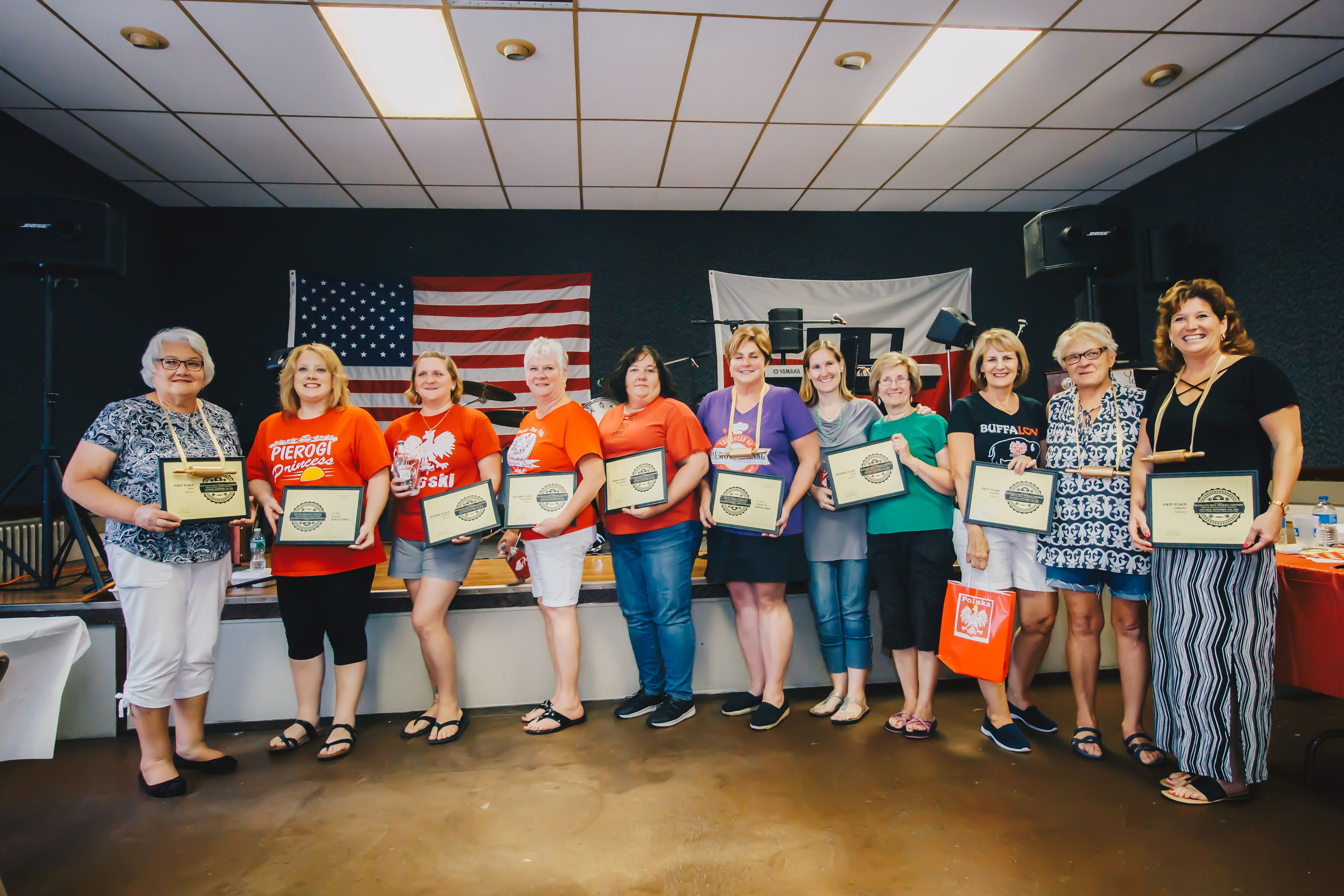 "People take a lot of pride in cooking and a lot of pride in their family pierogi recipes. The contest continues to be a celebration of the traditional food our immigrant ancestors brought from Poland — food we still love and enjoy today. It binds us with family history," he said.
---
The winning entries are as follows:
Morluski's Restaurant – Ruskie Pierogi – Commercial Winner
Nancy Konieczny – Pineapple Harvest – Dessert Winner
Caroline Mierzwa – Apple – 2nd Dessert
---
Debbie Wisholek – Mac Attack – Non Traditional Winner ***Has won before
Sandy Jaroszewski – Stuffed Mushroom – 2nd Non Traditional
Paula Sepanik – Fiesta Pierogi – 3rd Non Traditional ***Has won before
---
Deborah Wittek – Potato and Cheese – Traditional Winner
Jan Wanderlich – Cheese – 2nd Traditional
Kristen Sikora – Sauerkraut – 3rd Traditional ***Has won before
---
"The Dożynki Polish Harvest Festival is great ways for Corpus Christi Church to open its doors and have the parish interact with the community and draw people to Buffalo's East Side," Christopher said. "It's one of the biggest fundraisers for the church each year."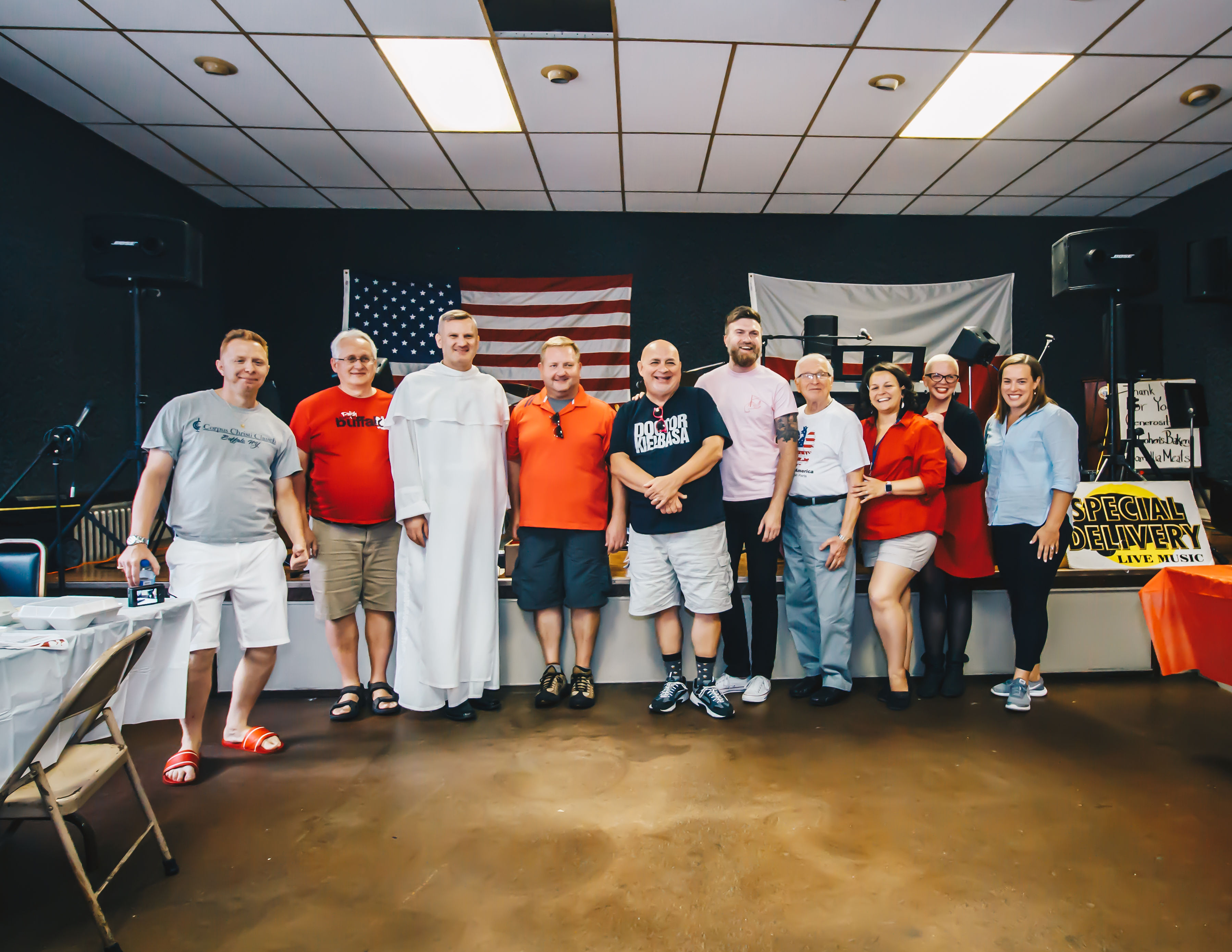 Qween City editor Kristy Michelle was honored to take part on this year's judges' panel, along with several other awesome folks:  Drew Brown (Rise Collaborative & Visit Buffalo Niagara), Samantha Maziarz Christmann (The Buffalo News), Fr. Michał Czyżewski (Corpus Christi Church), Kate Heidinger, Christy Kern (WIVB), Valerie Kij Longfellow, Joe Macieląg, Chris Puchalski, DJ Red, Tadj Szymczak (The Buffalo Touch and Harmony Polish Folk Ensemble) and Tom Zawadzki.
To see the rest of the photos from this super fun afternoon, surf over to FB.
---
Photos by AlanAdetolArts, L.L.C. – Birdcage Studios – Buffalo, N.Y. 14213 –[email protected]
© 2018 AlanAdetolArts Photography LLC. All Rights Reserved. All images on these pages are copyrighted. Use or reproduction without prior written permission is prohibited.