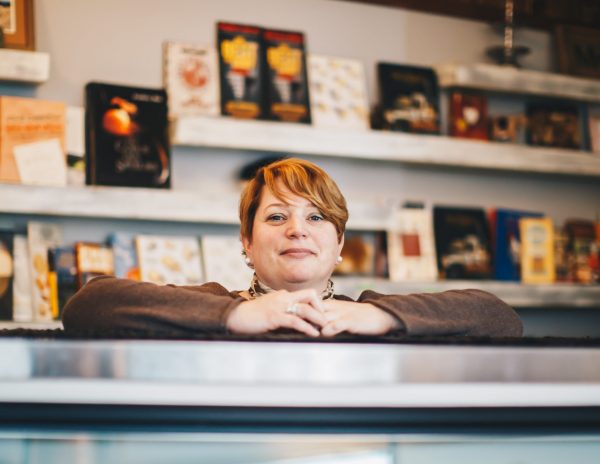 Jill Gedra was a floundering student who just wanted a car — like many other 16-year-old kids do.
"Both of my parents were like, 'We both work. I don't know what the hell you're going to do, but you gotta get a job because your grades suck and you want a car,'" she said. That she now co-runs a mini-food empire on Connecticut Street, with her newly relocated Nickel City Cheese & Mercantile, her restaurant Lait Cru Brasserie housed in the Horsefeathers Market, and her brother Steven and sister-in-law Ellen just a stone's throw away at The Black Sheep, is nothing short of kismet.
---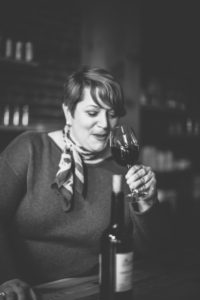 Jill's first job was cooking at a nursing home, it being a short walk from her house. But that environment got her down as it might the toughest of people, so she moved onto another walkable food establishment and the staple of many an American teenager — a pizzeria. At Antonio's, Jill found her calling. "All of a sudden, I was like,
'Oh my god, this is it, I love it.'
It's fast paced, I loved the people, I learned all the swear words, [and] I got to take home leftovers."
When a friend suggested she think about culinary school after high school, her father was as interested as she was confused. "When I was trying figure out life, a friend of mine was like, what about culinary school? I was like, 'What the hell is culinary school? I don't even know what that word means!' As I looked more into it my Dad said, 'Let's go to these places, let's visit some schools!' So we set up a tour at New England Culinary Institute…. and the very first minute we walked into it my Dad was like, 'If you don't go here I am going to go here… because this is amazing.'"
---
Her father had good instincts. This school launched her into the life she's leading now and introduced her to her mentor, with whom she is still in touch. "My mentor, a master chef from France — I didn't know he was going to be my mentor [at the time] — came over and introduced himself to us and my father fell in love. The two of them are thick as thieves and they still talk on the phone," she said. "That fueled my dad. He got home and was cooking all the time. Then all of a sudden I'm helping him cook, and my brother's like, 'What are you doing in there?'"
The culinary school she chose was nestled in Vermont's capital city of Montpelier, near the state's famous green mountains. The structure of the school, a two-year program divided into four segments, gave students time to learn and time to grow. The first six months were spent learning at the school, then students went off on a six-month internship anywhere they chose and were accepted. Then it was back to Vermont for six months, before another internship the last six months.
Jill was able to learn that she did not like working in hotels — fancy hotels to be more specific. Her first internship was in Scottsdale, Arizona, at a hotel that hosted a golf event and a tennis event (you get the idea). "It was very corporate; think of a country club but on a grander scale with rooms."
This internship ended up with her carving potatoes into tiny clogs at 2:30 in the morning for a banquet the following day. Yes, you read that right — she had to carve potatoes into the shape of those wooden shoes from Holland. Not exactly what a 20-year-old wants to do in the middle of the night. That, and the weather of Arizona was not to her liking; she missed the seasons, the cold, and the East Coast in general. Next time the internship rolled around, she knew she wanted to be in a completely different setting and location, so she went to Boston to work with Lydia Shire at Biba. "It was awesome, I loved it so much. It was very cool — I really enjoyed that whole experience." She not only fell in love with the job, but also the city, which she would return to later.
---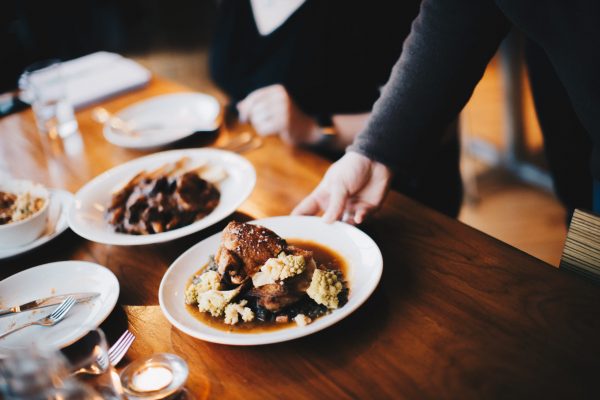 After culinary school, Jill gathered experience all over. She spent a year in San Francisco, followed by a season at an intimate B & B in Stowe, Vermont, which hosted a lot of summer events, and then back to Boston for 11 years, with a stint back in Buffalo thrown in the mix. It was during this second decade plus time in Boston where she found her passion and rounded out her experience. She mastered the front of house, making wine lists, and handling customers. She sold caviar at another job, and learned about selling specific food products to restaurants and stores.
During all of this, Jill had "an in-between time in Buffalo," she said. "In that time Pearl Street Grill & Brewery opened [and] my brother was a busser there. He was 18 maybe, and I needed a job, so I started to cook and became a sous chef. My brother would come in and be like, 'What are you doing in here? Can I have some?' And a few short months later my brother was in my kitchen, and that was kind of the start for him."
---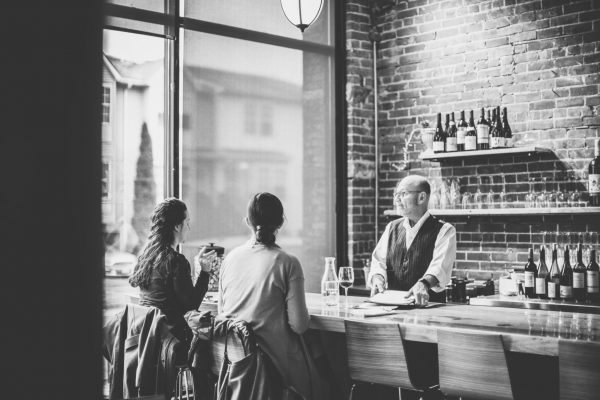 Jill, the prolific chef, harbored a side passion. In Boston she fell into the world of cheese, and found a natural talent in sharing her passion for it.
"I knew I wanted to become a retailer in 1996. I knew that I wanted to sell cheese because we had a cheese plate on the menu, and the guy from Formaggio Kitchen would come over and be like, 'Well it's this and this and this and this,' and I'd be like, 'Wait, tell me more!' So I was selling caviar during the day and working in the kitchen at night, and on Sundays I'd go to Formaggio Kitchen and hawk cheese. So I was working 7 days, but back then I didn't care. I was 22/23, [I'd] wake up, go to work, I didn't even drink coffee back then, I was just like GO!"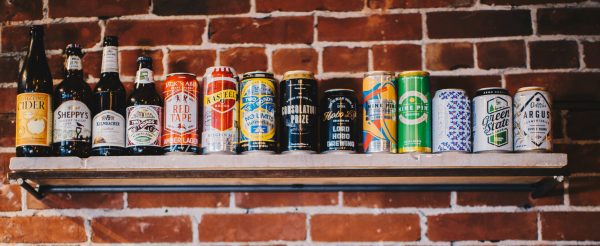 Then came marriage, and then children, and like many people, a real need for coffee that wasn't necessary before. One son, and one daughter shortly after, Jill learned that she missed being in the working world. "I was like, maybe I'll go back to work part-time. Part-time turned into full time very quickly — I missed it. I am not a stay-at-home-mom kind of person. I have patience for a lot of things, but two children throwing their diapers at each other is not one of those things." Cheese was calling her name — she became a cheese monger for Whole Foods.
After 11 years in Boston, Jill and her family moved to Minneapolis to be closer to her (then) husband's family. Picking the best season to move to the Midwest, on a bright and balmy -11 degree day in February, she arrived. And what did she do there? Cheese, of course!
Jill became the director of 10 cheese mongers and their departments at Kowalski's Markets. However, her time in Minneapolis was coming to an end, as was her marriage. She longed for home, for Buffalo. Apparently, so did her brother. He had been living in Boston and was newly engaged and planning on coming back to Buffalo as well, and gave Jill a little push. "[He] said, 'Well, I'm leaving my job and I'm going to go back to Buffalo and we're going to open a restaurant. If you are going to do anything you're going to go back to Buffalo and you're going to do this.' And I was like, 'I don't know what this is.' And he said, 'Think about it, you'll figure it out.'"
---
Jill's brother got married in October of 2009, and bought Bistro Europa shortly after. Jill came back to the city in July of the following year. She worked for Amy McCarthy at the Lunchbox while working on plans for the future Nickel City Cheese. On March 6, 2012, the doors of the Elmwood Avenue location of the cheese shop opened.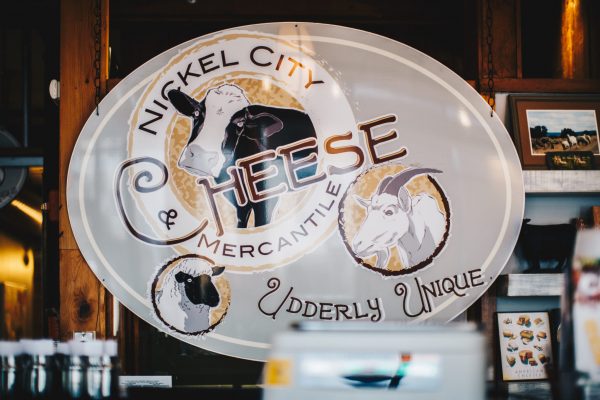 As soon as they moved in they had already maxed out their available space, leaving no room for expansion. She still managed to serve things like breakfast sandwiches, but there was no way to expand it into a bistro-like place, there was simply no room. She had to get a larger space.
During this time, her brother Steven had opened up the Black Sheep on Connecticut Street and was doing quite well, and saw an opportunity. "My brother called me one day and said, 'I know exactly where you're going to move to.' I was like, 'What are you talking about?' He said, 'Come over.' So I ran to the Sheep.
'C'mon, we're going for a walk.'  
'Where the hell are you taking me?'
'Oh, we're going to go over here to Martin Cooks.'
'Are you gonna buy me lunch?'
'No. You're going to take over this space. He's leaving.'
"So I came over, looked at the space, and fell in love."
That May she signed the lease, and on July 28, 2016, the doors to the new Nickel City Cheese and Lait Cru Brasserie opened.
---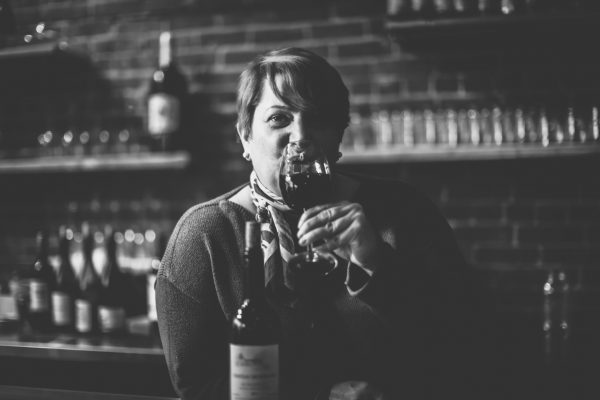 And Jill keeps on going. Not only does she have the cheese shop and the restaurant, but she has recently partnered with Lockhouse Distillery, running their kitchen. She has special events at Lait Cru Brasserie, including a special Sunday brunch called Brasserie Brunch on the third Sunday of every month, where guest chefs come in and take over the kitchen and the stereo, making playlists to match their menus, to special wine and cheese pairing events where you can learn about both of these magical elements and taste firsthand how they play off of each other.
I asked Jill at the end of the night if I missed anything about her story. "My story is still being written," she swiftly answered. We can't wait for the next chapter.