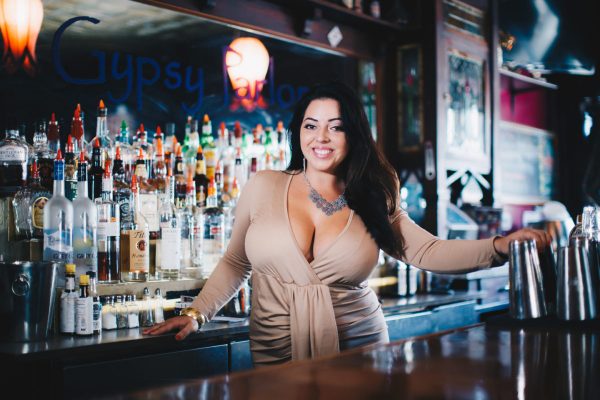 Work hard, play hard is an ethos Gabrielle Mattina embodies to a T. The 30-year-old West Side native has been burning the candle at both ends for nearly half her life, and one suspects she wouldn't have it any other way.
---
From the time she was little, Gabrielle knew she would someday own her own restaurant. Although she didn't come from the business, she fell in love with it at an early age. "I don't know how I got into [the restaurant industry]," she said. "When we were kids, we never went out to eat…I remember going with my grandfather to a couple [restaurants], and I was like, 'Wow, this is so cool.' Ever since I was little I wanted to own a restaurant."
Ever since I was little I wanted to own a restaurant.
One of her first jobs was as a dishwasher at 15 years old at Lombardo's; when she was 18 she started bartending. "I did pretty much every job, from cooking, to bartending, to hosting, to managing, to owning, to cleaning," she laughed, describing her ascent in the restaurant biz. "I still do."
That passion went with her to Niagara University, where she studied hospitality. Then it was off to Italy for 6 months when she was 21. It was here she worked at a high volume, high pressure 5-star Michelin-rated resort, gearing her up for what was to come in her not-too-distant future.
---
Upon her return to Buffalo she found work as a general manager at a fine dining restaurant, the general manager of a banquet hall in the Southtowns, and as a bartender at Duke's Bohemian Grove Bar, a year after it opened on Allen St. in 2010.
"Allentown was the last of my schooling, I would say. It was exciting, but as I get older it's harder, it's harder to stay up those hours. Everybody knows, you can stay up for days when you're a kid," she laughed.
Her vision had started to come into focus at about this time. "I was working like, 100 hours a week for this restaurant," she said, reminiscing on her genesis period, the days and months and years leading up to her first place. "Sometimes I'd go to work at 8 a.m. and I'd leave at 5 a.m., several days a week. And it was a salary, and I loved it, but it was physically and mentally a lot, and I knew one day I'd open my own."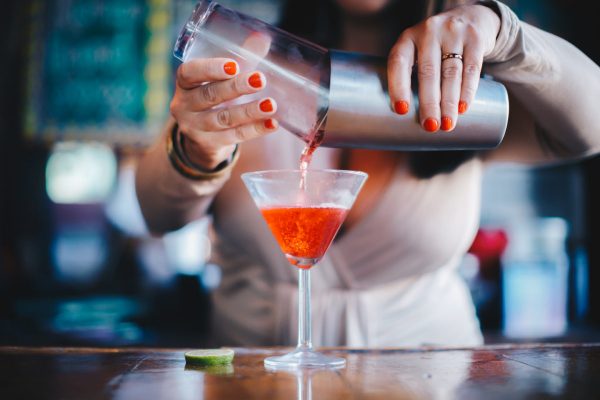 After one of those weeks, one where you bust and bust your ass and no one notices or cares, and things just get to you, and it's just enough, enough, enough, Gabrielle snapped. "I was making a drink and the owner said, 'What? You don't know how to make this drink?' And it pissed me off! I totally overreacted and the next day I saw the building for Gypsy for sale and I was like, 'I'm buying this.'"
---
And so Gabrielle, now just 25 years old, was going to be an owner, just like she always imagined as a little girl. And although she had the talent and work ethic to run a space, she didn't have the money. "The only time I could ever have an opportunity was if I bought something very inexpensive," she said. Her father, a professional carpenter, partnered with her to buy the building and provided his skill set, an invaluable commodity in the renovation of the space.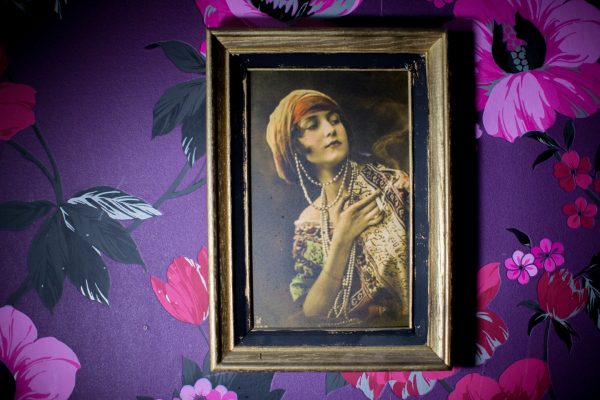 "We were able to build everything with our own hands," she said. The "gypsy" theme developed out of the emerging rustic eclecticism of the interior. "Something that would have cost hundreds of thousands, was extremely low budget. It was so odd, it worked."
In a twist of Buffalo coincidence, the space where the Gypsy Parlor now exists was the first bar Gabrielle ever went to as a plucky 14-year-old. "It was a Latin nightclub. Sorry, parents," she laughed. "I walked in, people were Latin dancing. I didn't realize people were getting murdered in the corner. It was bad, ya know?"
But things were beginning the slow climb upward on the West Side. Growing up here, mere blocks away, Gabrielle was in tune with the machinations of the neighborhood. "I had an inkling that the neighborhood was going to start developing, and I was like, 'Fuck it. There's nowhere else I'd rather be.'"
---
The neighborhood corner bar that sits on Grant and Potomac with the red awning, lacy patio curtains, and Psychic Reader neon sign in the window, is going strong with the current of the street. Gabrielle remembers 25 years ago on Grant, visiting the penny candy store, walking by Woolworth's. A mere few years later, a 10-year-old Gabrielle could feel the desolation encroaching on the neighborhood. "It became 80 percent unoccupied at one point," she said. "That looks like the end of the world. Everything's boarded up. And it was tough over there. I remember getting into fights a lot, it was wild. It was poverty, it was tough."
Over the next decade and a half, the neighborhood began turning course again. "I don't know what happened, but I saw this at some point, maybe like, 6 years ago, when Prish [Moran] opened Sweetness_7. It was so cool that people were coming down there. Housing was becoming unaffordable in Elmwood Village and in North Buffalo so people started to consider the West Side. There are beautiful houses, it's near the water, there are walkable streets. A lot of immigrants and refugees moved in and started occupying houses so it wasn't so scary anymore. I think it's the hottest neighborhood…14213 is the hottest district for sales right now," she said.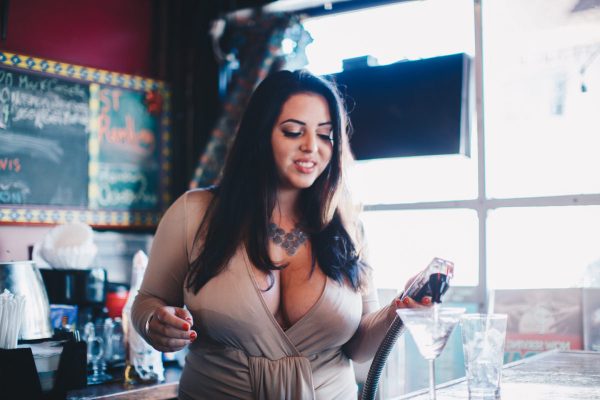 "I don't want to make it sound arrogant, and I came from nothing, you know — you know how the neighborhood was before — but, I always knew that I would own something," she said, her deserved confidence apparent. "Not saying that I'm the smartest person, but I knew that if I always worked that hard, that I would get it, ya know? No matter what, I would make it happen."
"I'm working, drinking, having fun, eating good food, throwing parties — what more can I ask for?"
Gabrielle Mattina is now sole owner of Duke's Bohemian Grove Bar, her former employer, and owner of Gypsy Bohemian Grove Bar, the business that anchors EXPO Market, a contemporary food court and event space that's become a staple of the burgeoning downtown Theater District.
---
Photos by AlanAdetolArts, L.L.C. – Birdcage Studios – Buffalo, N.Y. 14213 –[email protected] 
© 2018 AlanAdetolArts Photography LLC. All Rights Reserved. All images on these pages are copyrighted. Use or reproduction without prior written permission is prohibited.