Whether it was MC-Lyte leveling the playing field in the male dominated industry of the '80s or Queen Latifah promoting cultural "Unity" in the '90s to the Lil' Kims, Foxy Browns, and Trinas exuding sexual prowess in the early 2000s, women have always redefined hip hop. The historic storytelling of femcees spitting the struggles and luxuries which exist specifically at the intersection of blackness and womanhood has contextualized the genre into what it is today — an international phenom. With a growing, younger generation of women leading female rap's new school, it shouldn't be a surprise the Queen City has its own group of budding lyricists and hip hop hopefuls. Whether it's faith-filled testimonies or concrete jungle tales, Buffalo's female rappers present a quality and style that looks promising on both the local and national scene.
Part I of this series, featuring 7xve the Genius, can be found here.

---
---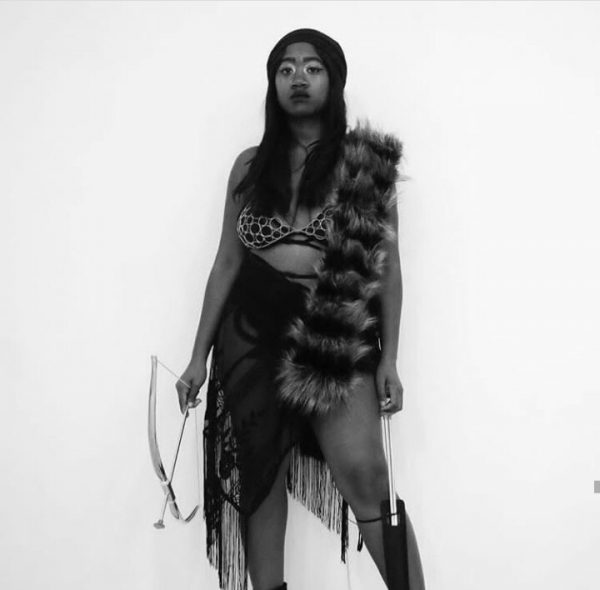 With a message of equality and empathy, 24-year-old rapper Desiree Kee is pushing the boundaries of traditional hip-hop. Bringing a modern style and flow, Kee's rhymes are riddled with strong commentary on politics, misogyny, depression, and self-awareness.
Providing a voice for Buffalo's forward-thinking youth has brought significant attention to the starry-eyed, silver-haired rhymer. Supported by many of the city's rising creatives, Desiree Kee is an artist's artist, and is definitely one to watch.
"I was like this tiny, awkward, nerdy-looking girl with glasses that no one was really paying attention to, but when people realized that I was rapping they're were like, 'Oh, okay, we fuck with this,'" she said.
---
Kee fell in love with hip-hop young. When she was around 9 years old, she wrote a fan letter in the form of a rap about The Game because she was inspired by his music, and even performed it for her camp counselor.
Encouraged by the positive feedback, young Desiree began writing and rhyming as a hobby. Jumping in freestyles whether in camp or at school, Kee gained respect amongst her peers for her skills, but she didn't take her talent seriously until she got the random opportunity to rap for Tyler, the Creator a few years ago.
After word that the "Cherry Bomb" star was strolling on Chippewa before a Town Ballroom show, Kee met up with a few friends and spotted Tyler leaning on a window in Starbucks. When Kee subtly tapped on the glass to get his attention, he came outside. It didn't take long for her to introduce herself to the star and bust a freestyle right in the parking lot.
"He told me, 'This is the shit that they want.' He said, 'Keep that honesty, that's what's gonna get you where you're tryna go.'"
---
In between tackling the everyday struggles of a college student, along with work and roommate drama, the young emcee often questioned her future as a rapper.
Considering the negative aspects of the music industry as a female rapper, there were a few times Kee wanted to quit, but thankfully that idea never took hold for too long. Kee's specific perspective as a young, black woman is integral to her message and often highlights the shortcomings of a male-dominated industry like hip-hop. Kee's fierce voice and thoughts often combats many of the stereotypical ideas in rap music.
"It's not weird, or corny or…uncool to love and respect and protect women," she said.
With that said, the bold emcee mentioned she has quite a few adversaries in the music community, but that doesn't discourage her. Currently working on a line of merchandise, Kee released her first T-shirt a few months ago titled "Boycott Desiree," to confront local rappers who 'cancelled' her. One of Kee's most popular singles, "Troubled Child," provides a little more context on that.
"The wake of my spirit is causing earthquakes/ I am straight while you fools are adjacent/ Explain all that fake deep shit that ya'll be embracing/ but don't live by in real life/ I find that amazing /Ladies I can tell you who to stay away from/ Stay young, live and laugh some."
---
Originally born in Queens, New York and raised in Maryland, Kee's entrance into Buffalo's music scene did not come easy. She found it difficult to record and work in a studio with people who didn't support her. Despite the time it took to find a solid producer, Kee began writing out full songs and projects in preparation for when she could record. With help from friends, she released her very first project, "I Am Not A Rapper," in the summer of 2017.
Noting that she wants her and others to take ownership of themselves, Kee's intent as a rhymer is a direct source of her activism. A quick look at her social media pages, and it's apparent that the progressive rhymer often takes the opportunity to shed light on social issues. Explicitly pushing messages of support for women and the LGBT community, the fearless rhymer often collaborates and works with local creative groups as well.
One noteworthy group is D.O.P.E. (Dismantling Oppressive Patterns For Empowerment). Made up of young, diverse people, the collective partners with larger city-funded organizations like Erie 1 Boces and the MOCHA Center to host and fund events from rap battles to clothing swaps.
---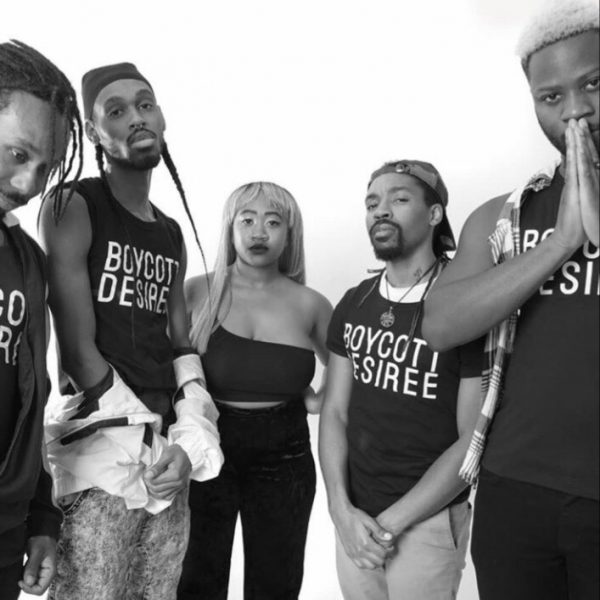 With D.O.P.E. as her hub and a flood of rising artists supporting her, Kee is pioneering a style and sound that is new for Buffalo. Not only is she grabbing the attention of the youth, but she's also disrupting the music community's status quo, in the best possible way.
While it's easy to hear theories about curing the many struggles of the disenfranchised in a rap song, Desiree Kee is actually fighting it. From protesting outside of Erie County's holding center against the in-custody death of India Cummings, to throwing rent parties for domestic abuse victims, Kee is doing the work now, and she doesn't plan to stop.
"Ultimately what I kinda wanna do is figure out a way to get more people in the door. More people like me, more artists like me that struggle with creating, that don't create 24/7 the way social media makes you feel that you might have to…I want to open a door for people that get discouraged," she said.
---
From talking about privacy protection to Black Lives Matter, one thing is clear — Desiree Kee is for the people, but that is not stopping any of her future music plans. Currently working on a project titled "This Mixtape Is A Cry For Help," set to release by the end of this year, Kee also has an EP dropping in November. The progressive rhymer has also hinted at a collaborative project with local rapper Ghaf and a full album rollout by 2020.
Find Desiree Kee on IG, Facebook, YouTube, and SoundCloud.
Photos provided.