Whether it was MC-Lyte leveling the playing field in the male dominated industry of the '80s or Queen Latifah promoting cultural "Unity" in the '90s to the Lil' Kims, Foxy Browns, and Trinas exuding sexual prowess in the early 2000s, women have always redefined hip hop. The historic storytelling of femcees spitting the struggles and luxuries which exist specifically at the intersection of blackness and womanhood has contextualized the genre into what it is today — an international phenom. With a growing, younger generation of women leading female rap's new school, it shouldn't be a surprise the Queen City has its own group of budding lyricists and hip hop hopefuls. Whether it's faith-filled testimonies or concrete jungle tales, Buffalo's female rappers present a quality and style that looks promising on both the local and national scene.
---
---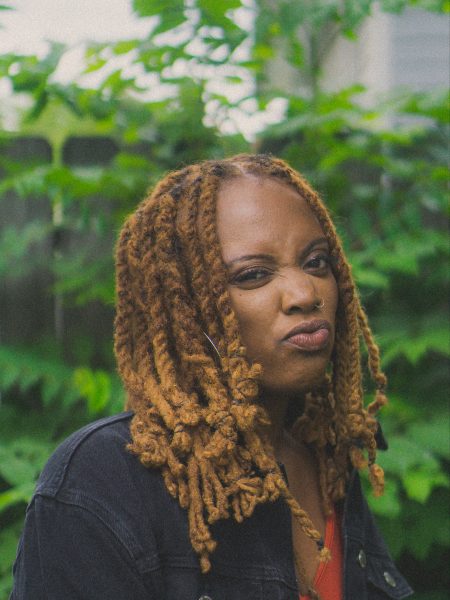 With experience in radio, music production, and writing, Felicia Perry a.k.a 7xve the Genius, who's been rapping since she was 11, decided at the beginning of this year to center her talents as a full-scale emcee. Despite her short time as a self-assured rapper, she's been able to gain a solid, growing fan base and impressive profile in the city. Her sound reminiscent to the golden era of rap music (also known as New York City-bred boom bap hip hop) has set her apart as a multi-talented lyricist. The result of a long, experimental journey into her own niche sound and image, Felicia's successful growth as a rhymer is one of both diligence and inspiration.
"From 12 to like, 15 I was rapping the way I thought rappers were suppose to be, being the way I thought rappers were suppose to be…When you get to that teenage age in life you start to question things…I stopped rapping and just started to explore life," she said.
Despite releasing her first project at 12 years old, Felicia's initial knack for art and creativity led her not only to music-making but videography and music curation. Moving to Atlanta as a teen and then back to Buffalo for college allowed her to dabble in different venues as a content creator, but also stunted her decision in fully pursuing rap. Devoted to authenticity in her art, Felicia's love for hip hop came with certain expectations she wasn't all the way ready to subscribe to. "I love hip hop music, I don't like the culture. The hip hop culture that we're being fed or marketed is very self-sabotaging to the youth, to minorities," Felicia said.
Her need to not only be consistent, but genuine in an industry that's image-driven and fiercely competitive was overwhelming. Originally known as Platinum, Felicia experimented with different sounds, but still needed time to find what fit for her. Working on positioning her message and identity as an artist pushed her even more to try different things. "My artistry and my music is so close to my real life…I feel like some people, when I hear their songs I get one impression and then when I meet them, I get another…I'm the same way the whole time," she said.
---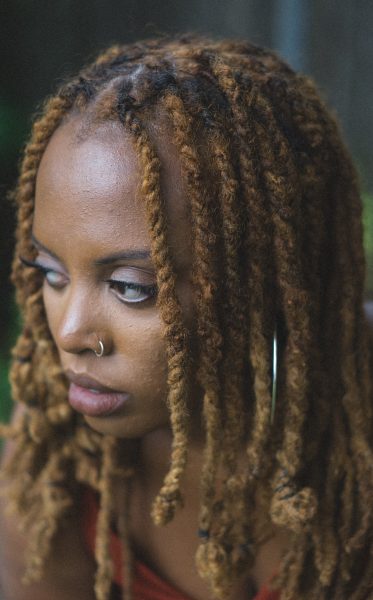 From working at 93.7 WBLK and Buffalo State's radio station 91.3 WBNY, to, at one point, owning a studio where she produced music for other rappers, Felicia still felt undecided. Moving back to Atlanta after graduating in 2013, the emcee put her music on hold and pursued a career in front end web development. That soon came to a halt at the end of last year when she moved back to Buffalo after her grandmother passed. "I didn't have any family down there…I was super emotional and needed to be around my people," she said.
Initially recording music to cope with her grandmother's death, Felicia began releasing music and videos. In fact, the conscious rhymer had written a movie in Atlanta about her late grandmother who suffered from schizophrenia and also began shooting it in Buffalo. Releasing her movie in a few film competitions, the emcee also freelanced her talents as a videographer and web designer with other local creatives. "For a lot of time in my life I had a hard time trying to get my point across because I'd do so many things that it's like, how do I tell this story?…I just like creating and expressing," she said.
Felicia recounts a time she had a conversation in which a close friend compared her to Pablo Picasso. With that in mind or, as Felicia put it, "through pure frustration," the lyrical rhymer released a series of mixtapes as a nod to Picasso's cubism style — Heart and Mind, Arm and Leg, and the forthcoming Hand and Foot.
---
---
Reintroducing herself as a well-rounded creative and superb rhymer, it didn't take long for Felicia's music to gain traction. Standout singles from the Picasso-inspired mixtapes like "White" and "Buffalo" displays the emcee's detailed lyricism and ability to portray colorful stories. Her most recent single, "Same Hustle," has memorable lyrics that highlight her strong storytelling skills.
"In that moment I decided that I had to do more/ As I was folding up my palette from up off of that floor/I'm still a lady it's just/ you gotta pay me and stuff/ This ain't bout golddiggin either, these niggas just shady as fuck/ These dudes don't take care of home/ Gotta get it done on my own."
With her creative influence in the Queen City reaching fruition, Felicia's talent as a rhymer brought attention and co-signs from some of Buffalo's heaviest hitters. Supported by rapper Benny The Butcher and her rap name influenced by a conversation with rapper Rick Hyde, two artists from Griselda Records who recently signed a partnership with Jay-Z-led Roc Nation, Felicia's alias as 7xve The Genius is a staple in the local rap scene.
---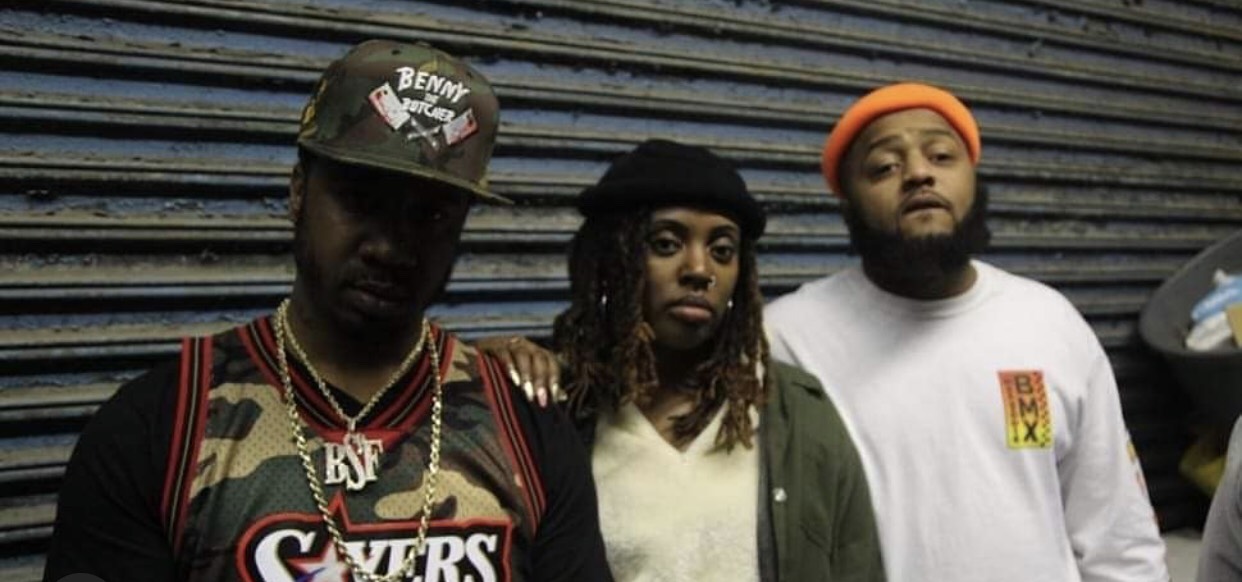 ---
From her viral video rapping at Atlanta-based label High Off Life, to her memorable show at the third annual Beau Fleuve Music & Arts Festival, Felicia Perry is a focused and willing competitor as a rapper. Her release event for the upcoming project 7vxe is Love will take place in Buffalo October 11. Further details will be available on her website: https://www.alwaysthankgod.com/.