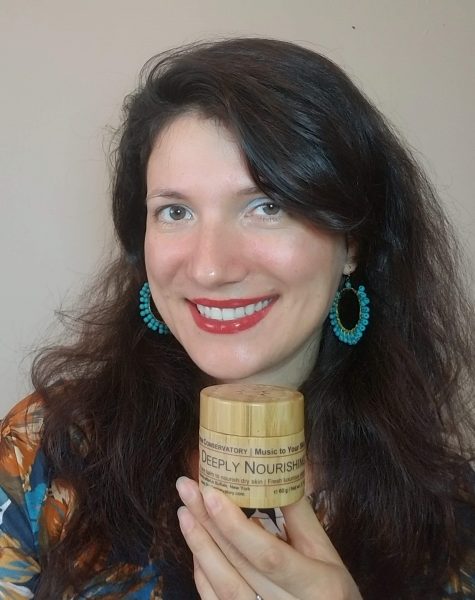 How long have you been an artisan? How did your particular skillset develop over time? 
About 10 years ago, I became concerned about all the harmful ingredients in our food and the skincare products we use. I engaged in a lifestyle change, and soon after, I began making my own skin and body care products. I studied lots of books on aromatherapy, the properties of different natural oils and butters, then I started experimenting. It wasn't long before I realized that my handmade skin care products were working better than any doctor-recommended creams or expensive cosmetics I had tried before.
I gifted my balms and butters to family and friends. I received great feedback and was encouraged to sell my products because they were better than other things on the market. Over time, I perfected my technique, which is both labor-intensive and time consuming, because I wanted customers to not only like, but LOVE my products!
Once I was pleased with the silky texture and delightful scent of my products, I decided to start my small business. That was about a couple of years ago. After years of researching and testing, I have created a line of products with carefully chosen ingredients that enliven and replenish the skin, and bring out its natural beauty.
---
Please describe your work / product; if applicable, please include your artist / personal statement or mission.
I make skin and body care products using only natural, clean ingredients, such as plant oils, butters, essential oils, and botanical extracts. I clearly list and disclose all the ingredients on my product labels. I bring to the market nourishing products that marry clean ingredients with a luxurious feel one expects of high-end spa cosmetics products.
I am pleased and proud to say that my face balms and body butters not only have the perfect texture and delightful smoothness, but they also nurture the skin wonderfully, leaving it soft, supple and replenished. All these results with absolutely no synthetic ingredients or fillers, but only ingredients from nature's bounty, which deeply nourish the skin and support its healthy regeneration.
Last but not least, the exquisite fragrance obtained by carefully combining essential oils delights the senses. Feedback I have received speaks better than any description I can give: my Deeply Nourishing balm was described as reminiscent of the famous Chanel no 19 perfume! I have also been complimented on several occasions on the perfume I was wearing, but it was just my face balm!
---
Who are some of your favorite artisans / makers in the region? Who amongst your peers inspires your work?
I don't know that they are local, but I really like the products carried by Cone Five Gallery on Hertel Avenue in North Buffalo. I also admire the creativity of West Side Stitchery.
I draw my inspiration from traditions in Eastern Europe, where I grew up. I remember my mother making face cream for her and my grandmother. She would sit at the kitchen table and carefully and patiently blend ingredients to perfection using a pestle and mortar. I think it was ingrained in my memory and it is in my heritage, so I am excited to take this family tradition further and turn it into my small business.
Along with that, another inspiration for me are my kids! I want to show them how to pursue a passion and enjoy turning it into a business.
---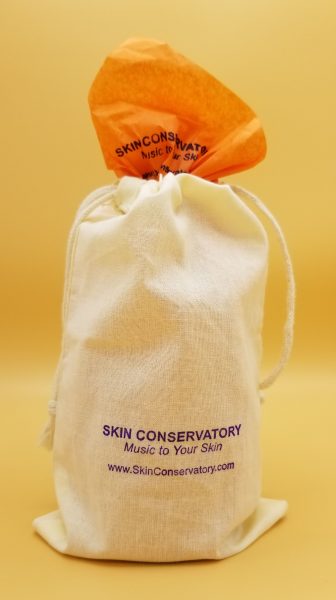 How long have you been a business owner in WNY?
I started thinking about turning my passion into a small business about 2 years ago. But it was a year ago I became serious about it, and have put more effort into developing it.
---
How long have you been a part of Buffalo Women's Gifts?
This is my second year with Buffalo Women's Gifts. Last year I was impressed with the group of artisans brought together, and I am sure this year it will be the same, if not better! I am excited to be there again!
---
Where can people see / purchase your work year-round?
All of my products are available for purchase online at SkinConservatory.com. I am working on an expansion of my line to include several more products of the same quality and luxurious feel as the current line. I also plan on working with some local stores to carry my products.
---
Where else will you be representing your wares this holiday season?
This is the only major fair I will be participating in this year, due to other commitments and to ensure sufficient stock for the website. I might be at other small, pop-up events, but they are not confirmed at this point.
---
Social Media