The Come Up features the happenings in town where we plan to get down.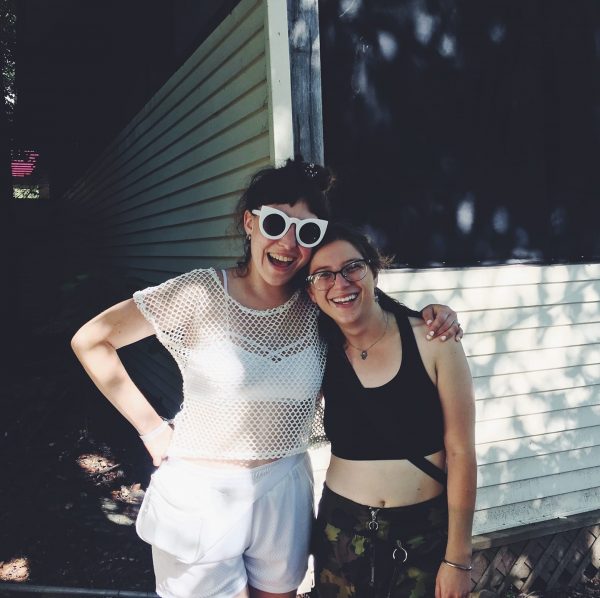 This weekend is the Buffalo debut of the Walking & Falling DJ workshop, mentor program, and mini-fest, curated by DJs Alicia Greco and Sherri Miller. The workshop is an offshoot of the Chicago-based Walking & Falling iteration, of which Greco, now a Chicago denizen, was a student last year. She and Miller are now bringing the experience to their hometown.
"The Walking & Falling workshop was started in Chicago by Sam Kern (Sassmouth) and Elly Schook (Kiddo) in March 2017," Greco explained. "It was presented in tandem with Smart Bar's Daphne showcase — each week at the club there were lectures and parties focused on presenting women and nonbinary DJs and artists. I invited Buffalo's Sherri Miller to join the third Chicago installation of W&F and we have since been hard at work to start this Buffalo chapter of the workshop, to pass on the knowledge and experience we continue to gain!"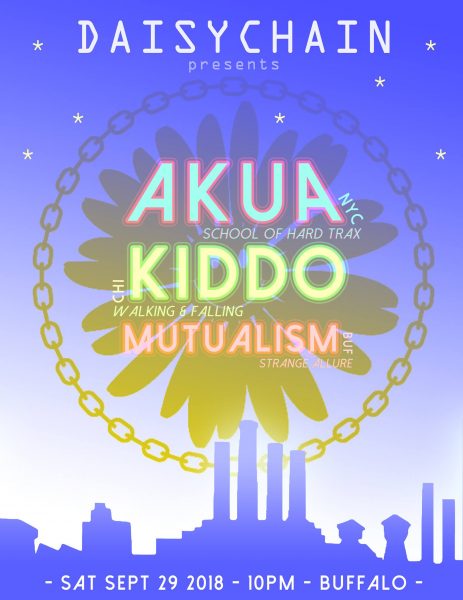 From 1-5 p.m. on Saturday, September 29,
Sugar City
will play host to the hands-on DJ workshop and learning session for women and non-binary music enthusiasts, which will include a panel discussion featuring members of W&F. Workshop attendees will be offered discounted tickets to the two showcase parties this weekend.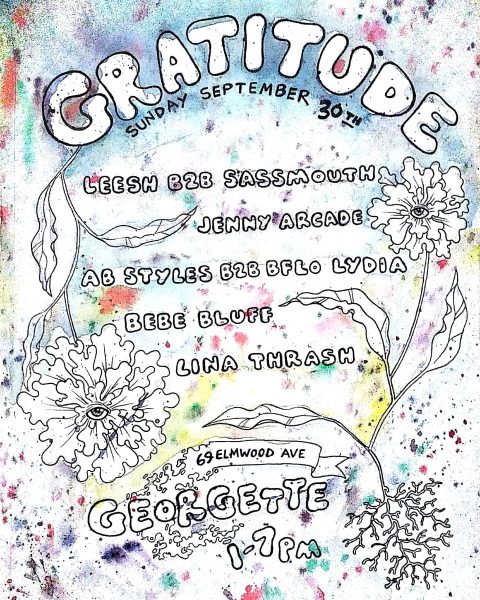 The first showcase,
Daisychain
, will take place Saturday night at
the Underground Niteclub
, from 10 p.m. until close. All 21+ are welcome to attend. Buffalo will be presenting
akua
from NYC and
Kiddo
from Chicago, with support from homegrown
Mutualism
(Sherri Miller).
The following day, Sunday, September 30, Georgette will play host to Gratitude, a daytime hang sesh for all, from 1 to 7 p.m. This party for the people will take place in Georgette's lavish garden space, and will feature the following aural artists: Leesh (Alicia Greco) and Sassmouth (Chicago), Jenny Arcade (Columbus), Ab.Styles and Bflo Lydia (Buffalo), with Buffalo mentees Lina Thrash and Bebe Bluff. Breadhive Bakery will be providing the noms. This event is all ages and family-friendly.
Read more from the excellent Cory Perla over at the Public, while getting yer booty in good shakin' order for the weekend. Keep checking the scene via Alicia's podcast, Daisychain.