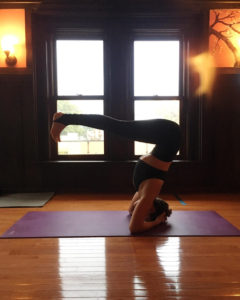 After several years away, Ashlee Lonergan is back home and living the dream.
"I always wanted to be an entrepreneur, and I just liked the idea of creating something instead of clocking in all day…I just wanted the freedom to do what I wanted to do," she said. "So, finally I said, 'You know what? I've been teaching a long time, I don't like my day job, I'm just going to start writing this business plan.'"
---
This revelation came shortly after Ashlee, 32, moved back to Buffalo from New York City in 2014. She had been in the city honing her fitness acumen for about 6 years, until the call to come home came.
"I've always been super into fitness, for as long as I can remember," she said. "When I was in New York, I was at this amazing fitness studio, and I was doing all kinds of power yoga classes and cycling. I said to myself, 'Oh, this is so cool. They don't have anything like that in Buffalo.'"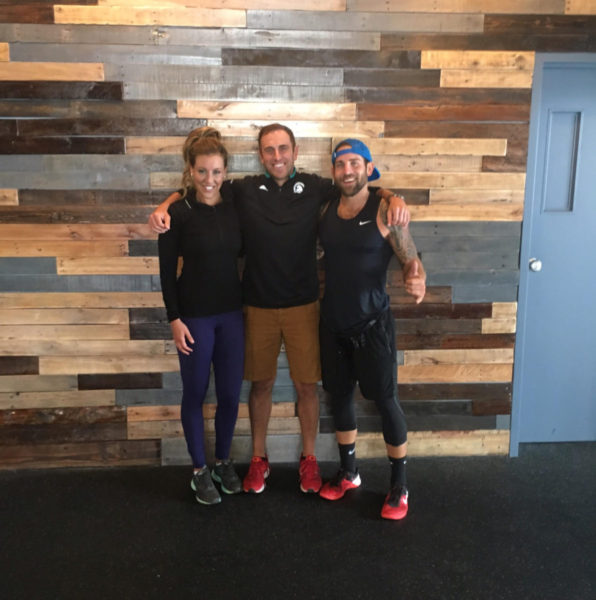 Upon arriving home, Ashlee began teaching classes locally and received her certification in cycling. The business seed that had lodged itself into the back of her brain was starting to sprout.
"When I was writing the business plan I told myself, 'Okay, you're getting older, this is something you want to do, so either do it now, or forever hold your peace.'"
Once that ball got rolling, it seemed to Ashlee that everything else fell into place. But first, she needed to figure out exactly HOW to start rolling.
"I had no idea how to do anything. I just literally started Googling things and calling. I called a bunch of insurance agencies and got quotes. I didn't even know what kind of insurance I would need, or anything. Literally I was just starting from square one."
---
The space in Hamburg presented itself in the fall of 2016, and build out began soon thereafter. "We were in there all day, all night, every day, for 4 months," she said.
Grit House, Ashlee's "fitness studio-slash-social club" was officially opened January 2 this year. "I really wanted it to be the kind of place where you're not just cycling, or you're not just doing yoga, or you're not just doing Pilates, because that stuff gets old if you're doing it every day," she said. "I kind of wanted it to be the full circle, all-encompassing place, and also a social club. Everyone there hangs out, it's fun. It's working out with your friends."
With this critical component in mind, Ashlee has produced a variety of events outside of the physical space of the gym with the aim of getting people to meet and mingle. A few weeks ago they hosted a "haunted" trail run, murderous clowns hot on the heels of hilariously terrified runners, deep in the woods. This summer they also produced "Beer Yoga," one of the latest iterations of the ongoing yoga sensation. They've even held a Pearl Jam-themed class in a bar in the village of Hamburg.
---
Although cycling had been the main focus when the gym first started, it's now one of five components that make up the studio. In addition to a very popular spin class, Grit House also offers Pilates, power yoga, boxing, and boot camp.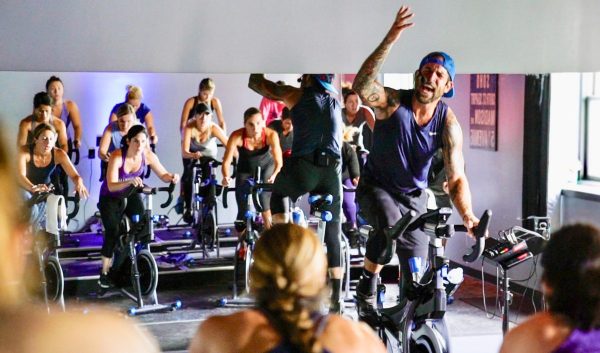 "We have a pretty good crew," Ashlee said, referring to her current stable of instructors. She was even able to onboard her then-and-still boyfriend Jay McFadden, an avid outdoor cyclist who had been teaching spin for 10 years. "When I was opening this, it just made sense. 'Oh! Well you're my boyfriend, you should teach here, too,'" she laughed. "Everybody really likes him."
---
Read Kristy Michelle's review of Jay's class, below.
---
Even though Ashlee is at Grit House 7 days a week, she still manages to find time to visit with contemporaries in the city in order to get a little "down time." "Sometimes it's nice for me to sneak off to another gym. I love it there, but it's my business, and it feels like work sometimes when I'm there. Sometimes I'll go to Power Yoga Buffalo and hop into a class there, go in the back and do my own thing. The phone's not ringing, I leave it outside…it's just nice, to get out and go somewhere else."
---
In the 2.5 years that Ashlee has been home, she's been able to make acquaintance with most of the studio owners around town from spending time in myriad classes. "There are a bunch of places I like to go and work out in. I like to support other places, too. A lot of businesses are pretty competitive with each other; I didn't want it to feel like that. Everybody's doing their own thing; there's enough room for everybody."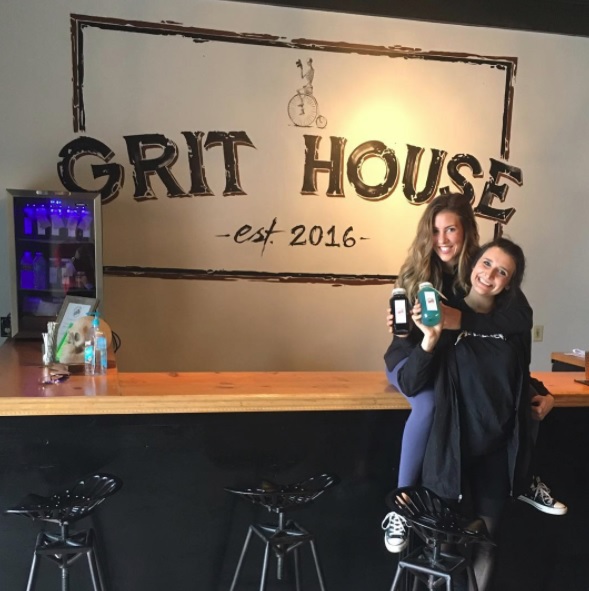 Jay will be competing in this year's World's Toughest Mudder next month, in the desert outside of Las Vegas. His teammates will be Jason Jerome, owner of Impact Sports Performance inside HarborCenter. He trains many of the Buffalo Sabres. Joe Piehler, owner of Positive Approach Press and "straight up athlete" is also on board. The fourth teammate is Steve Procknal, yoga instructor and fitness advocate who recently started the Buffalo branch of the November Project, a grassroots workout movement that started in Boston, along with Jason Jerome.
The 24-hour race is Friday, November 10 to Saturday, November 11. Their team will be the only U.S. representatives in the competition.
Grit House will be hosting a fundraiser tonight — Friday, October 27 — to assist the team in purchasing necessary equipment and provisions for the race. "They need all kinds of equipment for this, that you wouldn't even think of. They need headlamps, they need wetsuits…a couple different pairs of sneakers, because if you're running for 24 hours you need more than one pair. And just a bunch of other stuff, backpacks and such."
Ashlee will be with the team, as part of their "pit crew." Three girls will be in attendance in the base tent, assisting the competitors with equipment changes and rest periods. "It's going to be an adventure," she said. "I don't know what it's going to be like to be in this tent for 24 hours in the middle of the night in the desert!"
---
At one point, our conversation devolved into an enthusiastic chat about the different boutique bakers and chocolatiers in the city, which is a refreshing conversation to have with a high level fitness girl. It's a reassuring thing to know that it's definitely possible to have it all, apparently. As long as you get your butt up and moving on the regular, doing anything at all.
No special training or high level athletic finesse required to join in on the fun at Grit House, Ashlee is sure to point out. "We definitely want to encourage people of all levels. The only thing we ask is that people just keep moving during class…We tell people to modify wherever they need to, just don't give up."
Photos provided.
---
REVIEW: Sunday Morning with Grit House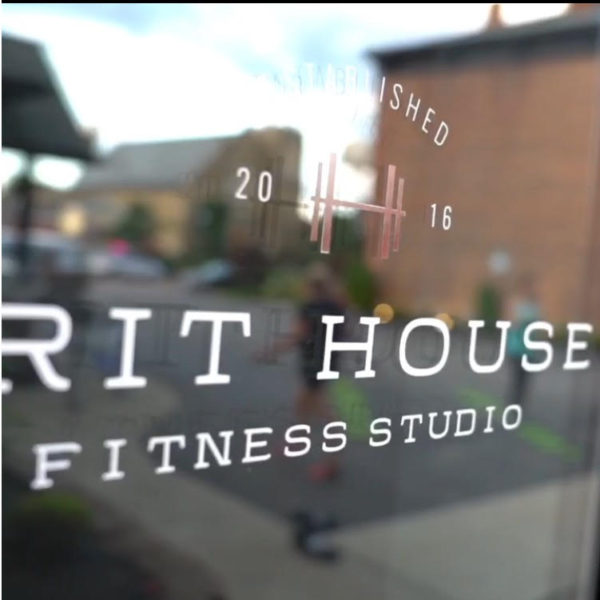 I had somewhat of an idea of what I was getting myself into a couple Sundays ago when I went with a gentleman friend to check out Grit House, a relatively new boutique fitness studio out in Hamburg. It was a bit of a haul to get to this quaint villa in the Southtowns, but I had read some great things about the space and I was on a quest to prove to my fitness guy that I could most certainly handle a back-to-back session of classes first thing on a Sunday morning.
Walking into the space, one is immediately impressed with the general vibe of things. An open-air garage space with high industrial-style ceilings, long oak bar, and lounge area with a cozy set up of leather couches and faux fur throw rugs, it's reminiscent of a Pinterest board come to life. Those were my first impressions upon entering the space; I had no thoughts about the next two hours that were about to happen.
After a few minutes of pleasantries, we took our places in the 9:30 a.m. Boxing and Bells class. For the next 60 minutes, we were put to the test with a barrage of fast-paced HIIT-style exercises, from sprints, to planks, to boxing bags, to battle ropes. Instructor Matt Berm kept the class moving through the short stints of high activity; we were staggered in groups so as not to crowd any one component of the plan.
The 60 minutes were sweaty and quick. I felt my non-athlete body begin to turn to mush towards the end, but was still able to keep up pace throughout (for the most part…let's not talk about that fourth round of sprints, though). The class was made up of people genuinely pumped to be there bright and early on this overcast but mild Sunday, and when the church bells in the distance rang out, Matt commented, "Ahh, there are our bells." The class was almost done.
Although it was my first time in an actual exercise class in quite some time, I never felt too overwhelmed with the work or the pace. Matt did an incredible job keeping the energy high and motivational; in addition, the owner of Grit House, Ashlee Lonergan, and spin instructor Jay McFadden were also in attendance, sweating just as hard as the rest of us. We were all in this thing together.
A little before 10:30 a.m. we wrapped, and my friend and I took a deserved little break to chat and catch our breath. We were gearing up to enter our second class of the morning, wobbly legs and all. It turns out, so were several other people. This joint was popular.
We moved into the cycle room for the 10:30 a.m. spinning class, taking our places in the last row of the dimly lit chamber. Without the few dozen bikes, it could have doubled as a DIY underground nightclub. Instructor Jay (who we had just worked out with hard for 60 minutes) took his place in the front and welcomed the class, most who were already intimately familiar with him. He's a popular instructor here, and within minutes of beginning the class, I could see why.
Jay got the music pumping and was soon taking us on a 60-minute-long excursion through a mountainous cruise, his cycle disciples in a pack on terrain fit for a Tour de France champ-in-training. His hoots and hollers and almost sing-songy instruction let the difficulty of resistance and motion melt away. Up and down and all around, we abided his call and rose to meet his standards in unison. I wanted to immediately plan a cross-country bike adventure with him. He would get us to the finish line, for sure.
At the end, when the 'trail' was coming to completion and we were cruising hard and slow to some throwback '90s grunge and current pop favorites, I felt proud that I had completed the classes. I might have slowed a bit here and there in those 2 hours, but I didn't stop moving, I didn't throw my gloves down or jump from the saddle. It was a very solid way to start the week off right, and that huge diner breakfast afterwards tasted that much sweeter and more deserved than a usual Sunday brunch that's presented merely to soak up the night before. I inhaled those hash browns with much deserved gusto.