Food lies at the heart of our bodies and our culture; it is there for celebrations and sustenance. NOMaste features a local fierce foodie each month, in four weekly segments. First, an interview, then a top 10 list, followed by a recipe to share, and finally a food review. This food corner will not just feature local chefs but also restaurateurs, buyers, suppliers — any woman involved in any aspect of the food chain, from farm to food truck. Join us each week as we get to know another Foodie in the city. Part I of this month's series can be found here.
What better category to have the Sandwich Slinger put her 10 cents in but the sandwich staple — BREAD! Check out Amanda's top 10 local bread picks below.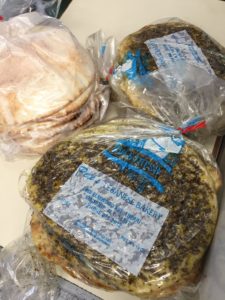 Used at Amy's Place and Amy's Truck to wrap our sandwiches. Also can be used as the perfect vehicle for your favorite dips or get crazy and make a pizza with it as well.
I love it with chive cream cheese and lox! Also a turkey sammy is great on one of these.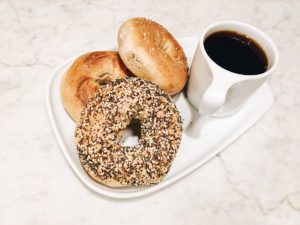 Yummy just as it is, or maybe toasted with some salted butter. Also great sandwich bread.
Big enough for an egg sandwich, delicious enough by itself.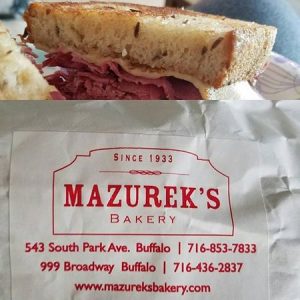 Toast it and slap some salted butter on there. I love this bread for a grilled cheese or a melt of some sort. Patty, turkey, tuna, whatever floats your boat.
I don't even know what to say about these, except they are the most delicious cinnamon rolls ever.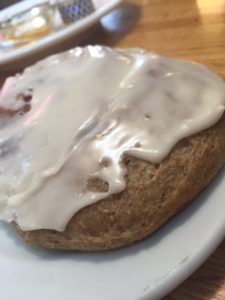 Also great for toast or sandwich bread. It has a really nice nutty texture that I love.
I love love love Italian toast with my coffee in the morning! Also great for sopping up sauce and is perfect for a salami sandwich with some sharp provolone.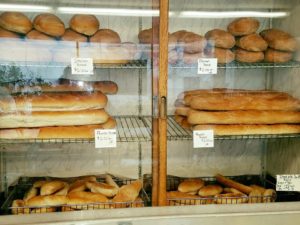 I love this bread a little warm with some butter.
A sweet bread with a biscuity texture that has raisins in it and is delicious served warm.