Qween City is thrilled to be highlighting the city & region's myriad artisan makers this holiday season. If you would like to be highlighted in the Craftiste directory, please shoot an email to [email protected].
How long have you been an artisan & business owner in Buffalo?
Since 2013
Where are you located in the city / region?
West Side (The Best Side!)
Have you operated elsewhere?
We have participated in craft/art/artisan shows in various parts of Western New York, including Rochester, NY.
Please describe your work / product; if applicable, please include your artist / personal statement or mission.
From the outside looking in, we appear to be a simple collaborative of three women who share a love of knitting, but we're so much more than that. As we branched out into cross stitch and embroidery the past couple of years, we have used our designs as a platform for political commentary or a line of witty banter. We have a strong belief that ideas and passion are strengthened when they are shared, so we aim to promote the empowerment of those around us. This year, we've been fortunate enough to have been bestowed the Buffalo Women's Gifts Holiday Market event. This event aims to highlight the talent, creativity, and passion of women and to provide a unique space for female artisans, entrepreneurs, and performers to share those talents and passions with our vibrant Buffalo communities. It has also helped us to develop our own passions and ideas of women empowerment. We value the skill and resolve that all of the participants of this event bring to the community year after year, and we are looking forward to fully throwing ourselves into this and the opportunity to grow this event.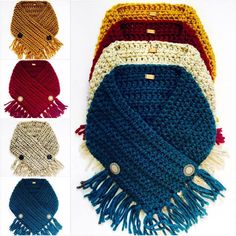 Who are some of your favorite artisans / makers in the region?
Jenna Meyer (716Knit, and Knit Buffalo LLC); Ashley Messana Jewelry.
Where will you be representing your wares this holiday season?
11/25: Buffalo Women's Gifts @ Babeville at Asbury Hall (West Side Stitchery owns and operates the Buffalo Women's Gifts event.)
12/2: Queen City Market @ Karpeles Manuscript Museum
12/7: Holiday Market @ Larkinville
12/15 & 12/16: Last Minute Panic Sale @ WNY Book Arts Center
Contact: