Qween City is thrilled to be highlighting the city & region's myriad artisan makers this holiday season. If you would like to be highlighted in the Craftiste directory, please shoot an email to [email protected].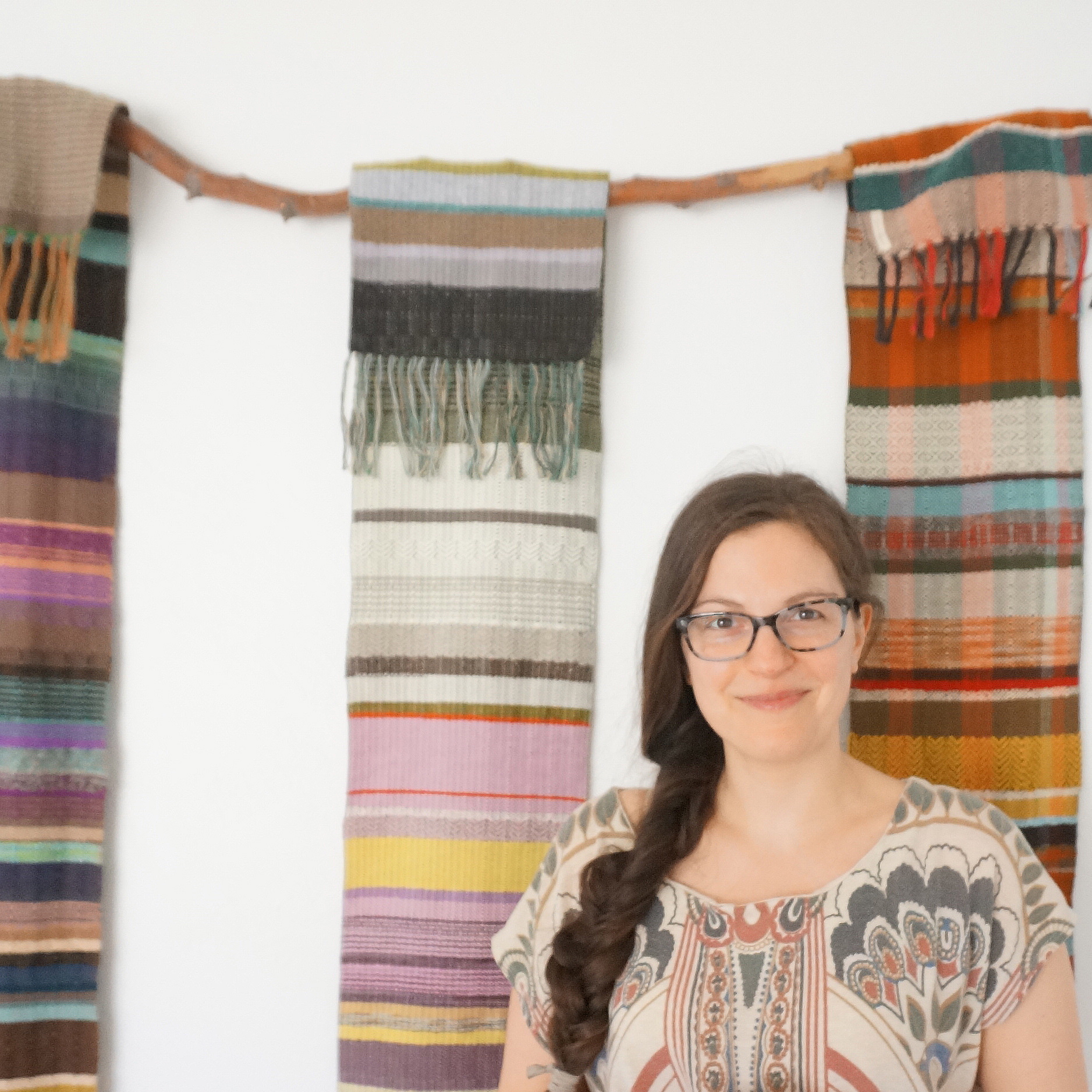 How long have you been an artisan & business owner in Buffalo?
I started pidge pidge in Rochester, in the fall of 2008, and returned home to Buffalo about 3 years ago.
Where are you located in the city / region?
I recently moved to Kenmore and love this lil community. Very walkable with an awesome farmers market and library, my two favorite haunts.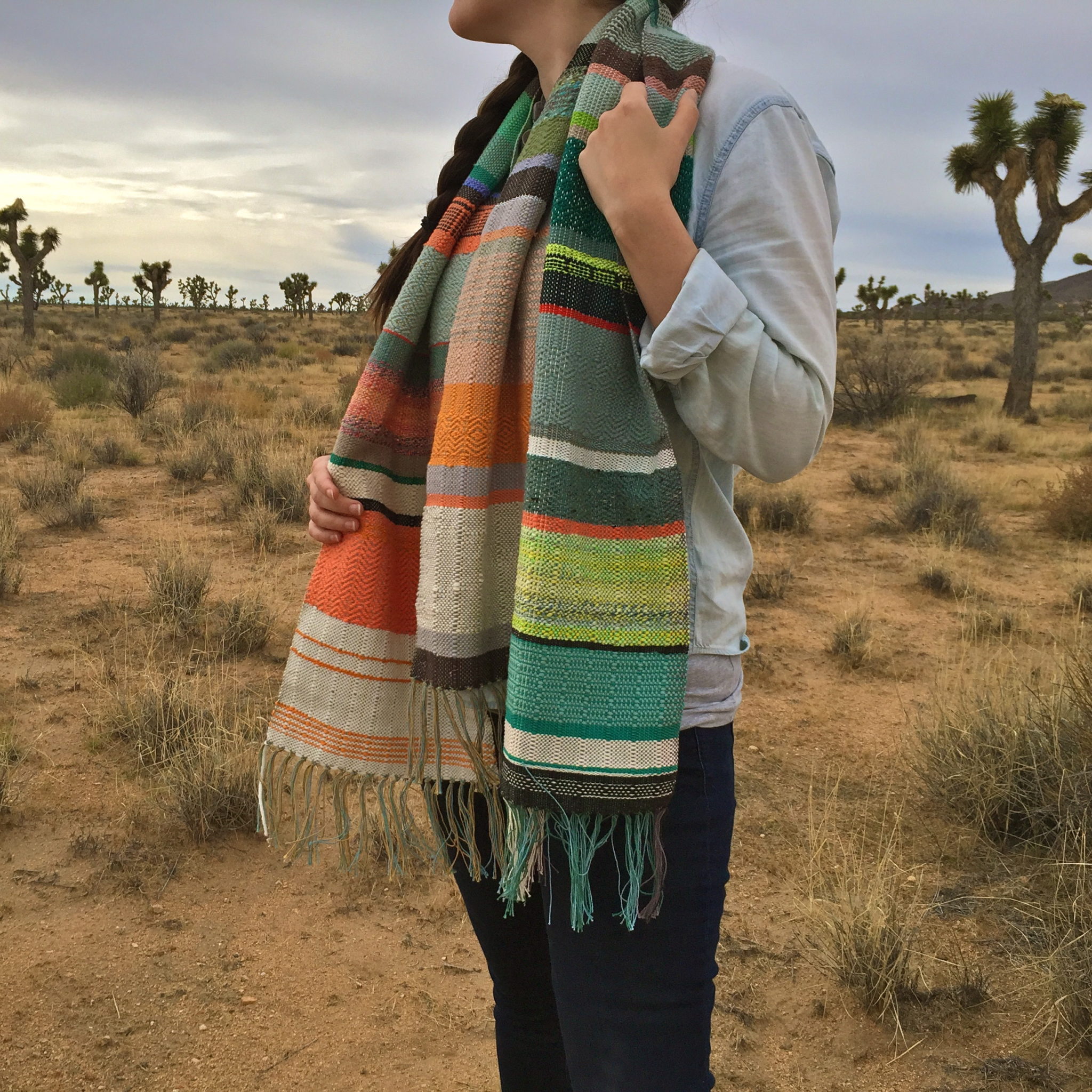 Do you have a physical storefront? If so, what is the address?
No brick and mortar, but I do make appearances at Maker's Buffalo, MUSEjar, and other spots to teach beginner weaving workshops.
Have you operated elsewhere?
My business and I have lived in Rochester, Ithaca, and Pennsylvania through the years.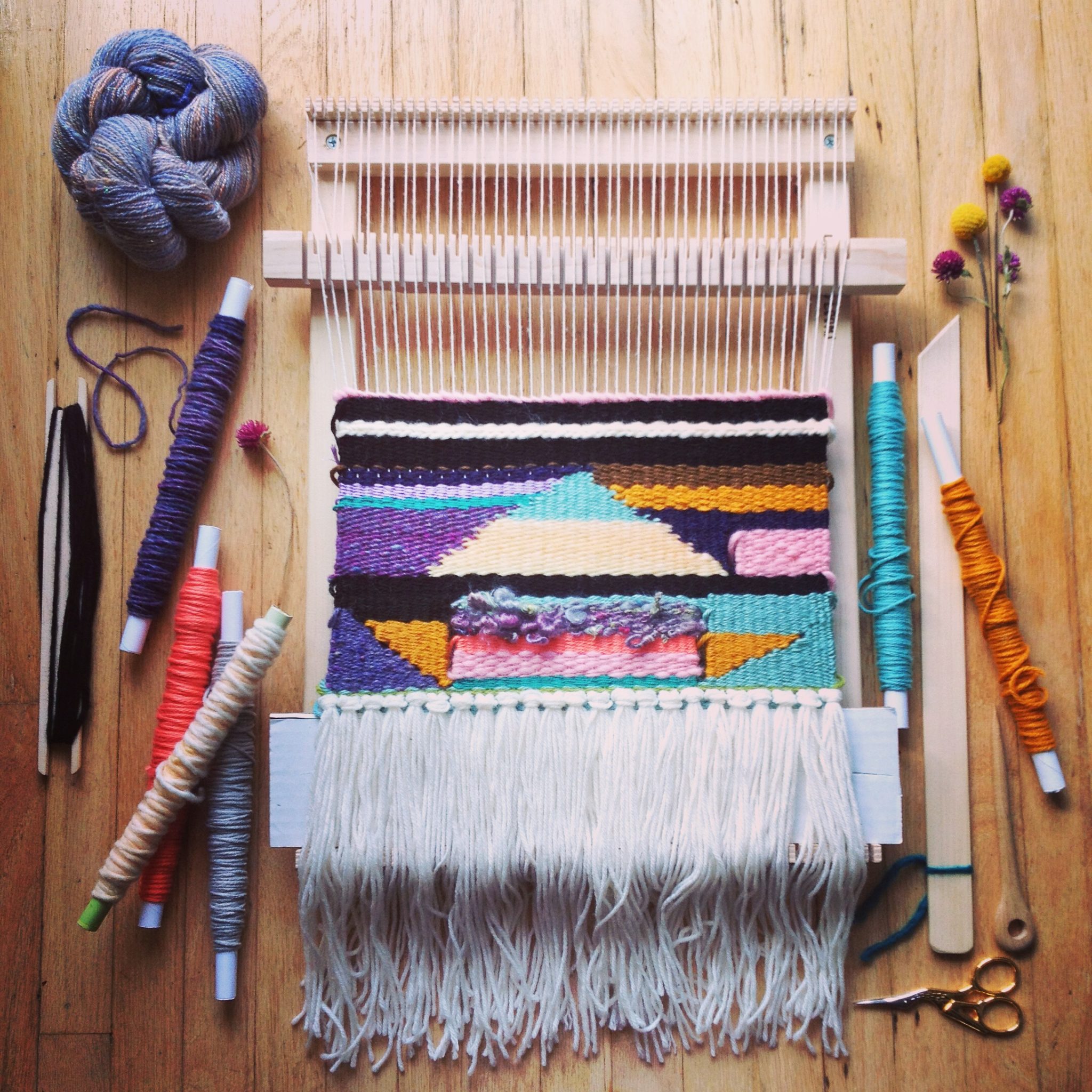 Please describe your work / product; if applicable, please include your artist / personal statement or mission.
I weave modern scarves and other accessories that merge the craft of traditional weaving with a passion for modern color and texture. Every scarf is handwoven using a slow, detail-oriented process taking about 8 hours to complete. These luxurious handwoven beauties are crafted with a variety of fibers including organic cotton, merino wools, and hand-spun yarn. I'm influenced by my surroundings, paintings, patterns in nature, fashion, and home decor; they all have potential design inspiration. No two pieces are the same!
I'm also excited to share my passion for weaving by teaching local beginner's workshops and selling deluxe loom kits with full color, step-by-step tapestry weaving companions.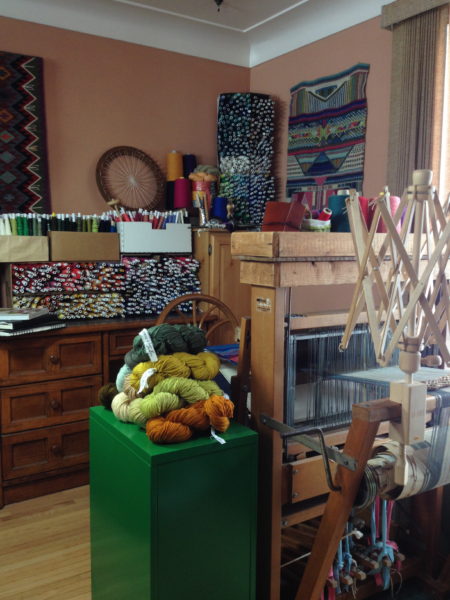 Who are some of your favorite artisans / makers in the region?
I adore everything Vanessa Frost (from MUSEjar) creates. I'd love to take all of the classes she teaches.
I also covet the modern jewelry designs of Gretchen Meyers (Peg's Hardware) and handspun yarns from Tami Selph (Blubird Studio). Three insanely talented women!
Where will you be representing your wares this holiday season?
I'll be vending next weekend at Queen City Market (Dec. 2nd at the Karpeles Manuscript Library Museum, 11 am-5 pm) and have a collaboration going with Blubird Studio in the MUSEjar retail space.
I have an upcoming beginner's weaving workshop at SPoT Coffee in Kenmore this January 15th and hope to continue holding classes throughout the year. If you'd like more details about the January 2018 workshop, visit: bit.ly/pidgeSPoT (Space is limited).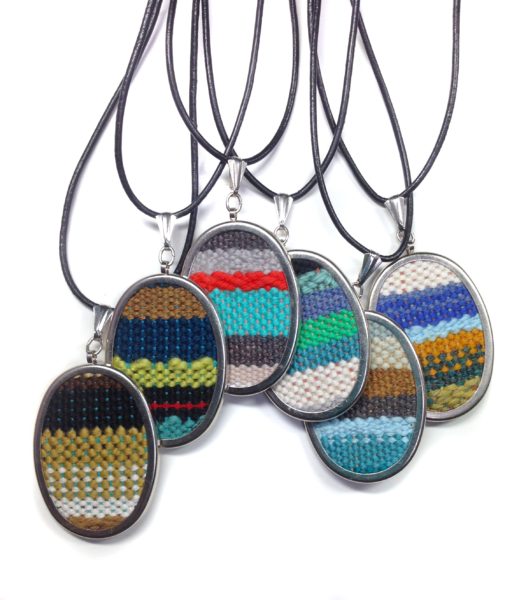 If there's anything else you'd like to include, please feel free to do so below!
I relish conversation about fibers, weaving questions and suggestions; sharing my passion for modern color, texture, and pattern is my favorite part of the biz. I invite readers to subscribe to my newsletter (hellopidgepidge.com) or email me at [email protected]. The newsletter will give you the first peek at new products, behind-the-scenes in the studio, upcoming classes/events, + free downloadable smartphone wallpapers.
Contact:
Website: pidgepidge.etsy.com
@hellopidgepidge on instagram, facebook and twitter
Newsletter: hellopidgepidge.com