Times of crisis can help to shape new ways of being and new works to address the needs of those hurting. We've been witness to this here in our own community, with people coming together to do business in new, innovative ways, share art that communicates our collective feeling, and raise up and bolster the efforts of others.
Four women from Buffalo are joining forces to offer support in the form of a virtual learning experience titled Unlocking the 4 Elements of Transformation, in which participants can expect to examine their interpersonal relationships with others and with themselves. Based around the four elements (fire, earth, water, and air), each teacher will lead a course specific to their fields of expertise, coaching individual participants in the art of transformation.
---
Abby Spindelman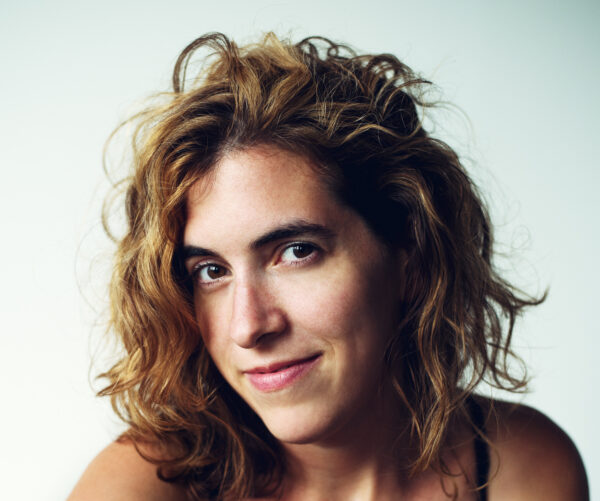 Abby Spindelman, the proprietor of Intimacy Alive, a one-on-one coaching experience that helps people reach deeper, more significant levels of intimacy with loved ones and themselves, will be the "earth" portion of this course.
"The earth element is focused on connecting you to your body in a way that helps create a sense of homecoming — a listening and engaging with the physical to ground any discomfort, like fear, anxiety, anger, or sadness, and express any lightness, like joy, happiness, creativity, desire, or love," she explained. "With the idea that we are all experiencing a state of vulnerability right now, my part of this experience is to help express that vulnerability in a physical way — to get it up and out of the body and moving through us (rather than having it sit and stay for a while).
"Earth also reminds us of the seasons that occur naturally, so tying that in reminds us that our current state is only a season, not a lifetime," she said.
"The intention of offering the complete workshop is to encourage people to explore their inner landscape in a way that builds curiosity, healing, and a recognition of the complex human condition through the lens they already have everything they need within. My goal in being a part of this is to invite more people to focus on things that truly matter to our complete well-being and to inspire people to see health as a multi-faceted experience," she said.
Abby has over eight years' experience in coaching, speaking, and facilitating individuals and groups through deep self-reflection, and has been certified in yoga and movement for five years.
---
Afura Fareed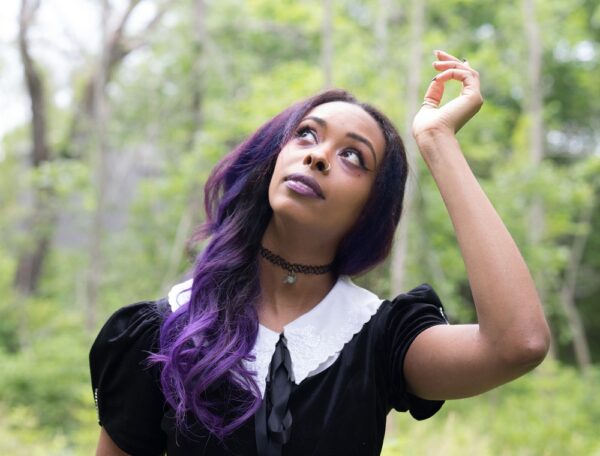 Afura Fareed is a multimedia artist and the proprietor of Alchemy Of Affluence Academy. "It's my mission to show spirited starlets how to use psychology and the Universal Laws of creation to manifest their most fulfilling life. It's my belief that your fairytale fantasy is not a pipe dream, but a premonition of the reality you're meant to create when you step into your magick," she said.
For her module of the project, Afura will be focused on "air," and will lead participants in crafting a daily ritual that will consistently supply them with the confidence, clarity, and commitment they need to sustain their physical, mental, emotional, and spiritual health during times of transition, as well as to move them toward the future vision that feels most inspiring and fulfilling despite any challenges they may be facing, she said.
Afura has been working in the online mentorship landscape for years as both a student and a teacher in many online coaching programs in various formats. "During this time of incredible innovation in telecommunications, it's become possible for people with similar values and interests to connect, share, teach, learn, and grow together via the Internet," she said. "What's amazing about online mentorship is that it gives those with specialized wisdom in vital areas of the human experience the ability to share what they've learned with those whose lifestyles have not previously allowed them the room to explore as much yet. And likewise, it allows those seeking a breakthrough in literally any area of life to connect with people who have achieved something similar to what they desire.
"It's my belief that everyone should experience an online group program at least once," she said.
Afura has worked for herself from home for several years, and is available to people who may be finding a work-from-home adjustment particularly challenging.
"It's my desire that everyone in the world can get the support and inspiration they need to shift their perspective during this time of global challenges to see that this is an opportunity to re-set what we consider "normal" in our daily lives," she said. "By each using this unexpected turn of events as a loophole through which to reconnect to our intuitive guidance, we have the ability to craft a new world where we're all living in a truly fulfilling and symbiotic way with our inner selves, each other and the planet.
"This may seem overwhelming when we look at it on a grand scale, but actually, major changes in society start with just each individual making a small but powerful commitment to themselves, and living in alignment with their core values in little ways every day. This program is our contribution to helping kindred spirits discover where to start, and to give them the tools and support they need to experience lasting and fulfilling results in their lives and the lives of those they affect."
---
Ashera Buhite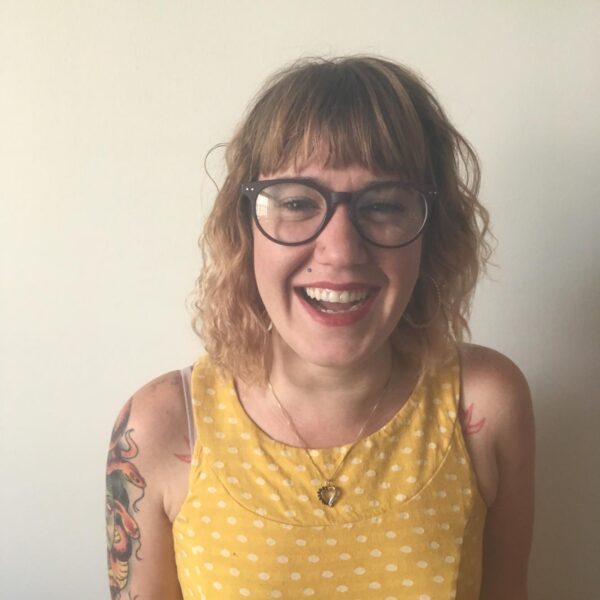 Ashera Buhite, who regular readers of Qween City will know from her love and relationship column Smash Talks, will be the "water" portion of this course, and will lead participants in journaling in order to uncover personal truths and needs that may be hidden from view. "I hope that I can help people live authentically and find the tools they need in themselves to live the lives they want," she said.
Ashera is a marriage and family therapist who has been practicing therapy for five years. Prior to her work in this field, Ash was a peer-to-peer sexual health educator at the University at Buffalo, and worked closely V-Day, Take Back the Night, The Great American Condom Campaign, No Woman Left Behind (One Student), and World AIDS Day.
"Fostering community has been a lifelong passion of mine," she said. "By encouraging everyone to self-actualize and live authentically but at the same time hold themselves accountable to the greater community, we can create a better world….I am fascinated by how the macro and micro levels of social interaction influence one another, and how fostering healthy changes in individuals creates healthier communities by and large."
Ashera has recently written about the challenges couples may be facing during quarantine, and has some words of wisdom with regards to self-care during these difficult times. "I have a strong self-care routine—I have a therapist of my own, I ride my bike or go on jogs frequently, do yoga, call my friends and family, journal, and engage in my hobbies," she said. "I think the key for me is to not pressure myself to make each day 'super productive.' Some days are more energetic and I can really kick some ass, and other days are all about jammies, Doritos, and Netflix. I'm all about the balance, so I'm focusing on listening to my internal cues and that's made all the difference."
---
Jill Barrile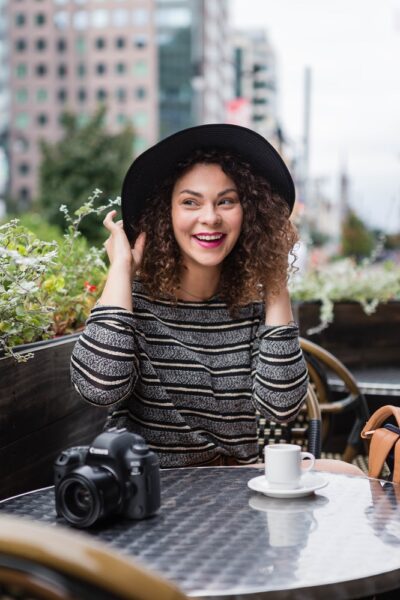 Photographer Jill Barrile will be bringing "fire" to the table, leading participants in a virtual course on expressing themselves physically through the lens of a camera. Graduating with a degree in art therapy and photography, Jill says that her background has given her the skills needed to help clients dive deeper in order to explore themselves and be more present.
An independent photographer, Jill began shooting boudoir six years ago and found the experience transforming. "Ever since then, I strive to make everyone that comes my way feel confident and beautiful in his or her own skin. I truly believe photography can change people's lives, by allowing them to see themselves differently, get creative, and document the evolution of their lives," she said.
Jill also has a strong interest in mental health and stress management. "I am a huge advocate for therapy and destigmatizing mental health counseling," she said. "Having a healthy brain and mental function takes practice and work and I believe everyone should have the knowledge to learn how to exercise that. When we are given the tools we need to take care of those things and explore healthy outlets, like art, dance, gardening, music, creative writing, and comedy, it can make a world of difference for an individual dealing with everyday stresses."
Participants of Jill's module will learn how to be creative in a way that might be out of their comfort zone and to explore their current space in a new way, she said. "I believe creativity allows us to get outside of ourselves in a way of expressing emotions and their current frame of mind. It will give them a visual to take away from this experience and ability to see themselves in a new way."
---
Unlocking the 4 Elements of Transformation: Learn to Embrace Change, Embody Renewal, and Emerge Triumphant from Chaos will take place May 31-June 13, 2020. A breakdown of meeting times and further details about the program, including registration information, can be found on the Intimacy Alive website.