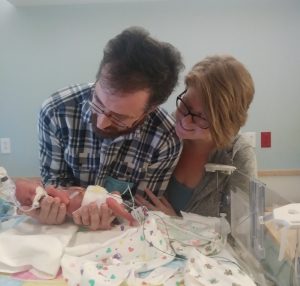 The Buffalo comedy community is coming together this Thursday, October 18, for a night of big laughs and for one very tiny, very special cause.
Fellow comedian Travis Worth, and his wife, Shanon Worth, welcomed their first daughter, Violet, on September 15. However, the tiny baby girl's birth was less than smooth, and she came into the world 9 weeks premature. She's been in the neonatal intensive care unit at Oishei Children's Hospital since that time.
The funny kids of Buffalo decided a fundraiser steeped in laughs was just the thing to help the young family through this very trying time. Comedian Eric Lingenfelter and his wife Katherine Lingenfelter, who had their first child about a year ago, are spearheading the effort, Big Laughs for Baby Violet, this Thursday.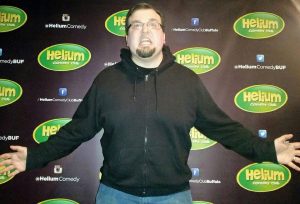 "When we found out that Violet had come so early and had to stay in the NICU until she got strong enough to come home, we wanted to help them out," Eric said. "Our daughter was born full term after a relatively uncomplicated pregnancy, and we still had to deal with C-section recovery, sleeplessness, stress, a whole new set of responsibilities, and bills. Bills, bills, bills! Having a baby in America is expensive, even when you have good health insurance and no complications. I can only imagine how much it costs when the baby is premature and has to stay in the NICU for an extended stay. So we wanted to do something to ease some of the financial burden so they'd have a little less to worry about."
Give a generous hand to a great family and see a smorgasbord of the city's up-and-coming comics — who regularly feature at Helium Comedy Club and throughout the Western New York region — all for just $10! A raffle will also be available, with prizes to Revolver Records, the Buffalo Philharmonic Orchestra, the Irish Classical Theatre Company, Jay's Artisan Pizza, Chef's, Russell's, Paula's Donuts, Helium Comedy Club, and more.
---
Featuring: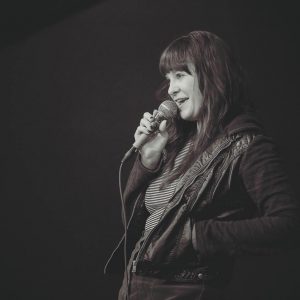 Nicky Spin, who's worked with Josh Wolf and Michael Ian Black; Jesse Winterhalter, who's worked with Colin Quinn, Big Jay Oakerson, and Bobby Kelly, and is host of the weekly Milkies Comedy Open Mic; Don Johnson, who hosts the weekly Tudor Lounge Open Mic and is a host on the Bourbon Legends podcast; Eric Lingenfelter, who's worked with Brian Posehn, Dave Attell, and Doug Stanhope; and a special guest.
Join the gang upstairs at 8 p.m. this Thursday, Oct. 18, at Mr Goodbar, 1110 Elmwood Ave., where you'll also happen to find one of the best tap collections and wing experiences in town – no joke.
For anyone who can't make the event but would still like to donate, a GoFundMe has been created for this tiny lil lady.