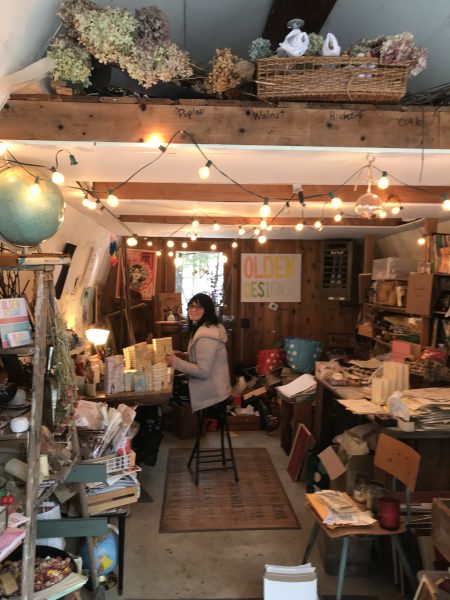 How long have you been an artisan? How did your particular skillset develop over time?
I've had my business for 9 years now. I've been an artist my entire life. 40 years. I'm a nationally board certified and licensed Art Therapist. I've been the art therapist at the Buffalo Psychiatric Center for the past 13 years helping those with extreme mental illness express themselves through art. I facilitate group therapy.
---
Please describe your work / product.
I have a deep love for vintage papers and materials. I upcycle and reuse them to create my products. I invented using vintage papers to create luminary bags. I use maps, sheet music, vintage book pages, recipes, storybooks, blueprints, etc. My business is called OLDENDESIGNS because I strive to hold nostalgia for people in my products.
---
Who are some of your favorite artisans / makers in the region? Who amongst your peers inspires your work?
Andrea Pawarski, I too am a sculptor at heart and went to undergrad for sculpture and pottery so her work resonates with me and I own one of her vases that I cherish. I love her work. I love Elise Lazickas Cominsky of Felise Design for her craftsmanship and heart, she is the best, quality as a person, mother and her craft.
---
How long have you been a business owner in WNY?
About 10 years
---
How long have you been a part of Buffalo Women's Gifts?
I've done 3 shows, so going back to approximately 2012.
---
Where can people see / purchase your work year-round?
In my Etsy shop, or at my studio which is behind my home in Glenwood, NY, near Kissing Bridge.
---
Where else will you be representing your wares this holiday season?
Queen City Market, Hotel Henry, WNY Book Arts Center Last Minute Panic Holiday Marketplace