Qween City is thrilled to be highlighting the city & region's myriad artisan makers this holiday season. If you would like to be highlighted in the Craftiste directory, please shoot an email to [email protected].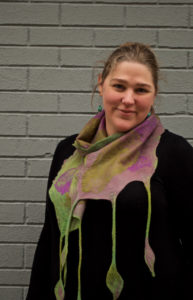 How long have you been an artisan & business owner in Buffalo?
I started my handmade business in October of 2013.
Where are you located in the city / region?
I live in the Cleveland Hill neighborhood. It's the perfect little spot with an excellent school district that has a small town community feel, and yet we have instant access to any freeway or shops, all tucked into a quiet little neighborhood. The best of both worlds for a 'country mouse at heart' like me!
Do you have a physical storefront? If so, what is the address?
I sell through Etsy out of my home studio. My work can be found at a few locations around town: The Burchfield Penney Museum Store; Thin Ice on Elmwood Avenue; Enjoy the Journey Art Gallery in West Seneca; The Knit Buffalo Yarn Truck; and Raveloe Fibers in North Tonawanda.
Have you operated elsewhere?
My husband and I are from Illinois, but moved our family here after a job abroad in Christchurch, New Zealand. I discovered wet felting while we were in New Zealand, and have been felting ever since!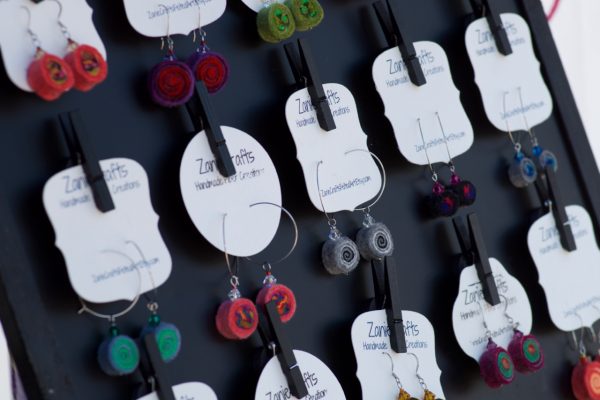 Please describe your work / product; if applicable, please include your artist / personal statement or mission.
I am a fiber artist creating gifts and accessories through wet felting of wool. Wet felting is the process by which wool roving transforms into a nonwoven fabric by the application of warm water, soap, and agitation.
I enjoy creating unique and whimsical gifts with a lot of color, and more subtle art form pieces for gallery submissions. I aim to include reclaimed, recycled, and found items into my work whenever possible. Felting is such a fabulous medium that it shines when many bright colors and textures are incorporated. The process itself is magical in its own way, but each finished piece has such a whimsical nature and beauty to it that bring joy to my soul!
It makes me so happy to hear stories of how much my customers love their felted accessories that they have purchased, and how many great compliments they receive when wearing my work. It gives me a super thrill to see my felting work 'in the wild' when I am out and about in Buffalo!
Who are some of your favorite artisans / makers in the region?
One of the reasons that I started my ZanieCrafts business was to be able to meet new people in the community! I have met many talented artists, and made many new friends in these past few years of doing handmade markets that I cannot pick a favorite! If I must, I will say that I gravitate towards pottery and have a small collection of hand-thrown pieces from several makers. I also make sure that each year I find a moment to view (and purchase) Linda Bush's hand-painted wooden Santa eggs and Barbara Hart's Little Wooden People. Each artist's work is special in its own unique way. I tend to shop the artisan markets for gifts whenever I can, and have several pieces that have been given as gifts to family and friends.
Where will you be representing your wares this holiday season?
I am looking forward to selling my ZanieCrafts at many locations this year:
If there's anything else you'd like to include, please feel free to do so below!
Thank you for this incredible opportunity! If you see me at markets this holiday season, please stop and say, "Hello." I would love to hear from you and answer any questions you may have about my work. If you have any of my pieces, wear them to the shows and find me for a special discount on your next purchase!
Have a very happy holiday season with those you love most!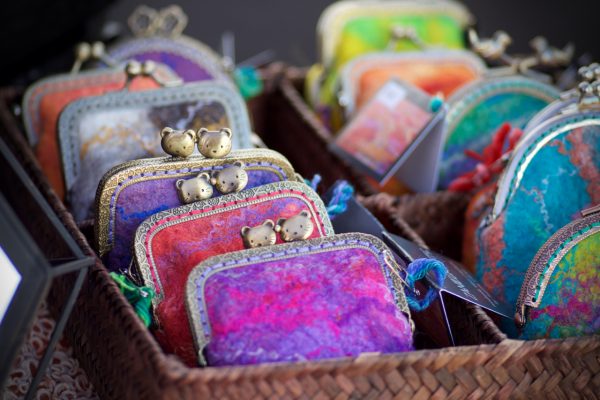 Contact:
www.ZanieCrafts.com
@zaniecrafts
www.Facebook.com/ZanieCrafts