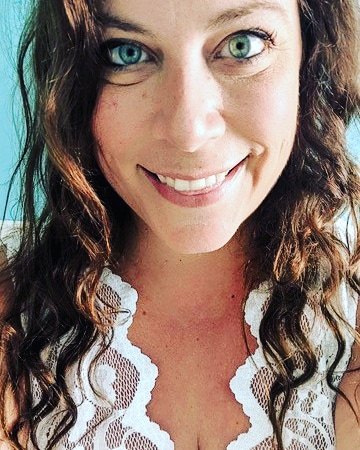 How long have you been an artisan? How did your particular skillset develop over time?
I have been immersed in art since birth. My mom has always been doing some form of art and tried to expose me to it at a young age. I have always gravitated to art that involved using my hands. Over the years I have done everything from quilting, knitting, candlemaking, drawing and painting. I loved working with watercolor but always felt like it was missing something. A few years ago I started working with alcohol inks. It was like a light went on. The inks are a medium I have come to love. I started using them in an abstract way, eventually finding that I could create beautiful landscapes with them.
---
Please describe your work / product.
I love to use the alcohol inks to make dramatic landscapes full of all the emotion and drama that nature provides. There is something magical that happens with the ink, creating the contrast of light and dark in the skies and the overall feeling it gives to the painting. I work on various substrates, including Yupo, Claybord, glass and metal. Some of my pieces feature national parks, the Buffalo skyline and the architecture of our great city.
---
Who are some of your favorite artisans / makers in the region? Who amongst your peers inspires your work?
Some of my favorite local artists and artisans include: KitschyCrossStitch, Rusted Wheel Pottery, AJ Fries, and Studio Hart. I find inspiration from nature and nature photography. One of my favorite local photographers is K. Roess Photography.
---
How long have you been a business owner in WNY?
I created StacyGeigerArt almost two years ago after working on commissions of landscapes from people I knew. With word of mouth and promoting on my Instagram and Facebook, I have been able to grow the commission business. Last year I started an Etsy shop StacyGeigerArt where I can sell my landscapes and abstract pieces. I am part of the all-female artist collective Femme Arts Collective, and hope to do more shows with this wonderful and talented group of ladies.
---
How long have you been a part of Buffalo Women's Gifts?
This is my first year with the Buffalo Women's Gifts. I am honored and delighted to share my work with our community.