We had the opportunity to chat with some of the loudest music-making ladies in the Buffalo area for this ongoing series of mini-profiles. Here are their stories, in no particular order. Make sure you give them a listen!
Eva Falkenstein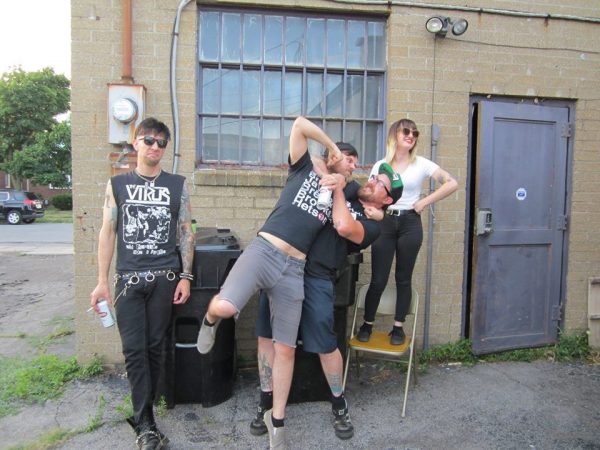 Her Projects:  Grain Assault. She also plays a little ukulele on the side.  Other projects include Copy Manager, Loudmouse, Boy Scouts and the short-lived Hugh Manateee.
Her Instruments:  "I am classically trained in piano, love to sing and am absolutely obsessed with old electronic organs, especially Hammonds. I can play a little bass guitar, drums, and ukulele. I have a tiny bent Casio toy keyboard and an Alesis SR-16 that are really fun to play with, too. I'll pick up anything."
Eva grew up with classical music. "My dad plays classical lute and guitar. My great-grandmother was the front woman of a Dixieland jazz band – 'Tiny and Her Band.' I started taking piano lessons when I was 6. It must be in my genes. I'm not sure how to live without music. I started up a cat-themed band, Cheesecats, in 2012, and shortly thereafter I was gifted a dual recording cassette tape deck… the rest is history."
Eva tells me that she is actually a cat. Meow!
She says: "I'm inspired by the regenerative life cycle of punk house venues and the friends I've made in those spaces. I can't tell you how many times I've heard someone say, 'I miss the Fun Home!' or witnessed a sentimental Facebook post with some intense sweaty photo full of familiar faces in some run-down old building that no longer exists. It's impossible to explain the sheer volume of collective memory behind these nostalgic little statements, but it's there. People remember every detail. Years later, after the cool story happened, you might meet someone new who plays music in Buffalo, and they were at that one show, but you didn't even know it, and they can finish that story for you. It's mushy and gushy but the community is awesome!"
---
Lindsay Leyland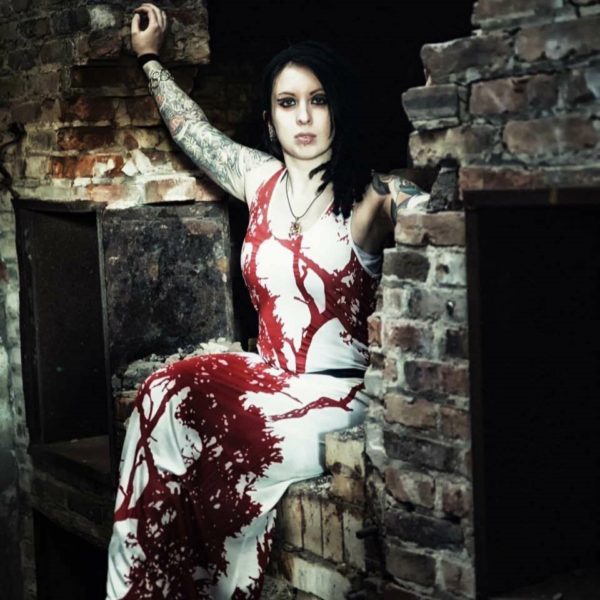 Her Projects:  Pollock
Her Instruments:  Bass guitar, back vocals
Lindsay has had a lifelong involvement in music.  She sang in the chorus as a kid and received her first bass guitar for her 13th birthday. She's inspired by the camaraderie in Buffalo's musical community: "I love seeing everyone support one another because it's something we're all in."