We had the opportunity to chat with some of the loudest music-making ladies in the Buffalo area for this ongoing series of mini-profiles. Here are their stories, in no particular order. Make sure you give them a listen!
Grace Stumberg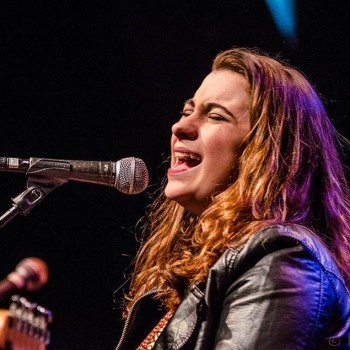 Her Projects:  Her solo acoustic singer/songwriter stuff, backup vocals for Joan Baez (who was recently nominated for the Rock & Roll Hall of Fame at the age of 76!)
Her Instruments:  Guitar primarily, but she can hold her own on the drums, bass, & trumpet.
Grace is inspired by the Buffalo community working non-stop to make our city a travel destination, but also a town that the people love so much that they don't leave.
She is proud to call the 716 her home. She is releasing her fourth album, which is "all acoustic and different than the previous rockin' vibe records I put out…a 'get a bottle of wine and get into yourself' album."  Her release party is 8 PM, Saturday, March 11 at Babeville's Ninth Ward.
Janna Willoughby-Lohr
Her Projects:  Bloodthirsty Vegans, MC Vendetta
Her Instruments: Trumpet, vocals, spittin' rhymes. She's been musical for 17 years.
Janna wishes that she was as brave as MC Vendetta when she's not on stage.  She's inspired by the people of Buffalo.  "There are so many amazingly talented artists and musicians here."
Erica Wolfling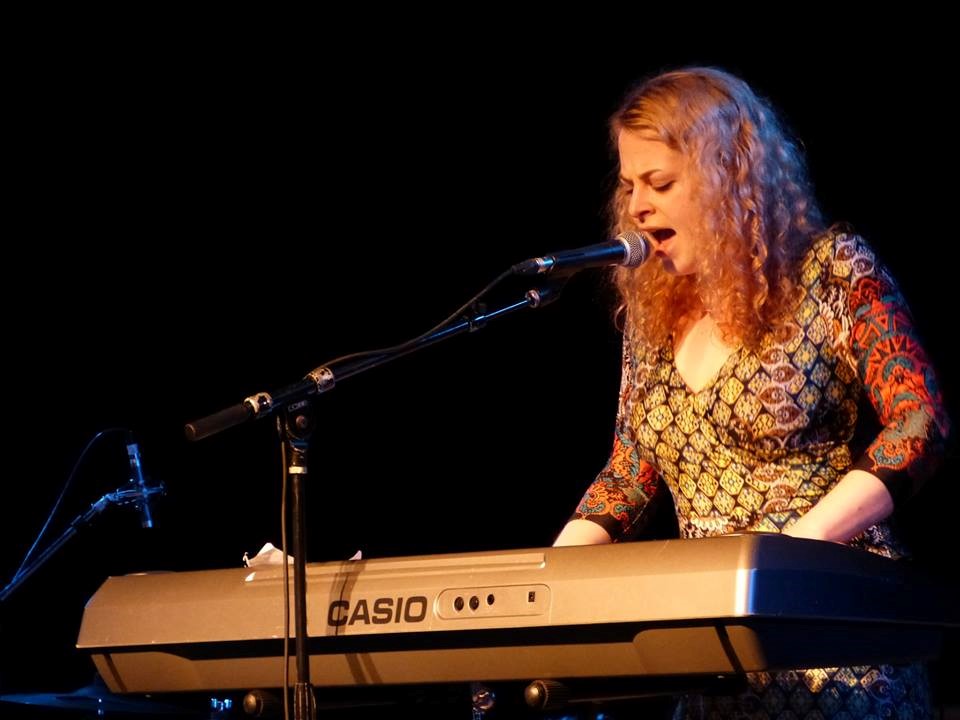 Her Projects:  The Ice Dragon.  Previously, she was involved in What The Beck, Radiator Fancy Flavor, & There's a Spider Over There.
Her Instruments:  Classically trained vocalist, to which she adds, "I've never been able to find a less pretentious way to say that. Maybe 'Vibrato Enthusiast?'" She also plays piano, guitar, clarinet and the egg shaker.  She refuses to play the tambourine, but she did jam out Greensleeves on the harp once in college.
Erica became really obsessed with the Happy Birthday song as a toddler and would sing it to traffic cones. Although, she believes she's been singing since she was in the womb.
I asked Erica for one secret or fun fact and this is what I got:  "I just unpacked my stuff after most of it sat in boxes for almost 4 years; I went to band camp; I'm Bipolar 1 (but I try not to let it define me); I get very enthusiastic about show tunes/musicals/movies with singing and synchronized dancing; I don't use hairspray as deodorant. Oh wait, how many secrets should I tell? I have a habit of oversharing, especially in front of a mic."
She is inspired by "Allentown, Taza, Nietzsche's, Gentrification, Infringement, Dreamland, Buffalo Police Department (oh did I write songs for them), Jealousy of other talented musicians and artists. I've had a bit of a writer's block lately but now that I've finally unpacked I don't have an excuse to procrastinate…just after I do these dishes."