In this very special edition of NOISEMAKERS, we profile Qween City's very own Shannon Dawn in her newest act, Shanzig, as well as Sherry D. Koehler, the baddest lady drummer in the 716.
Shannon Dawn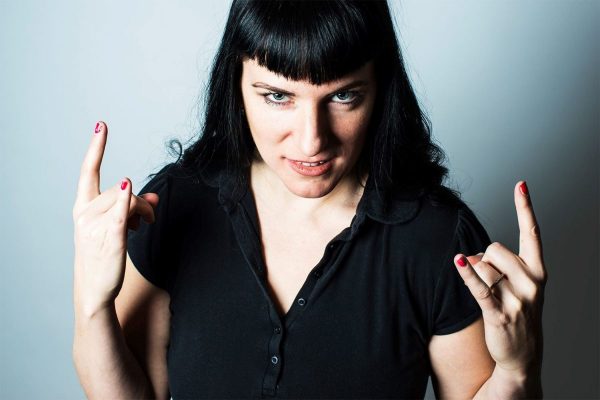 Shanzig is a Danzig tribute act, which is "more than a cover." This more theatrical act will be doing "10 hits off the first four," and "Yes, that includes 'Mother.'"
Shannon, or "Shanzig," is debuting her vocal skills for the first time. She's seen Danzig nine times and is a self-proclaimed "Danzig Apologist." She tells me, "People have their criticisms of the 'Zig, but hey! The man wrote 'Bullet!' Have some respect!" The act will also include "Jonny Krist" aka Jon Krol from Governess on guitar, "Eerie Rob" on bass is Eerie Rob from Governess (ex. Pink Tiger, superdestroyers), and "Joe Biscuits," a.k.a. Joe Peluso, from Soul Butchers playing drums.
Shannon says that she has been seriously thinking about this tribute act for at least two years. "Actually, it was probably April or May I started getting on the guys' radar. I've been 'that Misfits chick' for like, ever. People say, 'Oh, you must love Glenn Danzig,' and it's like, 'No. I don't love him. I want to be him.' Big difference."
Shannon has been going to shows since she was 13, sometimes with friends or boyfriends, but often on her own. "I basically see this as taking all my scene points, shoving 'em forward and going, "Guys, you gotta do this with me."
Shanzig is playing Mohawk Place's Halloween show this Saturday, Oct. 28.
Danzig canceled Artpark 9/12, and Governess was slated to open.
They practice in the Soul Butchers' space.
---
Sherry D. Koehler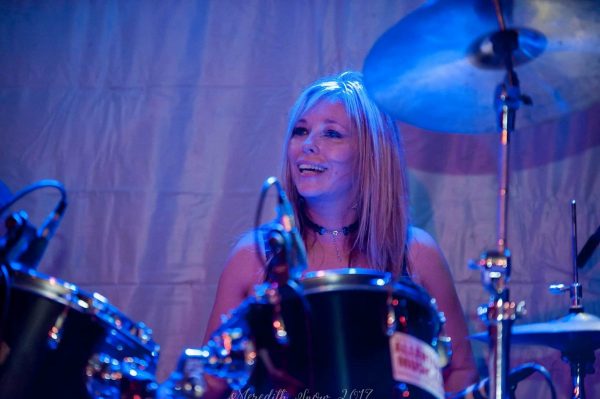 Sherry currently plays in two hybrid bands: "Mixing up and switching members to keep things fresh and fun." She was recently in Trashed Zeroes for the annual Sabbath event she runs at Nietzsche's, for Pawsitive for Heroes. She has also run Hawkapalooza at Mohawk Place to raise money for Crisis Services and Pawsitive for Heroes.
Sherry has been a drummer since she was a teenager, but took some time off to raise her daughter. She's back with a vengeance for round two. She enjoys playing metal, rock, and hard rock, but has a bit of big band influence in her style.
Sherry tells me: "The 716 music scene is inspiring due to the overwhelming amount of talent here. For all music genres, you see a lot of different aged musicians playing together; different backgrounds, everyone being so supportive of each other instead of competing. Many step up and donate their time at the drop of a hat to play charity events. Everyone spreads the word for each other's events and assists in filling club spots when there are cancellations. I don't think you'll find a scene like this anywhere else."