We had the opportunity to chat with some of the loudest music-making ladies in the Buffalo area for this ongoing series of mini-profiles. Here are their stories, in no particular order. Make sure you give them a listen!
AB.STYLES & BFLO LYDIA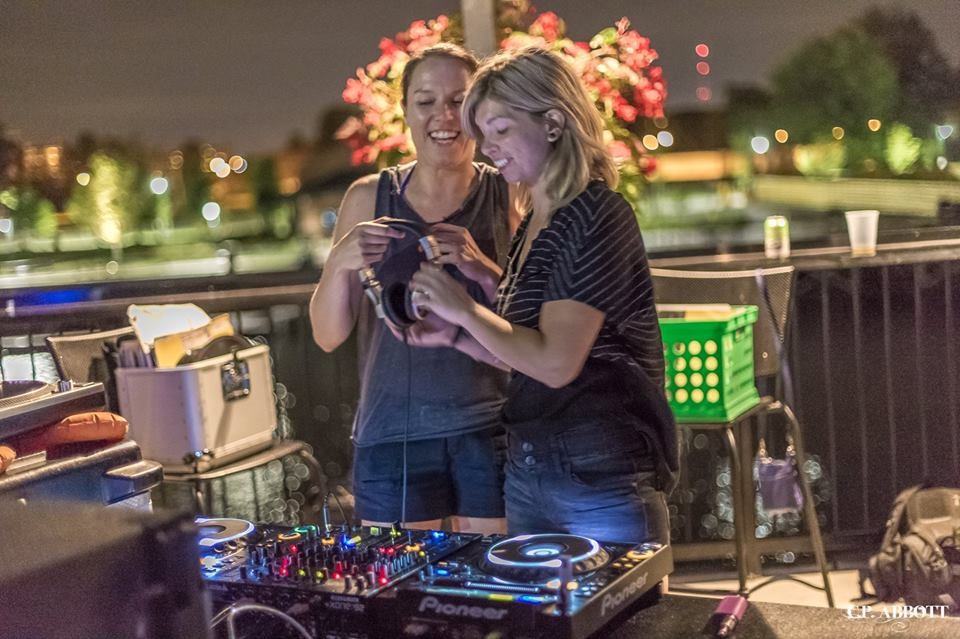 Ab.Styles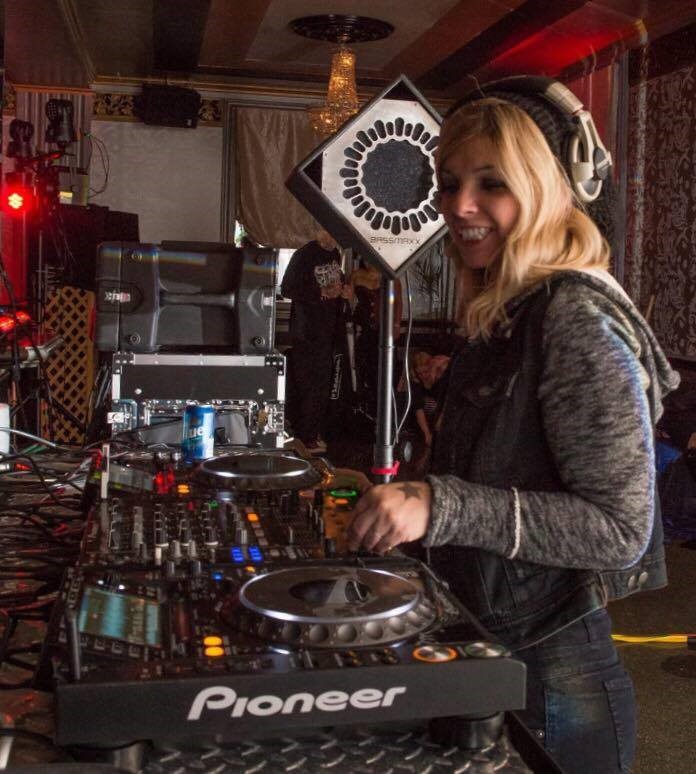 The Style: Back and forth from house, to techno, to trip hop, but lately "mostly trip hop…It's more of a down tempo sound, like a jazzy soulful melody with a hip hop beat"
The Projects: (A few years back) Misfit DJs: the main objective was to allow new DJs the opportunity to play out their sound and for the veteran DJs that don't get to play out much due to being parents or having careers the chance to jam out with old friends again.
Ab was also involved in a radio show for waxmuseumradio.net, where various DJs could broadcast their sound through the web.
Currently, she focuses on opportunities to play for various promoters, friends, and DJs.
Ab Styles has been DJing since 2004.  She says, "I always would want to take certain songs and put them together in my head, so naturally I decided to buy records. I would play and practice mixing them at friends' houses that had turntables."
Ab doesn't like playing big venues.  She says, "I would rather play music with a bunch of friends in a basement, small bar or patio than in a big room club. It's more intimate."
"Listening to music inspires me to mix music. Just going out to an event, or just listening to fellow Buffalo artists' mixes at home sparks my ambition."
Ab.Styles. Jazz Hands.- TripHop mix. 01/07/15 by Ab.Styles on #SoundCloud
Ab.Styles. Ugly Sweater Live Underground Buffalo 12.23.16 on #MixCloud
Bflo Lydia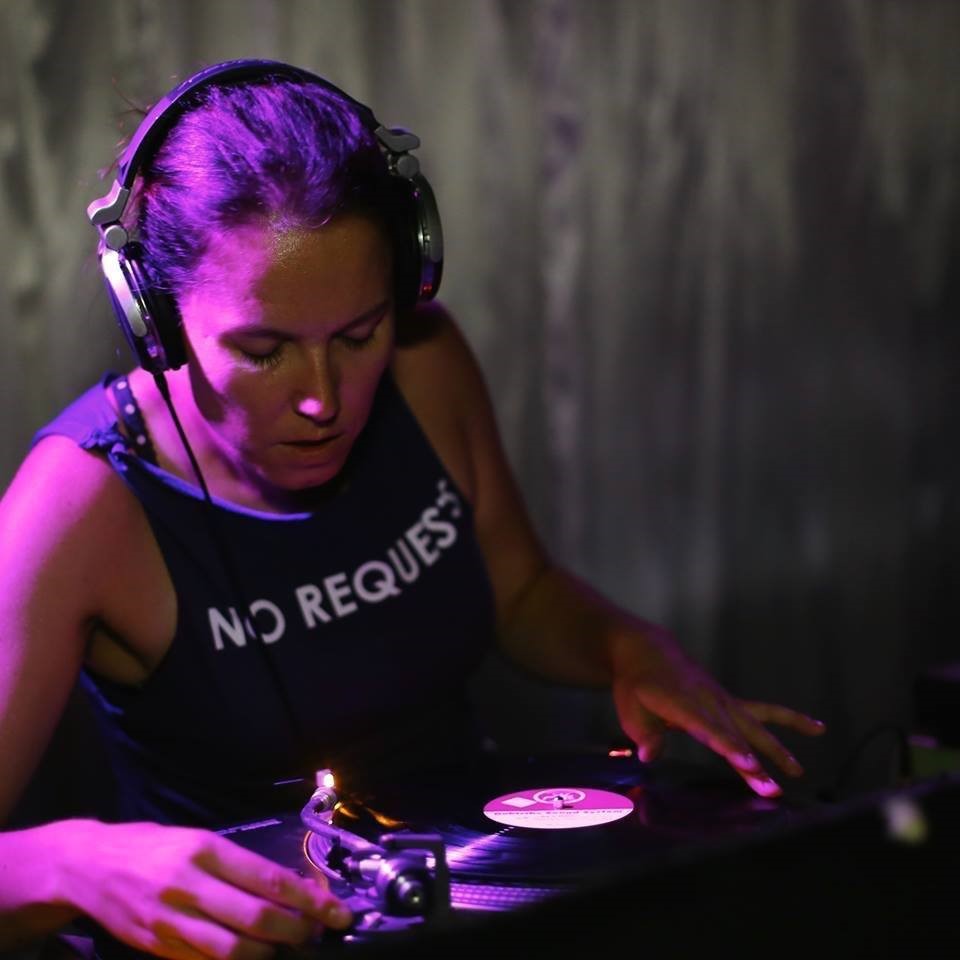 The DJ: Bflo Lydia, pronounced "Buffalo Lydia."  Lydia chose it because her first DJ name was "truly ridiculous and I feel like this had a more relevant but simple meaning." She goes on to say, "I'm thinking of changing how it's pronounced to "Bee-flow Lydia," because I could keep the same spelling but imply a more zen meaning… like, always focus on the flow of my sound."
The Style: "The music I play has a solid 4-4 beat, and it's very warm—it could have a lot of horns like trumpets and trombones, but also a smattering of electronic bleeps and bloops. If I play a community event during the day I might throw in some soul or hip hop, but in general I play old-school house, so that means it's not "electronica" or "EDM." If you like a beat, vocals, or bits of jazz, but don't mind the thumping, then you will be into what I play."
The Projects: Bflo Lydia has been relatively quiet lately due to settling into a new space, but she's hoping to get back into the groove soon. She took an Ableton class from Dot at Unspeakable Records out in LA and is planning on using that program to create some fresh new beats. Previously, Bflo Lydia started the monthly "Peace. Luv. House!" in 2011, performing solo and with DJ buddy Active8.  After retiring PLH, Bflo Lydia and PatSplit organized "Underground Get Down" for about 8 months, under the name Buffalo House Music Preservation Society.  Now that PatSplit has moved, she uses the BHMPS moniker to share house and techno events.
Bflo Lydia has had a long love-affair with DJing.  She started buying records in 1999 and moved back to Buffalo in 2001 where she worked in a coffee shop.  There, she met people in the rave scene and started to dip her toes in that. "I learned about the music and DJs from going to parties with those friends and I bought my first set of turntables from a DJ friend who moved away in 2002. I spent the next six years partying and teaching myself how to DJ using my vinyl. I started DJing parties in public spaces in 2008 and began throwing my own events in 2011."
While Bflo Lydia doesn't throw too many of her own events anymore due to not owning a venue, she still loves to DJ underground parties and community events.   "I love DJing the annual 'Chugs for Pugs' event in July every summer. It's hosted by the Buffalo Pug and Small Breed Rescue group."
Chugs for Pugs 4 Buffalo, NY July 23, 2016 on #SoundCloud
Chugs for Pugs is held dear to Lydia for more than the music: "I'm obsessed with pugs, the friendly companion dog that has a smooshed-in face, snorts, and has roots in China. I currently own two pugs, Frodo and Daisy, but they are my third and fourth pugs total. Sadly, Maggie Pug and Willis Pug passed away but they loved house music just as much as Frodo and Daisy do."
Lydia is inspired by the diversity and camaraderie in Buffalo's music scene: "It's an easy town to be a music fan because we appreciate creativity here and there's less snootiness than other places. It's not necessarily competitive here, but supportive." She adds: "Buffalo can also be a difficult place to live, so having music to inspire and fall back on helps keep a person going through life. If you don't love music (any style), then I'm very suspicious of you as a human!"
Underground Get Down #2 on #MixCloud