We had the opportunity to chat with some of the loudest music-making ladies in the Buffalo area for this ongoing series of mini-profiles. Here are their stories, in no particular order. Make sure you give them a listen!
Tokyo Knuckles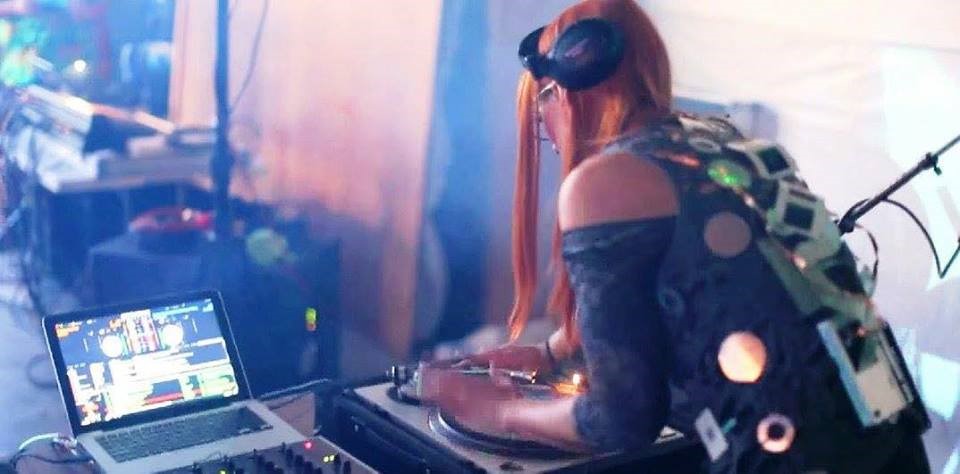 Her Style:  Steppy, new-skool raga jungle with plenty of vocals and bright melodies
Her Projects: Misfit DJ, Rinse 716 Crew. Also affiliated with Buffalo Drum N Bass
Tokyo Knuckles informs me that she has "an interstellar sister from another mister, Galactic Garbage, although somehow the two have mysteriously never been spotted in the same place at the same time…" G.G. "serves up a special brand of hot space refuse on the decks: ghetto funk, breaks, and glitch funk," and has opened for local jamtronica ensemble, Space Junk, at several locales. "If you like galaxy-class funky trash, there's no harm in asking…she might just crash-land at a location near you."
T.K. has been involved in the local Jungle/DNB scene for over 15 years, but has been actively DJing for the past three. She counts herself "lucky to have been mentored in her Junglist education by veterans of the WNY scene." She's "a longtime fan of jump-up, and later discovered new-skool ragga." She has spun at a plethora of local events and venues between Buffalo and Roc City, including but not limited to the Dnipro Ukrainian Cultural Center alongside Dark Tantrums and Conscious Pilot, at the Gypsy Parlor with Joe Nice and 6Blocc, the Witches Ball at the Hotel Lafayette, and Broadway Joe's for Dark Waves Entertainment.  Online, you can find her on Criminal Sounds show on waxmuseumradio.net. She has also been a rotating resident for Buffalo Drum N Bass's "PRESSURE" series. This is merely a snippet of the projects she's worked on. You can check out the full list here.
Tokyo Knuckles is inspired by some very talented local DJs, namely Ab.Styles and Bflo Lydia, who you may remember from a previous edition of Noisemakers.
Space Cubs (Suzanne Lee Bonifacio)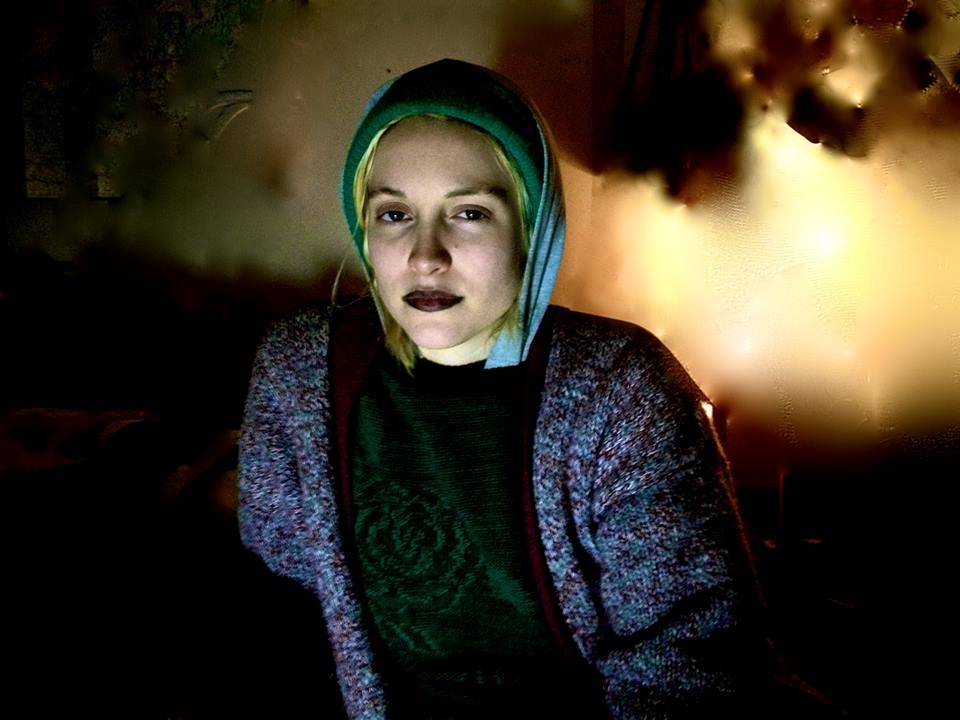 Her Style: "Dark self-exposure using electronics and cut up vocals"
Her Projects:  Space Cubs, a band with producer Shawn Lewis, Adam Pressley (guitar/visuals), & Gabe Wells (percussion)
Space Cubs tells me, "I wouldn't describe myself as a DJ really…I do more production and studio work for my own stuff. I dabble a lot 'til I find what sounds right to me." She bought her first interface about 10 years ago when she started college, but didn't do much with it for a few years due to depression and not having confidence in what she was doing. While she had been singing in bands since she was 14 or 15, she tells me, "I really wanted to be able to create my own world with music." Chromakid was formed with two other women, creating "electronic stuff with ableton live, synth, and percussion." Space Cubs came later "as an attempt to dig into production and be alone with music."
To her, music helps her move forward. "I feel like when I express some of the dark parts of myself and the things I struggle with, it helps shed light on the situation and I can sort of cope with it or move on from it more fully. I try not to think too much when I make songs. Thinking ruins the authenticity of the moment."
Suzanne wrote most of her first album in a 3-month span while house sitting in middle-of-nowhere North Carolina. "I've lived in six different cities…since 2011, but making music in Buffalo again is a wonderful feeling. There is so much community here and it is quite wonderful to have so many supportive people around." The region "ultimately inspired" her music: "The isolation of certain parts of this city during the winter, especially, has always intrigued me. It's a feeling that is so familiar and nostalgic now, it's almost comforting."