Qween City is thrilled to be highlighting the city & region's myriad artisan makers this holiday season. If you would like to be highlighted in the Craftiste directory, please shoot an email to [email protected].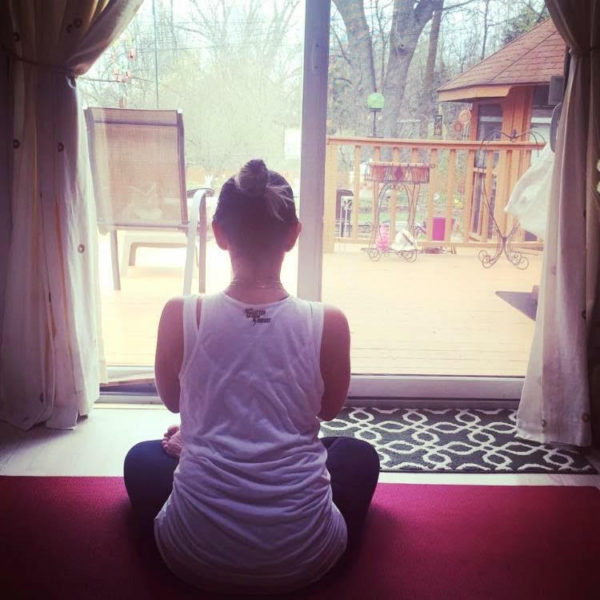 How long have you been an artisan & business owner in Buffalo?
Cosmic Lotus Jewelry & Aromatherapy started in the spring of 2014 after the completion of my 200-hour Vinyasa Yoga certification in California at the end of 2013. The yoga certification, along with my Reiki and crystal healing training, inspired me to start a jewelry line that incorporated these natural healing properties and principles.
Where are you located in the city / region?
I live in the Cheektowaga/Williamsville area and sell my jewelry throughout the region at the stores listed below; in addition, I also have several out-of-town retailers in Plattsburgh, NY, Baltimore, MD, Erie, PA, and more.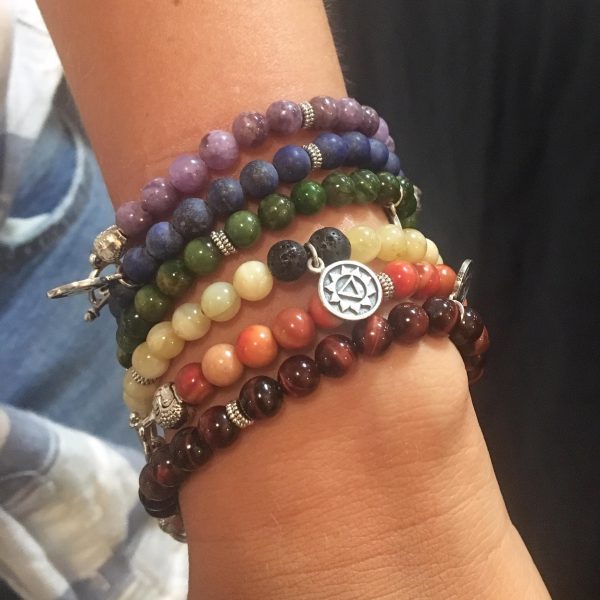 Do you have a physical storefront? If so, what is the address?
No physical storefront – sales are done online, in person or through my retailers – Beulah's General Store in East Aurora, Village Designs in East Amherst, Inspiration Point on Elmwood, Feel Rite Delaware/Transit Rd./NF Blvd., The Nailbar and Beauty Lounge in Lancaster, and Himalayan Institute on Delaware to name a few.
Have you operated elsewhere?
I travel all over the country working with retailers and selling my jewelry and aromatherapy at holistic and metaphysical events.
Please describe your work / product; if applicable, please include your artist / personal statement or mission.
Cosmic Lotus Jewelry is the physical result of my spiritual growth through yoga, Reiki and crystal healing. Each piece of Cosmic Lotus jewelry is handmade with semi-precious and natural gemstones and most are one of a kind. There is also a full line of lava stone aromatherapy jewelry (paired with Cosmic Lotus essential oil blends) along with gemstone-infused bath/body products and yoga apparel.
I think the items I make are unique because I'm selecting specific gemstones, colors, and properties using my background in yoga, Reiki and crystal healing and eventually matching those things up to a person who needs that particular combination. I'm a firm believer that every piece I create is meant for someone and will eventually find its home.
The gems themselves are not only naturally beautiful but they also help people learn about and incorporate alternative healing into their lives.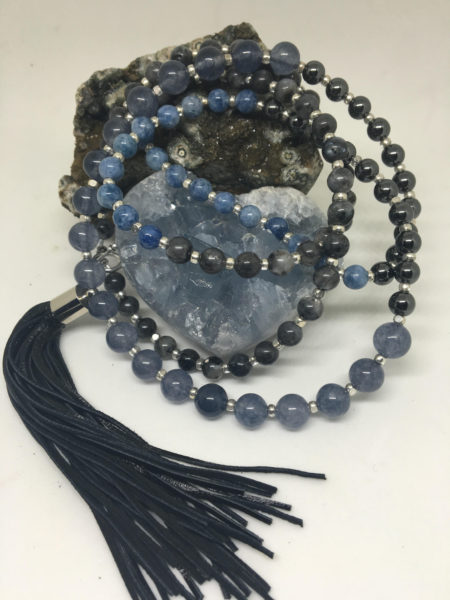 Who are some of your favorite artisans / makers in the region?
Everyday Earthware, Mahina, Elle Pea Tee, The Angel Painter, At 60 Jewelry Designs, Beeyond Honey and Blessings by Nature to name a few!
Where will you be representing your wares this holiday season?
Buffalo Women's Gifts – 11/25
Park School – 12/2
Flying Bison Annual Holiday Market – 12/9
My local retailers have all restocked for the holidays.
In addition, I'll also be running a Black Friday sale online through my personal Facebook page (Nikki Benatovich) on 11/27 from 8 am – 6 pm.
If there's anything else you'd like to include, please feel free to do so below!
2017 has been an amazing year for Cosmic Lotus!
One of my proudest accomplishments is my mala-making project which began on 1/1/17. Malas are traditional Buddhist prayer necklaces that are often used for meditation and repetition of a mantra; each mala has 108 beads, therefore I chose to create 108 malas throughout the course of the year. The project will be completed next month at which time close to 12,000 gemstone beads will have been used to create all 108 malas!
I have lots of new and exciting things planned for 2018 as well so make sure to stay tuned!
Contact:
Etsy – www.etsy.com/cosmiclotusjewelry
IG / FB – @cosmiclotusjewelry & https://www.facebook.com/cosmiclotusjewelry/