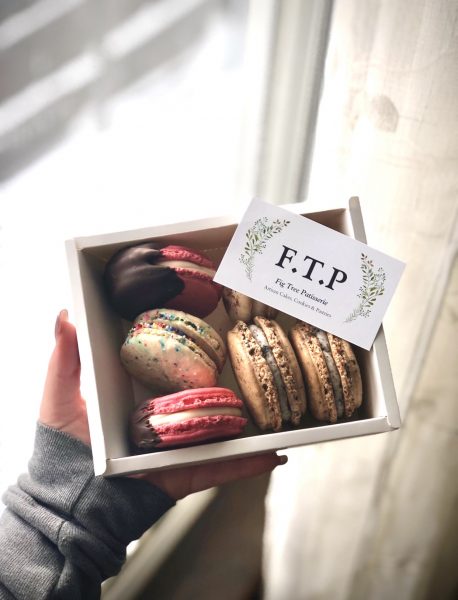 Artist Bio
Fig Tree Patisserie specializes in macarons and custom specialty cakes, but also has ties in Schultz's Sicilian roots. After amassing a steady and loyal customer base, Schultz sought out a starter-space to expand her reach and widen her ties to the Buffalo community. Schultz graduated from Niagara Falls Culinary Institute in 2017 and has a history of working with small locally and women-owned businesses.
The name is inspired by Schultz's love for French pastry, her grandparents love for baking and their homegrown fig trees.
---
How long have you been an artisan? How did your particular skillset develop over time?
I started as a home baker at 16, then I went to college for law. That journey wasn't for me, so I went to school for baking and pastry and I've been in bloom since then.
---
Please describe your work / product.
Our mission is to bring our customers the most unique and exceptionally delectable pastry in Buffalo. We strive to empower women in our community while simultaneously creating a refined menu that can be enjoyed by all.
---
Who are some of your favorite artisans / makers in the region? Who amongst your peers inspires your work?
Her Sanctuary/Her Story is/will always be my biggest inspiration. They have always built women in business up and they've taught me compassion, kindness, understanding and empowerment.
---
How long have you been a business owner in WNY?
2 years
---
How long have you been a part of Buffalo Women's Gifts?
My first year!!!
---
Where can people see / purchase your work year-round?
Find us at our bakery in Kenmore! 3062 Delaware Ave, Kenmore NY 14217.