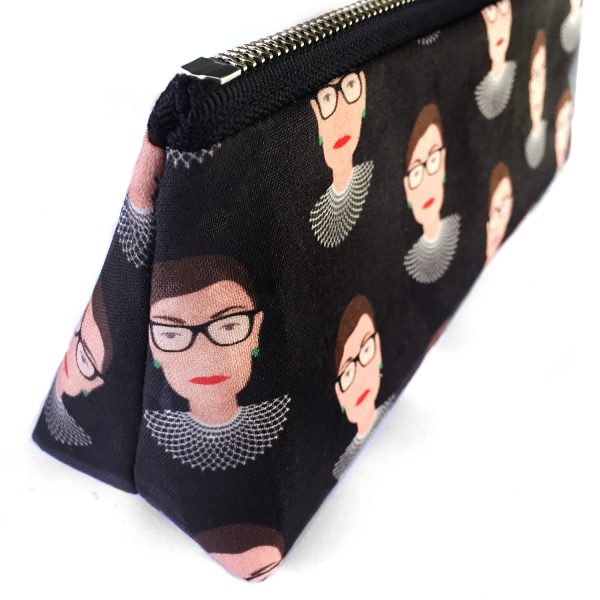 How long have you been an artisan? How did your particular skillset develop over time? 
I started sewing because of my mom. She is extremely creative and always pursuing new "maker" skills. When I was a kid and wanted new doll clothes, there was only one solution: learn to make them. She started me off sewing on paper (tracing my name on paper with stitches from the sewing machine). Once I had a grasp of that, I was off to the races!
Sewing has been one of many creative pursuits in my life, but I returned to it full-force in 2012. That's when I discovered a cache of hand screen-printed fabric panels in the musty basement of an estate sale, at the home of a Buffalo artist. I couldn't bear to see her work end up in a landfill, so I bought the fabric, cleaned it up, and set about using it to sew some bags. They took off on social media—and my business blossomed from there.
In addition to running Speakeasy Works, I have the incredible pleasure of working for Stitch Buffalo—a textile arts center for refugee women on Buffalo's West Side. Working with these incredible artists from around the world (and the equally creative volunteers) is a daily blast of inspiration that truly fuels my work!
---
Please describe your work / product.
I design and sew a wide variety of home and personal accessories. Virtually all of my products are made using at least some (and frequently all) upcycled materials. Working as much as possible with rescued materials allows me to engage with my supplies in a special way—one that I think has profoundly enhanced my creativity and my product line. I also approach my work as a progressive-minded, nerdy woman who loves science and books. I love creating functional art that enriches everyday life and activities with meaning and humor. I also love bold colors and strong messages that empower women and girls to be their smartest, boldest, quirkiest selves.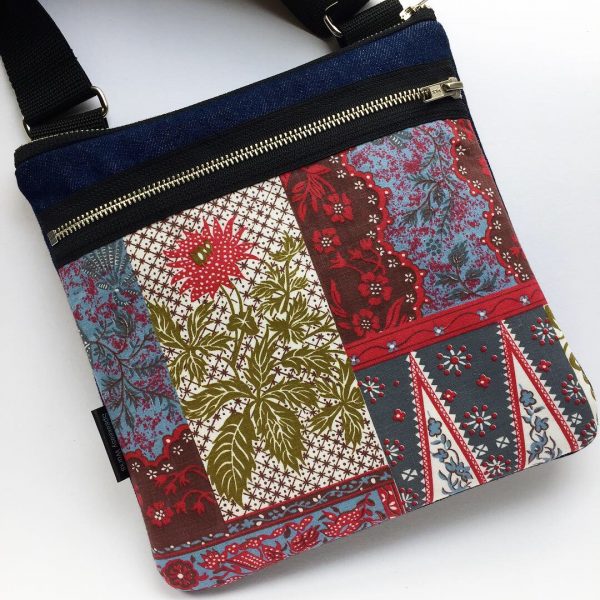 ---
Who are some of your favorite artisans / makers in the region? Who amongst your peers inspires your work?
Tanya Zabinski's artwork on the Planet Love t-shirts and in her new book "Peace, Love, Action!" is a real inspiration. Jessica Gadra is another illustrator who takes my breath away with her inventive retellings of myths and fairy tales—from a woman-empowering perspective. Esther at Lumpy Buttons creates whimsical designs that always make me smile. I'm also a huge fan of Donna Sturges Enamels, which make up most of my jewelry collection.
---
How long have you been a business owner in WNY?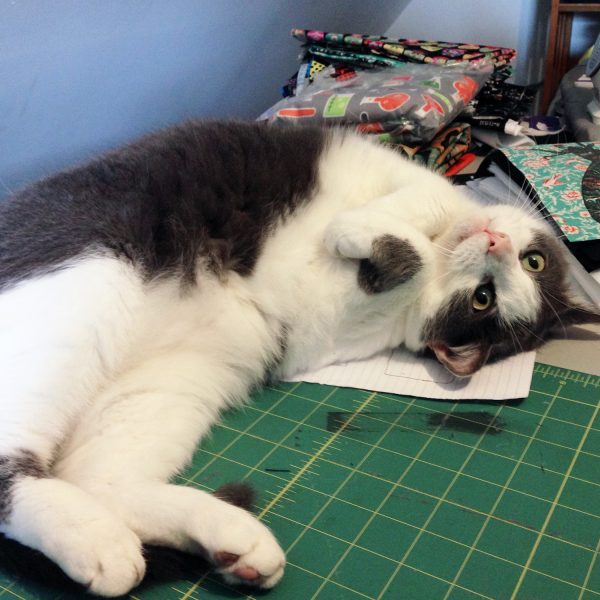 I started Speakeasy Works seven years ago, but I worked as a freelance graphic designer, photographer, and writer before that.
---
How long have you been a part of Buffalo Women's Gifts?
This will be my third year vending (and I was a regular shopper at the show for many years before that!).
---
Where can people see / purchase your work year-round?
My work is available year-round on Etsy, as well as at local shops including Thin Ice (Elmwood Avenue, Buffalo), Wild Things (Lexington Avenue, Buffalo), and Nickel City Designs (Buffalo Street, Hamburg).
---
Where else will you be representing your wares this holiday season?
Saturday, November 23, 10 am – 3 pm
Saturday, December 21, 10 am – 3 pm
346 Connecticut St. / Normal Street Entrance, Buffalo, New York 14213
Saturday, December 7, 11 am – 5 pm
Karpeles Manuscript Library, 453 Porter Avenue, Buffalo, New York 14201
Friday, December 13 (4 pm – 8 pm) and Saturday, December 14 (11 am – 5 pm)
WNYBAC Last Minute Panic Holiday Marketplace
Western New York Book Arts Center
468 Washington Street, Buffalo, New York 14203
---
Social Media