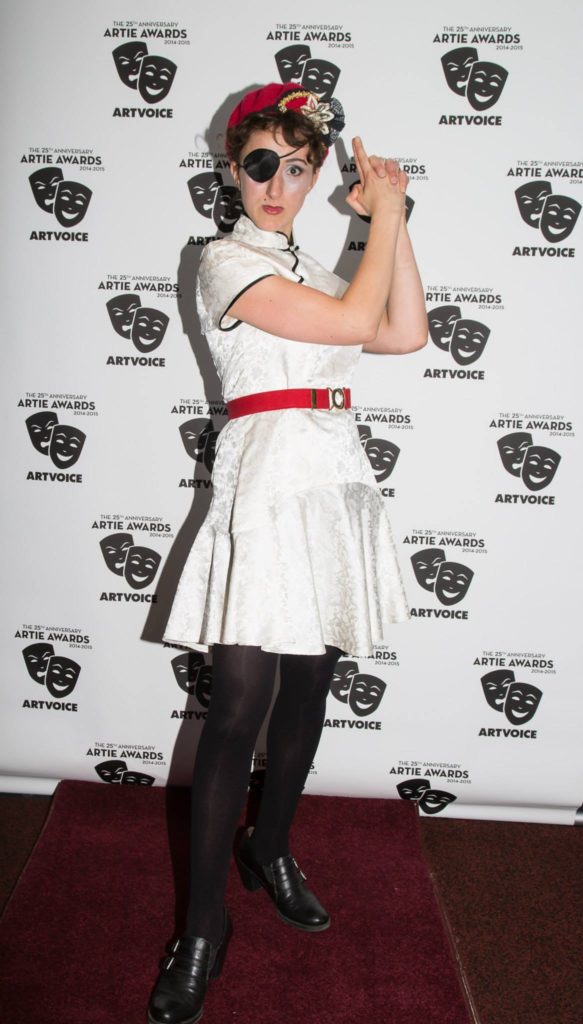 Not enough kids signed up for chorus camp that year of fourth grade, so Marisa got stuck in the local community college's theater camp instead.
"And how lucky a lack of children's chorus nerds! After one week of singing 'Food Glorious Food' twenty thousand times, I was hooked on the stage," Marisa Caruso, the 25-year-old actress / improviser / comedian / stage manager said, the happy accident soon to be her guide into the world of theater.
---
Directly following this experience, Marisa was auditioning for every school play and musical, continuing theater camp, and taking piano and voice lessons, eventually auditioning for college acting programs, she said. She landed in Fredonia, which is where she discovered improv comedy. "That became my main performance outlet throughout the program. That's when I came to think of comedy as a focus and a career possibility," she said. Soaking in her newfound discipline, Marisa ventured to the improv mecca of the world – Chicago – for a summer improv intensive at the legendary iO Theater.
And how lucky a lack of children's chorus nerds!
"I intended on moving there until I settled into Buffalo after graduation and found a wealth of work and performance opportunities here," she said.
---
And work she does. Just this year she stage-managed the Torn Space Theater production The Shipment; played the singer's "striking and wildly funny" wife in the farce Lend Me A Tenor at Lancaster Opera House; joined the ensemble cast of a new musical about the life of Tiny Tim; and worked on Torn Space's inaugural Response Festival at Silo City. Currently she's at work stage-managing Rhapsody, a live production that utilizes virtual reality, and can be seen regularly around the underground comedy scene working with her improv partner Sean Marciniak on all manner of goofs at various times. "My homebase had become Torn Space Theater since assuming a position on their development team, but I still get to perform in between their work when the schedule works out," she said.
When asked to characterize her type of performance work, Marisa said, "I specialize in character roles, the quirky, offbeat characters that are not your typical ingénue or hero." Proving it, she mentioned one of her favorite recent performances: the title character of Buffalo Laboratory Theatre's
Sylvia
. "Sylvia is a great character — she is a dog. The best two hours of a day are the ones you spend pretending you're a dog," Marisa said. On the production side of things, Marisa recalled Torn Space's "Burden," a site-specific performance at Silo City this past summer that featured a blend of installation and performance pieces. "We brought audiences onto a 100-year-old luxury ferry for part of the performance; what could be neater than that?" she said.
---
While home may offer comfort and a support network, it is often imperative for performers to move to larger markets in order to pursue more and more sustainable work. When asked if she thought she could fully pursue performance and acting in Buffalo, Marisa was tender but realistic.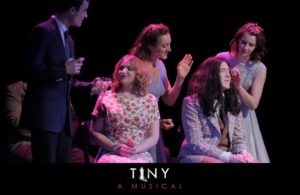 "There are countless opportunities to be had in Buffalo, but the paycheck doesn't always match the busy schedule and I don't yet know if I'll be here permanently," she said. "I would like to check out other arts communities, and travel with my work, if possible, before settling in Buffalo or anywhere else. I think every community is richer with its inhabitants' diversified experiences, so Buffalo would be better off with a more educated and connected Marisa," she continued.
Success for an actor doesn't always just mean fame in the typical sense of the word. Speaking to this point, Marisa offered a few words about success, from her perspective: "Success for me is being able to help create new works of performance that are of a high quality and challenge the minds that shape society and our increasingly interdependent economy. I want to take part in projects that matter and facilitate change, because the path our culture is currently following is too scary to let ride out," she said.
Watch for Marisa on this season's stages: Frankenstein, Road Less Traveled Theater (January 2017), and Hay Fever, Irish Classical Theatre (June 2017).
Photos provided