Qween City is thrilled to be highlighting the city & region's myriad artisan makers this holiday season. If you would like to be highlighted in the Craftiste directory, please shoot an email to [email protected].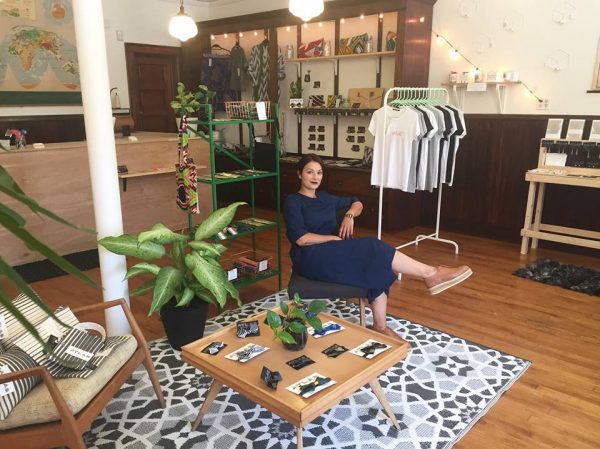 How long have you been an artisan & business owner in Buffalo?
3 months
Where are you located in the city / region?
Black Rock
Do you have a physical storefront? If so, what is the address?
Yes, 464 amherst st, Buffalo, NY 14207
Have you operated elsewhere?
Yes, I just moved from Paris, France
Please describe your work / product; if applicable, please include your artist / personal statement or mission.
To properly introduce myself, I am Laetitia Desroches – a French ex-Parisian single mom – a graphic/interior designer – who is now embarking in the entrepreneurial journey of owning my own business in Black Rock – Buffalo, NY.
My business is a concept store of items handmade by myself and other artisans from different materials from around the world to spread knowledge of our surroundings which we tend to forget.
Atlas Concept Store is to remind my customers about the beauty of our world – to teach about cultures by bringing unique high quality items to represent everyone's personalities – such as bow ties, tote bags, hand-embroidered t-shirts, toiletry bags, and pillows – always keeping in mind traveling!
Buying from ATLAS, will teach you something new about a fabric, about a country, about a word, about a pattern – my mission is to spread knowledge and plant the seed that there is so much out there!
Who are some of your favorite artisans / makers in the region?
So far, from what I have seen, Speakeasy Works, Cdesigns, Peg Hardware, Type and Resolution, and I can't wait for the list to grow.
Where will you be representing your wares this holiday season?
Holiday Open Studios and Galleries and Last Minute Panic Sale.
Contact:
Insta: @atlasconceptstorebuffalo
Facebook: @atlasbuffalo
Website: www.atlasconceptstore.com