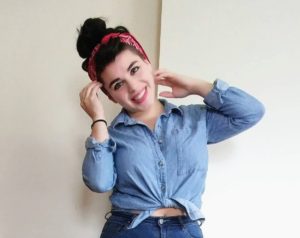 Kelsey Claire Hagen flitted around the room as people filed in, embracing friends and greeting audience members. The 24-year-old from Rochester, N.Y., was getting ready to co-host a standing-room-only comedy show at the newly opened BT&C Gallery on Niagara Street last month. The buzz in the space was palpable as the community greeted one another, grabbed a cup of wine, and found a seat or wall space to prop up for the next couple hours.
---
That show was the second installment of the cheekily named "Don't Grab My Pussy," a comedy variety show that debuted in Rochester, December 2016. "When it started I was just going to produce a show, and then Donald Trump said that he grabs women by the pussy," Kelsey deadpans. At the time of the show's planning stages, Kelsey was under the impression that Hillary Clinton was going to win the U.S. presidency.
"I kind of just thought [the show] would be a little bit of a protest [against Trump], but then he won, and I announced the show the day after the election," she said.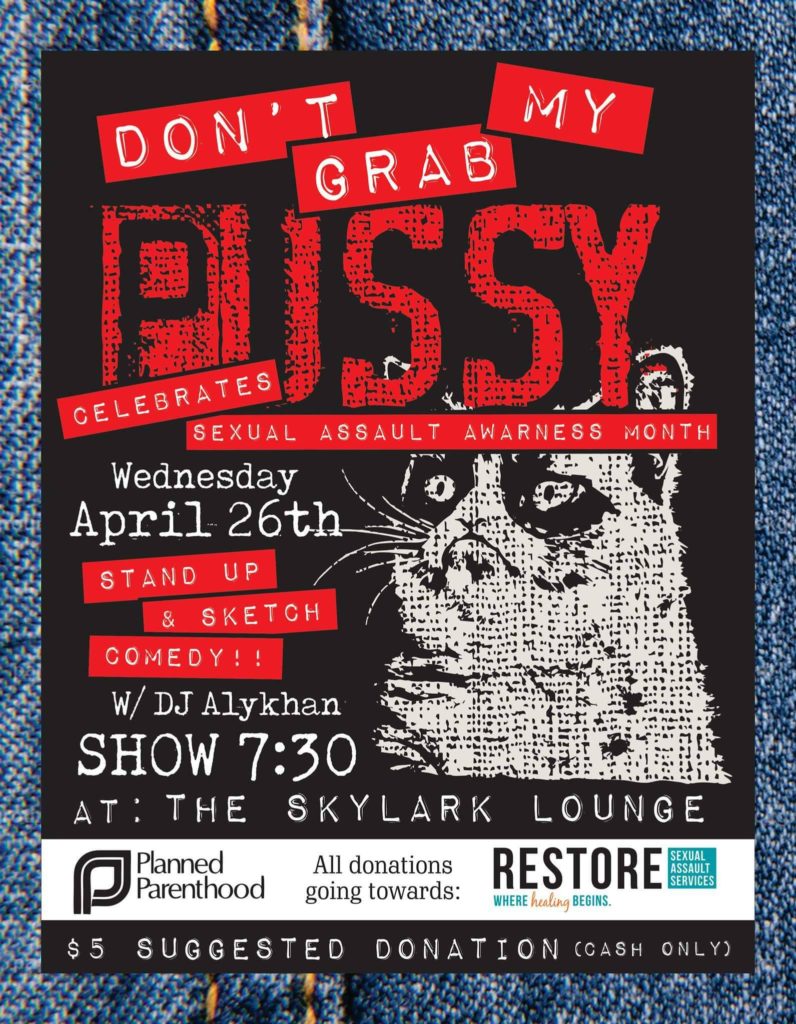 "I think people were really upset; they really felt it, you know? In comedy people are always talking about these subjective things, about what you can and cannot say, but objectively, you can't harass people, you can't grab people by their genitalia."
The first show was a fundraiser for RESTORE Sexual Assault Services, a part of Planned Parenthood in Rochester, N.Y.
"It blew up. We had a thousand people on Facebook that were interested, we sold out the show, people started asking me if they could be on it…People were really excited about it. We ended up raising $3,300 for RESTORE," Kelsey said.
Of course, even with all the interest the show generated almost immediately, and a sold out audience packed into the Skylark Lounge, there was an undercurrent of blow-back from the anonymous folks of the Internet – a thread on Reddit mocking the event, a news story comment section decrying the efforts of feminists.
"Some people were upset, but for the most part, the people that I wanted to be at the show were excited about it. If anybody was rude about it, I just was like, 'Well then don't fucking come, I don't care.'"
---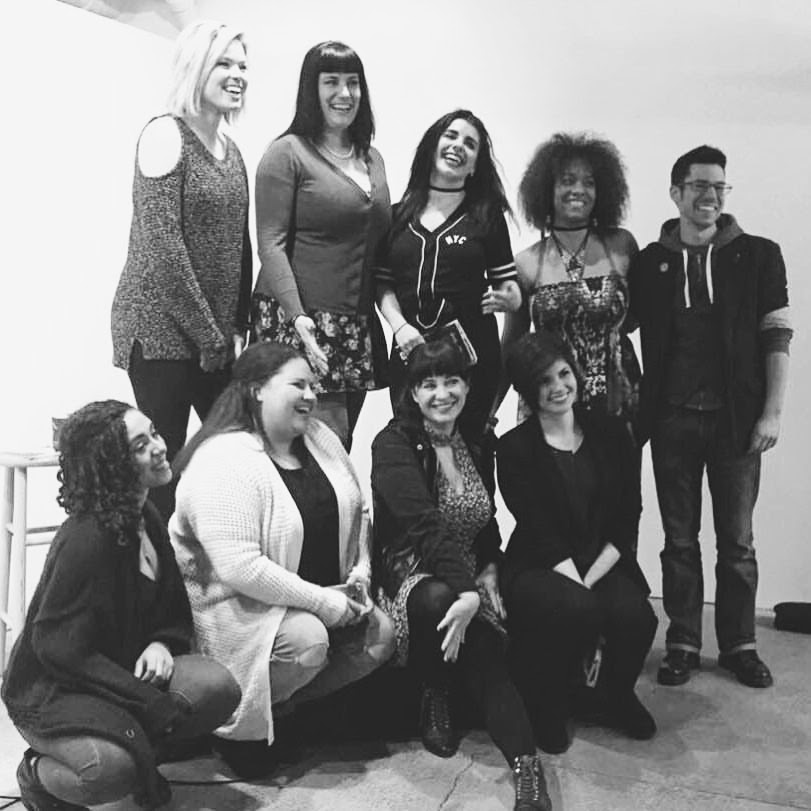 Riding the high of that outpouring of support and laughter, Kelsey teamed up with Shannon Dawn, one of DGMP's performers [disclosure: Shannon is also a staff member of QC], to bring the show to Buffalo this past March. "It went so well I wanted to do it again," Kelsey said. The show featured poetry by Sabine Bradley and Bianca McGraw, music by Dallas Greene, and comedy from Buffalo-based comedians Allie Brady, BC Garvey, Nora Hurley, Liz Reaves, and Nicky Spin, and raised more than $1400 for Crisis Services.
Kelsey is hoping to set up other factions of DGMP throughout the region and even country. "If people want to help me set up a show in their city, I'll do it," she said. Her only stipulations are that the talent comes from the region where the show is being produced, and that 100 percent of the proceeds are donated to a sexual assault services organization in the area.
---
…but objectively, you can't harass people, you can't grab people by their genitalia.
Activism and women's rights hadn't necessarily always been the actor and improvisor's raison d'etre. "I was pretty blasé before. I didn't really understand how prevalent it was," Kelsey said. "I think once Donald Trump said that we were all like, 'Oh, shit,' like, we've all had this experience."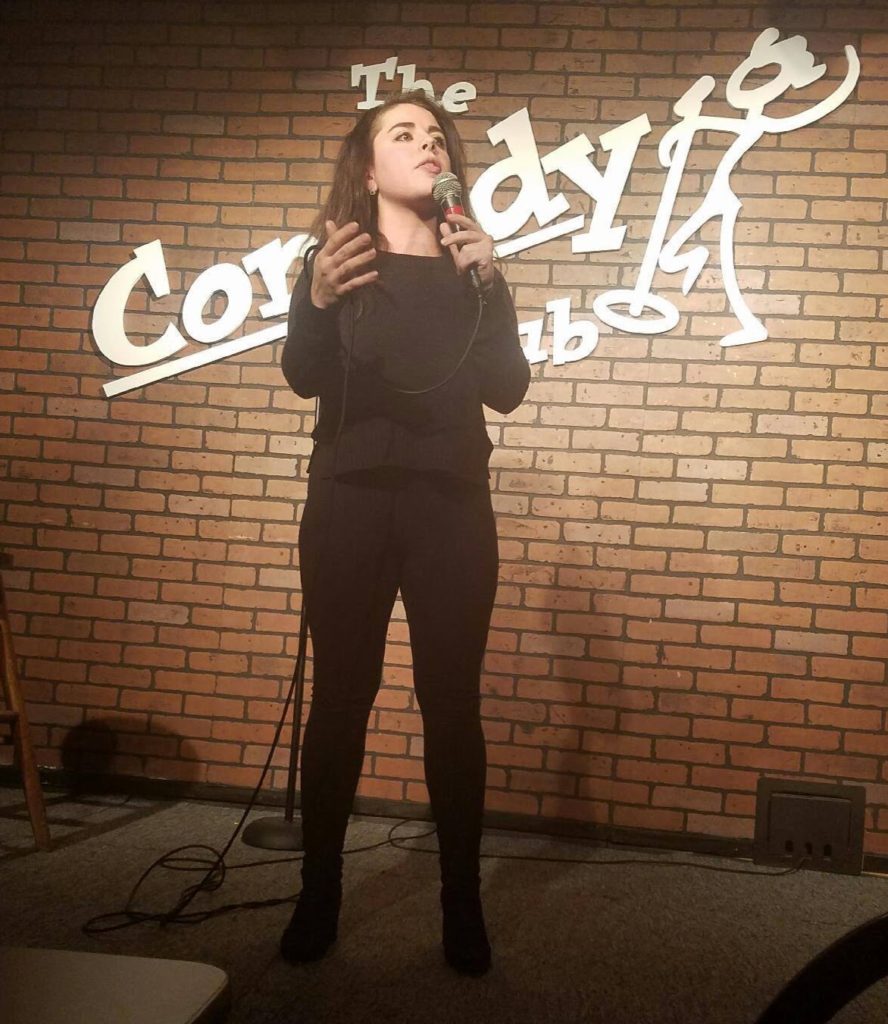 Although she doesn't like to go into detail, Kelsey has her own history with sexual assault. "I don't want that to be the focal point of the show or anything, but I know how hard it is to be in that situation and not have people believe you," she said.
A few months before conceiving DGMP, Kelsey felt her strength returning to her. "I was in a better place and I was like, 'Maybe I can help people,'" she said. That was when she first started volunteering at RESTORE.
"People can call me and just talk about something that happened, or ask for advice, or ask how to get tested," she said. She's even gone to the hospital to sit with victims of sexual assault while they go through the procedure of a rape kit or need help understanding the next steps they must take.
"Nobody's actions are greater than somebody else's. All of our actions collectively make up the zeitgeist of our generation, and if you're not doing everything in your power to change that, then you're kind of just setting us back, I feel." Kelsey hesitates: "Maybe that's too harsh. Also live your life, I don't know," she laughs.
The third installment of Don't Grab My Pussy takes place TONIGHT at 7:30 p.m. at the Skylark Lounge, 40 S. Union St., Rochester. The evening will celebrate the 18th year of Denim Day, a campaign by Peace Over Violence to honor Sexual Violence Awareness Month.
Photos provided