Qween City is thrilled to be highlighting the city & region's myriad artisan makers this holiday season. If you would like to be highlighted in the Craftiste directory, please shoot an email to [email protected].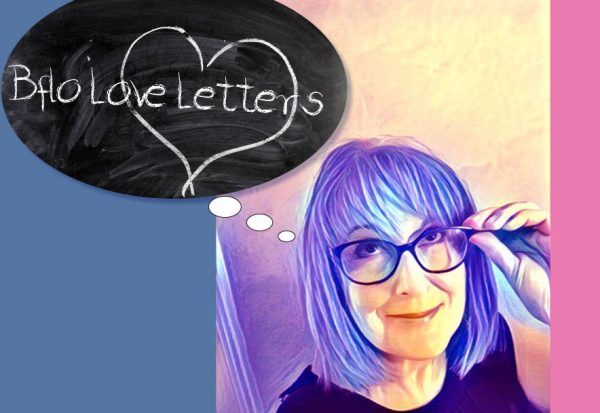 How long have you been an artisan & business owner in Buffalo?
I started my branding and graphic design business – White Rabbit Design – in 1989.  I adored "Alice in Wonderland" as a child; I was fascinated with the wordplay and images, so the name was a natural. It wasn't until 2015 that I created "Buffalo Gals," which is a line of Buffalo-themed prints and notecards. I have a B.S. in graphic design from SUNY Buffalo State but, my background is in fine arts and illustration and I'd always hoped to go back to those roots, so my "Buffalo Gals" designs fulfill that personal creativity.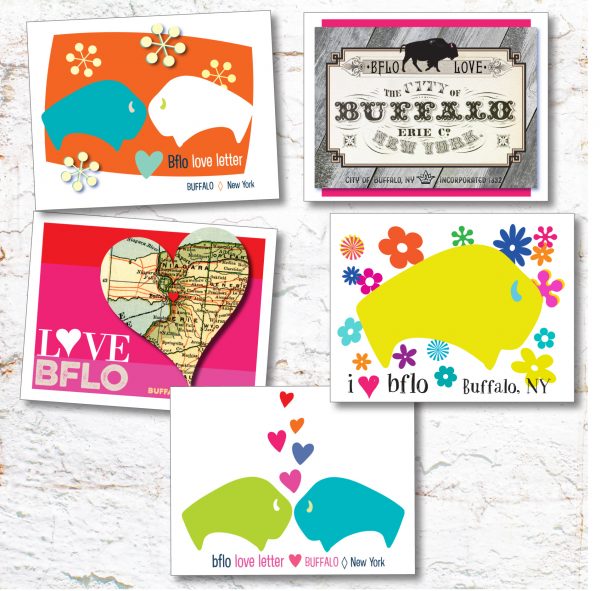 Where are you located in the city / region?
I'm located in Snyder.
Do you have a physical storefront? If so, what is the address?
No, I don't have a brick and mortar storefront.  But people always ask "What's new?" so I say I have a pop-up store in my purse (because I usually have samples of my "Buffalo Gals" notecards with me!).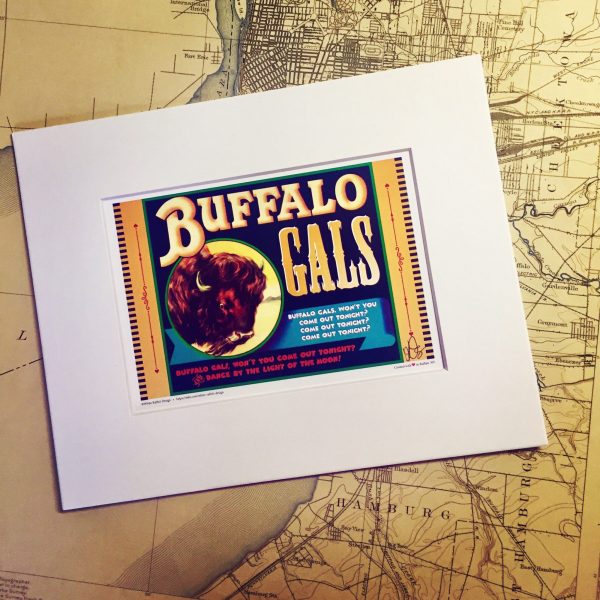 Have you operated elsewhere?
I'm a native Western New Yorker and this is where I live, work, and play.
Please describe your work / product; if applicable, please include your artist / personal statement or mission.
My digital designs are a mix of contemporary and vintage that pay homage to the Queen City's past and capture the excitement of Buffalo's future. I combine vivid colors and funky typefaces with items like old maps and botanical charts to create "Buffalo Gals" prints and notecards. The "Queen City" set of notecards reflects some of Buffalo's nicknames – City of Good Neighbors, Home of the Chicken Wing, City of No Illusions, Queen City, and Nickel City.  I channeled the annual Garden Walk Buffalo into the "Bufflower" series with buffalos, patterns, and whimsical flowers.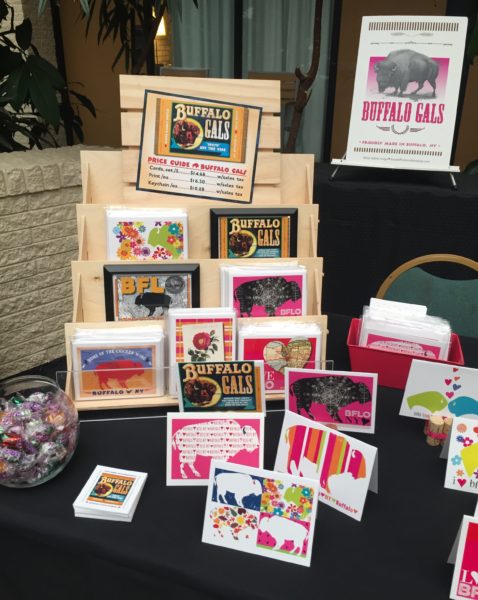 EDUCATE.  AGITATE.  CREATE.
EDUCATE.  For me, design thinking is really an approach to problem-solving. In my work as a graphic designer I dig down deep with a client to find their motivation. I've found that most small business owners are fulfilling a dream and my role is to help them succeed.
AGITATE.  I want to agitate new feelings in viewers; bring up concepts that disrupt; strive beyond imagination. Every day I wake up intensely curious about what's going on around me and I try to display that in my works.
CREATE.  I'm inspired by what I see and hear around me; it could be a tattered sign on a derelict building downtown or flowers a child has chalked on the sidewalk or vintage lights hanging in a Buffalo bar. Lately, I've been obsessed with the imagery and longing for family in the Mexican holiday honoring the dead: Dia de los Muertos. I've been playing around with some concepts using the brilliant colors and devotion for community represented by that tradition and then melding it with tie dye and a sixties flower child vibe… That, and my love of Buffalo history, old architecture, and antique photos are – somehow – combining in a vivid, vintage, colorful mashup! Stay tuned.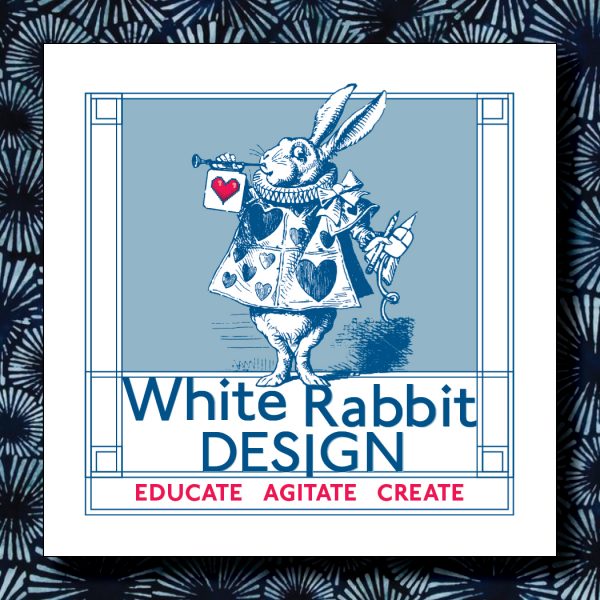 Who are some of your favorite artisans / makers in the region?
I just love Janna Willoughby-Lohr, the owner of Papercraft Miracles! Her handmade paper creations are so clever and environmentally-friendly. And Destiny Rogowski, who owns Sweet Heart Pin Up, allows her clients' imaginations to soar, and empowers their sexuality, with funky, whimsical, retro photographic portraits. I also really like Lisa Paolucci, who creates cute, one-of-a-kind 716 and Buffalo jewelry with her Gizmo's Creations.
Where will you be representing your wares this holiday season?
My Buffalo Gals notecards are available in Buffalo at Parables Gallery & Gifts, 1027 Elmwood Avenue and Rudeboyz Artworks, 527 West Utica in the Five Points neighborhood. And in Kenmore you can find them at Michael's Floral Design, 2910 Delaware Avenue.
If there's anything else you'd like to include, please feel free to do so below!
I've always been a Buffalo believer.
As a lifelong Western New Yorker I've seen my beloved Buffalo endure some pretty hard times. Crushing blizzards and wild winter storms. Football and hockey disappointments. Whole industries leaving town. Silver bullet solutions that petered out. A gradual leaching away of our brightest dreams.
But despite that, I've never given up hope. Or the belief that we will rise again.
Any time someone put us down, I insisted and persisted: "We're better than that. And stronger. And friendlier." I defended my beloved Buffalo.
That's why the last few years have been profoundly exciting to a true Buffalo believer. The city's historic architecture is being renewed. Its neighborhoods are celebrated. Companies and people are making downtown their home. Buffalove is everywhere. And we have the best damn food you can find anywhere.
Yes, we still have a long way to go. Not all our residents have been buoyed by this renewal. There are still neglected neighborhoods mired in poverty with little access to healthcare, education, or good jobs. There's a real fear that gentrification could price longtime residents out of their homes in East Side neighborhoods. Hard work lies ahead. It's time to roll up our sleeves. After all, we're the City of Good Neighbors: we can make this work.
My beloved Buffalo rises up.