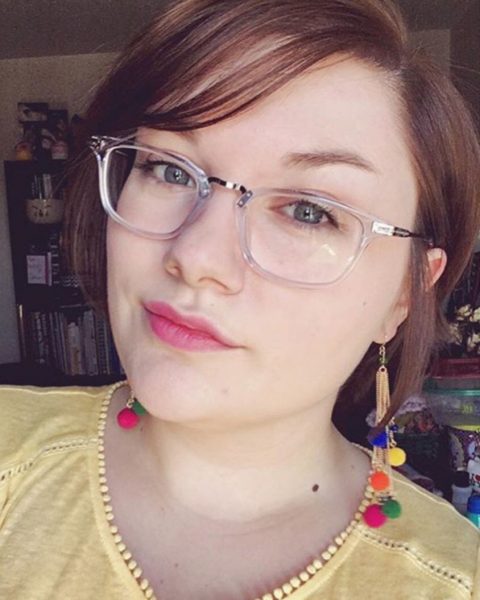 How long have you been an artisan? How did your particular skillset develop over time?
My name is Jasmine Fiscus and I'm the owner of The Nonsense Garden. I've been an artisan in some way, shape, and form for almost my entire life, but I didn't begin working in polymer clay jewelry until February 2019. I studied illustration at the Fashion Institute of Technology, where I worked in a plethora of mediums including watercolor, acrylic paint, oil paint, sculpture, knitting, photography, and graphic design. Last year, I took a couple jewelry classes working with fine silver clay and I fell in love with working with clay in a smaller scale. Due to economic restraints, I began working in polymer clay and fell in love with the medium. Making earrings was a natural step, because they are something I love to jazz up an outfit with. I'm planning to expand my clay products into more jewelry items (and beyond)!
---
Please describe your work / product.
The Nonsense Garden is a place where everyone can feel at home being exactly who they are. It's all about staying true to yourself and being unapologetic to claim your space in the world! Through artful accessorizing, we can all be free to express ourselves!
Based out of my home in Buffalo, each and every piece of jewelry is handcrafted from start to finish by me and me alone. Each earring has impurities, texture and patterns that make every one unique — you won't find two identical pieces. There is nothing more special to me than that which has been created by the human hand.
---
Who are some of your favorite artisans / makers in the region? Who amongst your peers inspires your work?
I gotta give it up for my girls at West Side Stitchery! They know the true meaning of hustle and have created an amazing space in the Buffalo community for young women creatives to thrive. I also can't overstate how amazingly warm and stylish their products are! They are my go-to for cold Buffalo winters.
My list of favorite makers is long, but a few of my favorites include Lumpy Buttons, Sugarlumps Illustration, thexstitchxbitch, and 716knit.
---
How long have you been a business owner in WNY?
I have been a small business owner since March 2019, so not very long! In this short time, it's been so great getting to know other makers in the WNY area and meeting so many awesome people at shows!
---
How long have you been a part of Buffalo Women's Gifts?
This is my first year vending at BWG, but I've been attending the show for the past couple of years as a shopper!
---
Where can people see / purchase your work year-round?
My work can be purchased on my Etsy shop, The Nonsense Garden. I also love to do flash sales in my Instagram stories from time to time, also called The Nonsense Garden.