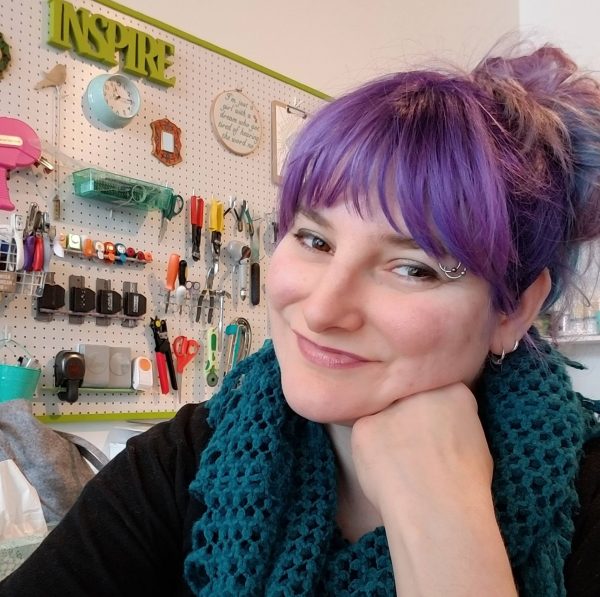 Artist Bio
Janna Willoughby-Lohr is the artist behind Papercraft Miracles. Based in Buffalo, NY, Janna is a poet, an artist, and a musician, having written her first poem at the youthful age of 5. She attended Warren Wilson College in Swannanoa, NC, where she discovered the world of papermaking and bookbinding and was lucky enough to study under renowned book artist and author, Gwen Diehn. Janna created Papercraft Miracles in 2004, as a way to make a living creatively, with a dedication to the craft of paper & book arts. In 2016, she took Papercraft Miracles full-time and is raising her two sons, Vernon & Thurgood, with the help of her husband, Bryan.  As so much of the world is becoming screen-based and digital, Janna feels a calling to preserve and promote the physicality of book and paper arts. She loves bright colors, giggling and things that are small.
---
How long have you been an artisan? How did your particular skillset develop over time?
15 years. I learned papermaking and bookbinding in college and I have been honing and adding to those skills over the years. I have been developing my paper flower skills over the past couple of years and have added that to my product line. 
---
Please describe your work / product.
We are a handmade paper company, specializing in sustainable gifts, decor and events. We make a wide range of products including paper potted plants and flowers, stationery sets, handbound journals, lampshades, plantable seed bombs…and more. We strive to create conversation pieces to get people actually talking to each other again. 
---
Who are some of your favorite artisans / makers in the region? Who amongst your peers inspires your work?
Oh man! So many! thexstitchxbitch, Speakeasy Works, Rusterior, Amy Lynn Amy Lynn, Olden Designs, C Designs and all the other makers at ShopCraft!
---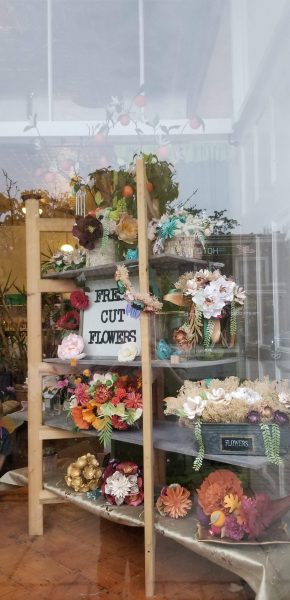 How long have you been a business owner in WNY?
7+ years 
---
How long have you been a part of Buffalo Women's Gifts?
I'm pretty sure this is our 6th year. 
---
Where can people see / purchase your work year-round?
We have a studio located at 1888 Niagara St which is by appointment only and our website:  www.papercraftmiracles.com.  We also sell at ShopCraft, Rove Jewelry, Accessories & Gifts and Western New York Book Arts Center.
---
Where else will you be representing your wares this holiday season?
WNYBAC Last Minute Panic Holiday Marketplace Dec 13 & 14.