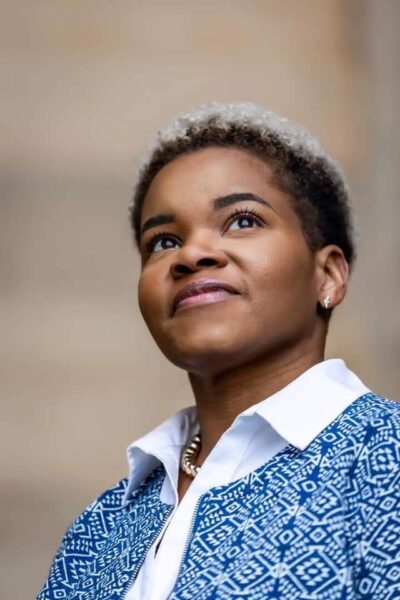 India Walton was 19 when her premature twins were in the neonatal intensive care unit at the hospital.  She was frequently given short answers about the twins' well-being, born at 26 weeks, with language that was inaccessible to those outside of the medical field.  The unit was staffed wall to wall with mostly white middle-aged suburban nursers who lacked cultural competency and shrugged off her questions, giving short answers with little explanation.  The healthcare workers would speak openly about the resources being used to keep her twins alive and often suggested that they should be taken off of life support because, "there were other babies to be taken care of."
That was the moment she knew she wanted to become a nurse. "I didn't want anyone else to come into that place at their most vulnerable time in their lives and be spoken to that way and feel that way." She went on to serve in the very same NICU where the two boys' lives were saved, where they survived.
This is the first indication that India Walton is different. It is not the average response to enter the systems that erase our agency or disenfranchise us, only to fix them.
---
That was 19 years ago and now, India Walton is running for mayor.  She is setting out to unseat Mayor Byron Brown, who has been in office for 16 years and has yet to announce his run for a fifth term, currently facing only one other opponent, Scott J. Wilson, Jr.
She was first called to create more change when she was studying for her Master of Science in Nursing Leadership and working as a school nurse at PS 80, Highgate Heights. "The teachers always came crying because they were overwhelmed and under-resourced. The children came crying not because they were sick. They were hungry, tired. There were children that were chronically absent or late because they didn't have an alarm clock or were unable to leave until their mothers returned [from work] at 7 a.m. and they were the caregiver for their siblings."
Walton could not understand the expectation for people to function without first receiving basic needs and knew she could not affect the change needed from her current position.
She became a member of the Community First Alliance and fought diligently for residential permit parking only legislation when the Medical Campus development began to overflow into the Fruit Belt neighborhood, and won.  Her commitment to fundamental change guided her to a role as a community organizer for Open Buffalo, where her passion for criminal justice reform and fair housing led her to become the founding executive director of the Fruit Belt Community Land Trust, which was awarded $800,000 from New York State in 2019 to create and preserve affordable housing in the historic neighborhood.
---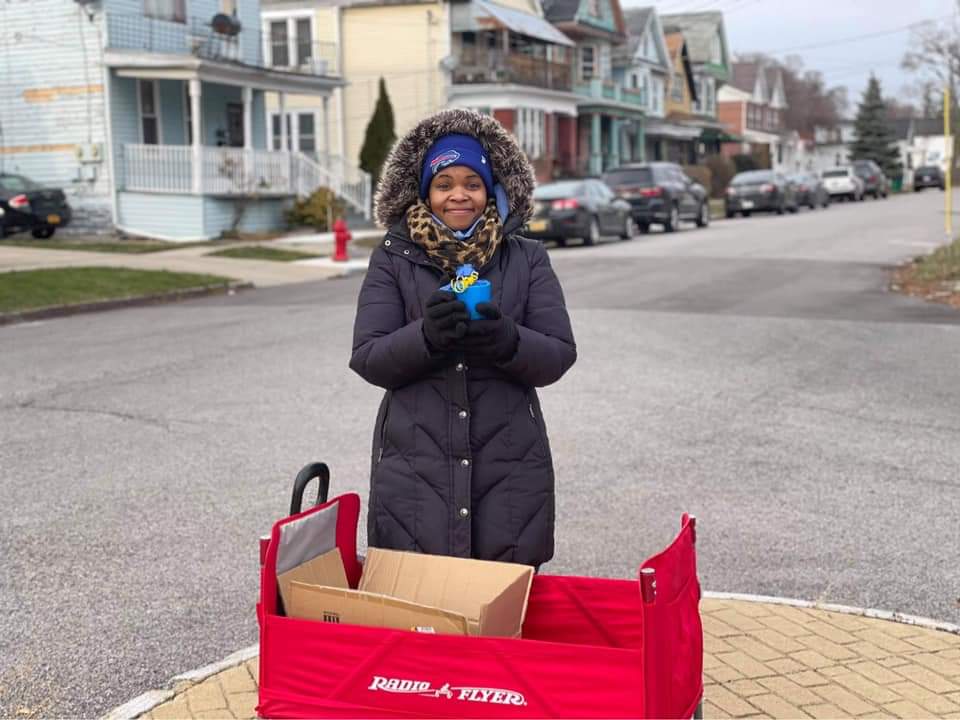 "A lot of my personality and being is wrapped up in the fact that I'm from Buffalo."  Walton says she's from "down the way," a.k.a. from Jefferson past William.  She went to school at Lorraine Academy, digs the wings from the currently closed DBGB's, and likes walking around MLK Park and various neighborhoods which she does now every Wednesday, one neighborhood at a time.  She has been a Buffalo Bills fan for as long as she can remember despite disliking the Pegulas, the NFL, and how they treat their players because, after all, "We are such a faithful people."
Walton had a mixed religious upbringing and co-founded the New Beginnings Church at 1047 East Ferry, cherry-picking from here and there to find her own spirituality. "I pulled from everywhere. I take what I can use," she said. This strategy has also worked effectively in her organizing, activism, and dedicated community advocacy efforts and experiences.
The narrative of her background embodies the personable universality that constituents seek in an elected official. Voters no longer desire a politician to be a politician, if they ever did, and Walton fits that bill. Her history has tales of overcoming adversity; she was a young mother, lived in a group home, understands what it's like to be dirt poor and to skip a meal so others can eat, and still she made it. She self-made it. She attributes some of that to being from here.
"I think that I'm a typical Buffalonian, right?  Blue collar, kind of rough around the edges, tells it like it is.  I think that growing up here really helps you to make the best use of your resources and also to be a fighter and learn how to not take 'no' for an answer."
And even if she is tired, like a lot of us are especially these days, she's not sleeping, and she didn't leave this city. "So many people say they move here because their rent is cheap and it's easier to live and I think it's kind of the opposite. If you can survive in Buffalo, you can survive pretty much anywhere. I have such a strong connection to this place. When I was growing up, everyone's plan was to move away." She's a stayer — abandonment isn't in her.
This is surely a quality Buffalo must consider when electing its next mayor.  There's no shortage of issues facing the self-proclaimed rebirthed Buffalo, and this potential mayor is willing to jump into the high tide that keeps rolling in.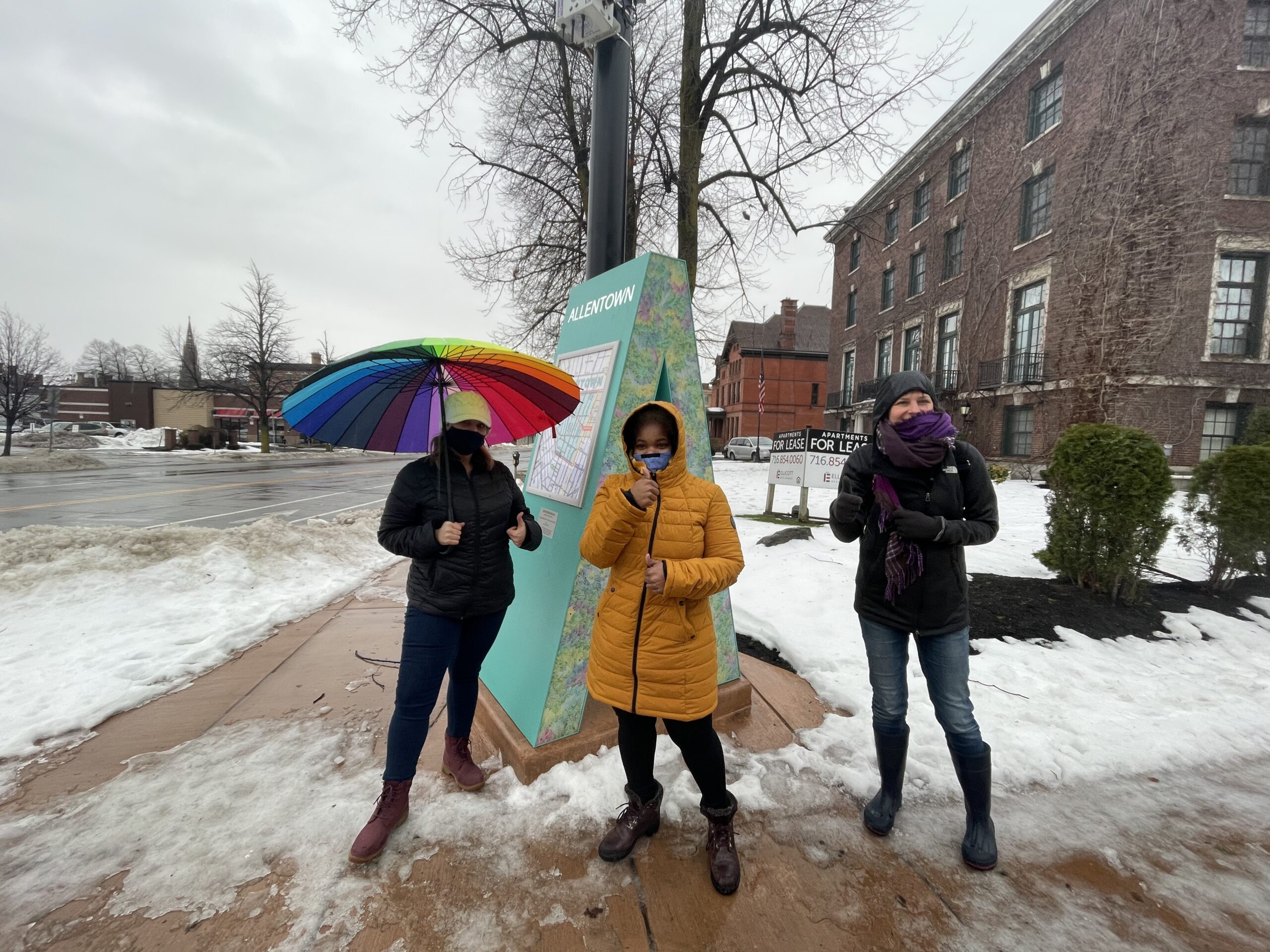 ---
A short list of Walton's political priorities and strategies looks like this:
 "Keeping it real. Transparency. Accountability. Accessibility. Collaboration."
And, Qween City got a peek of what is surely only the beginning of the longer version.
---
On Buffalo's Fiscal Insecurity
The city's finances have been struggling (and that's putting it lightly) with no sign of stopping through 2021 and 2022.  Mayor Byron Brown has stated that the city will borrow and depend on casino revenue to counter the fiscal instability.  Walton is "focused on raising ethical revenue, that is not contingent upon fines, fees, and ticketing on the backs of poor and working-class people.  You can't borrow your way out of this mess. You have to re-establish the tax base, make people who work for the city live in the city or make them pay a tax.  Executive level commissioners, including the mayor, should not be taking salary increases or making two or three times the median income when regular folks are struggling.  Instead of cutting social safety nets, education, and essential services, cut the clothing allowances and cell phones and other unnecessary fat that is received by the executives."
---
On City Planning
Walton wants to reinstate the homestead program, not only for residents but also for some of our community organizations and nonprofits who engage in housing rehab for affordable housing.  She also wants to streamline the process to access HUD funding and deploy money to people on the ground. "Stop giving tax breaks to developers to build luxury housing because it's an adaptive reuse and streamline the process of getting city-owned property into the hands of people and nonprofits and other community organizations."
---
On Policing
Walton plans to not only address the toxic culture of policing and police brutality but, as a survivor of violence in the community, to search for new solutions so that Buffalonians no longer carry the trauma that has been caused.  She intends to negotiate with the Buffalo Police Benevolent Association, something she says our city officials have failed at, and to explore options of bringing in outside national organizations whose visions and missions align with this and have been effective.  Additionally, she staunchly supports changing the procedures of police accountability.  "When an officer acts inappropriately, they should be terminated, they should be prosecuted, and they should not have access to their pension."  She also states that settlements paid by the city on behalf of these officers should come to an end.
---
On Affordable Housing
She wants to continue to fight for affordable housing and she's likely good for it based on her track record.  Walton states that "affordable housing means that no person in this place should be spending more than 30 percent of their income on housing costs, and that includes utilities."
---
On Public Health
She wants to correct our current failures in public health which extend beyond healthcare and education.  "Your zip code determines — has more of an effect on your health — than your genetics. We are living in neighborhoods that are sick. Health equity means, one job to be whole and access to food.  We need full-service grocery for our people. And there are a lot of health initiatives focused on education.  You can't educate away concentrated disadvantage and poverty."
---
On Leadership
Walton wants to remain reachable, to have regular town halls, communicate with the population, and collaborate with districts.  "Leadership is not someone who we prop up so high that you feel like they're inaccessible.  Our leaders they come from among us, at least they should.  This, to me, is not about only me becoming mayor.  This is about proving to people, that you, everyday people, single mothers, nurses, teachers, the people who are solving our community's problems anyway, this is the place for you."
---
India Walton's road to City Hall isn't exactly an easy street. Buffalo is consistently rated as one of the most segregated and racist cities in the country and India Walton stands to not only be the first woman to be elected as mayor in our city which was settled 200 years ago, but also the first Black woman to be elected as mayor.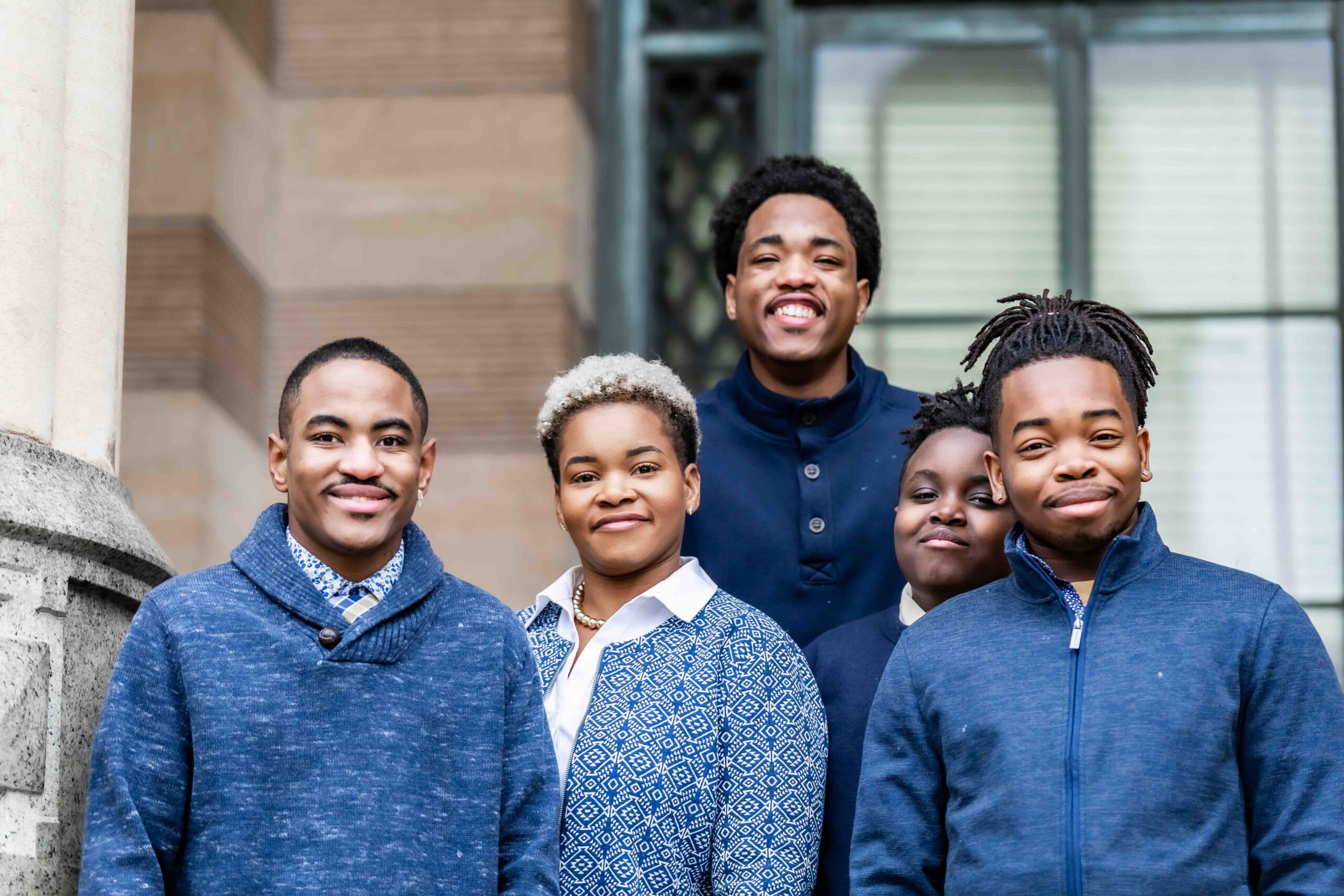 In terms of preparing for backlash, other than staying out of the comments section, Walton says she is not concerned about criticism about her Blackness. "I've been living in this skin for 38 years. I don't think that running for mayor is going to make it any worse. I wake up every day in my Black female body, right? The level of harassment and discrimination and struggle you experience as a Black woman has already thickened your skin."
She is more concerned about the distance from friends and colleagues as she challenges the person who holds so much power in this city. People are afraid. She has already begun to approach doors that are being closed and compassionately has only this to say about it: "I forgive you. It's never too late."
Nonetheless, Walton says without hesitation that she can unseat Byron Brown but readily admits there is the challenge of name recognition. To keep the momentum, she listens to Andra Day's "Rise Up" each morning.
And hell, if there's one thing we all know about our Rust Belt City, it's this: Buffalo loves an underdog.
---
Want to be all in with India?  Visit her website and join her movement, and follow on Instagram, Facebook, and Twitter.
Lead photo by Nate Peraccini.