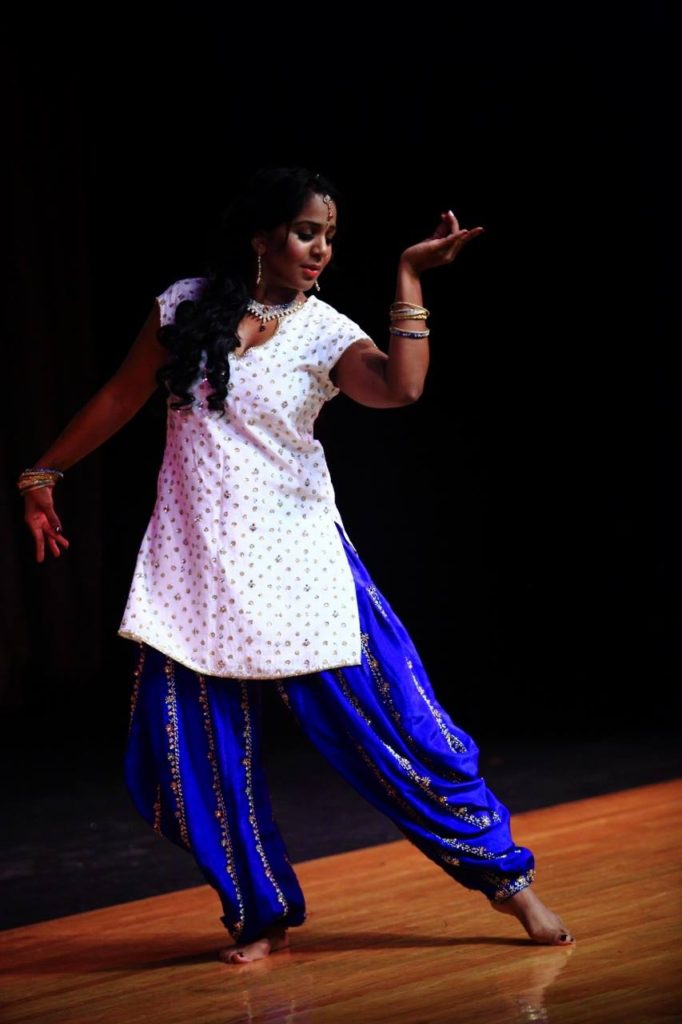 I first met Gaitrie Subryan several years ago at Silo City on a hot summer day. I was taking a tour of the space for City of Night, and had just begun a love affair with Bollywood movies. I had seen maybe three or four films but I already knew they were something unique, and embraced something American films took themselves too seriously to do — incorporate dance into Every. Single. Movie. I digress.
Among the tour participants was an energetic woman asking about possible lighting and space for a dance performance. I can't remember who spoke to whom first — Bollywood dance was mentioned, I am almost positive I gushed, and before I knew it I had a business card in my hand and a date to come to a class and check out Devi Bollywood Dance. That was Gaitrie; recent arrival to Buffalo who had just opened a Bollywood dance studio. It was a date with destiny.
---
Flash forward 4 short years and I find myself in the audience at Shea's Smith Theatre during a dress rehearsal for Shakti, Devi Bollywood's upcoming showcase. As I watched Gaitrie rehearse, one thing was abundantly clear to me: this woman loves what she does and can't hide it. Gaitrie simply cannot dance without a smile on her face. How can you NOT smile when you are doing what you love? She is electrifying and completely engaged, even during a rehearsal for no one other than fellow dance troupe members and volunteers busy with show preparations.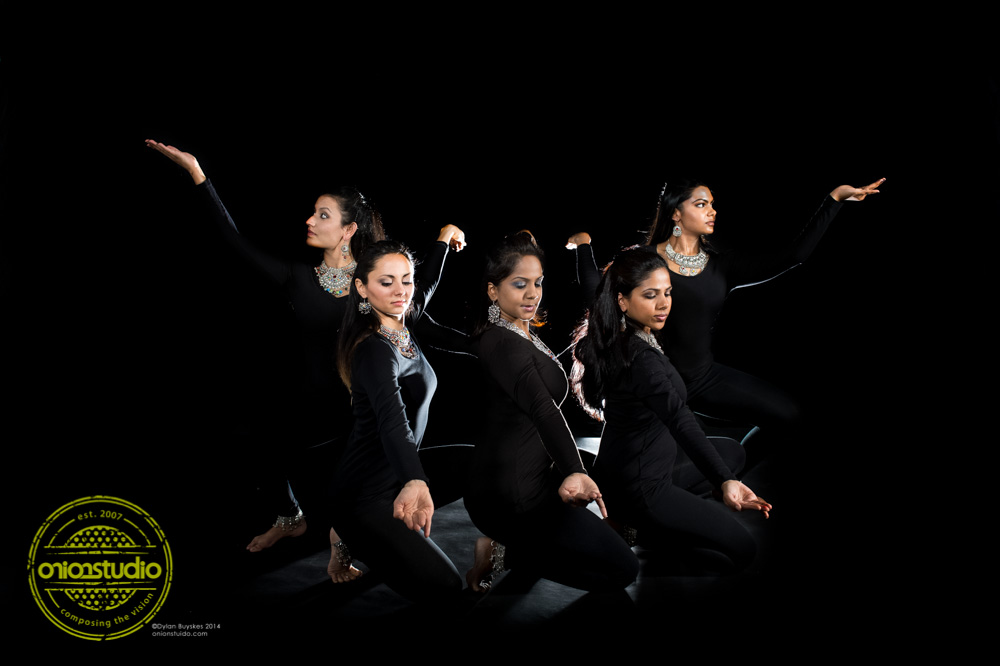 Enthusiasm like this cannot be faked and cannot be bought — it runs through your veins. When watching Gaitrie perform, her liveliness and elan are front and center, both to her fellow dancers and to the audience at large.
---
A Buffalo transplant via the Bronx, by way of Guyana, Gaitrie has filled a cultural gap that perhaps we didn't know existed. Think about Bollywood and Bollywood dance — do you know what it is? Bollywood is a term for films that are created in India, typically featuring song and dance numbers. There is no single set style for the dancing — it is a mixture of classical Indian dance and other modern dance, with all types of influences from all around the world, up to and including salsa, hip hop, and belly dancing. It could be called the melting pot of dance. Now think about classical Indian dance — did you think it was one specific style? There are as many styles of classical dance as there are regions in India, and then add in a whole lot more.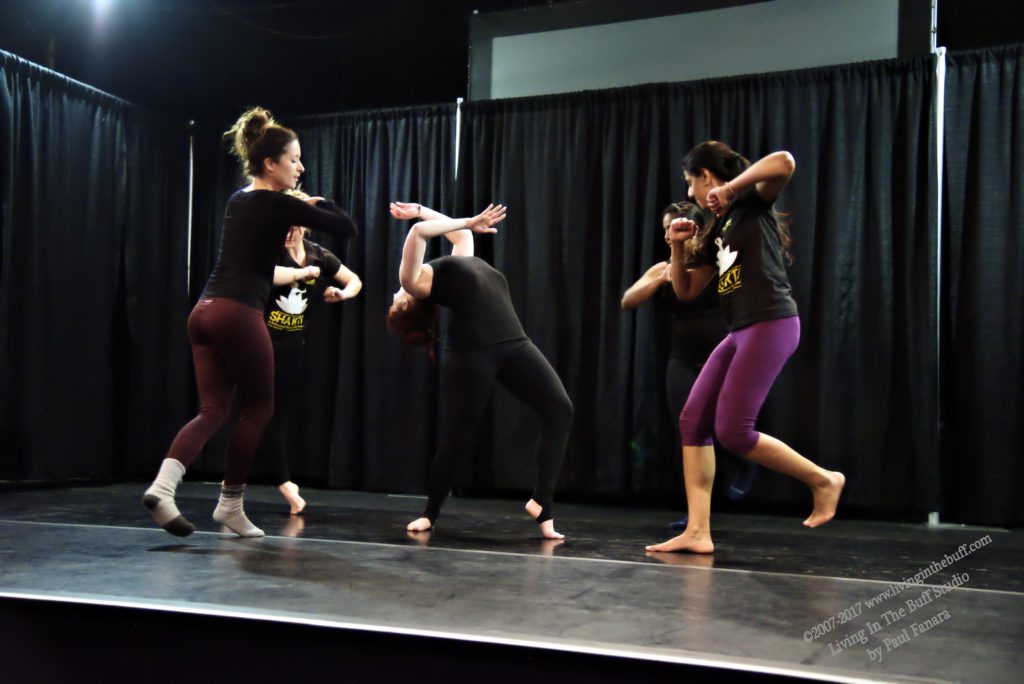 Each region has different styles, and each style has a different focus. Bharatanatyam, originating in the south of India, focuses on footwork and hand gestures. Garba, originating in India's westernmost state, typically features dancers moving in a large circle. These are just two styles of dance that Gaitrie has extensive training in and has shared through her classes. If you take a class with her you will learn not just the steps, but where they come from and what they mean. She hasn't just made Indian dance accessible to the city, but has become a true ambassador of her art form.
"I love Garba and Indian Classical dance; there is this grace and purity of these forms that stands out from all the other forms of dance," Gaitrie said.
---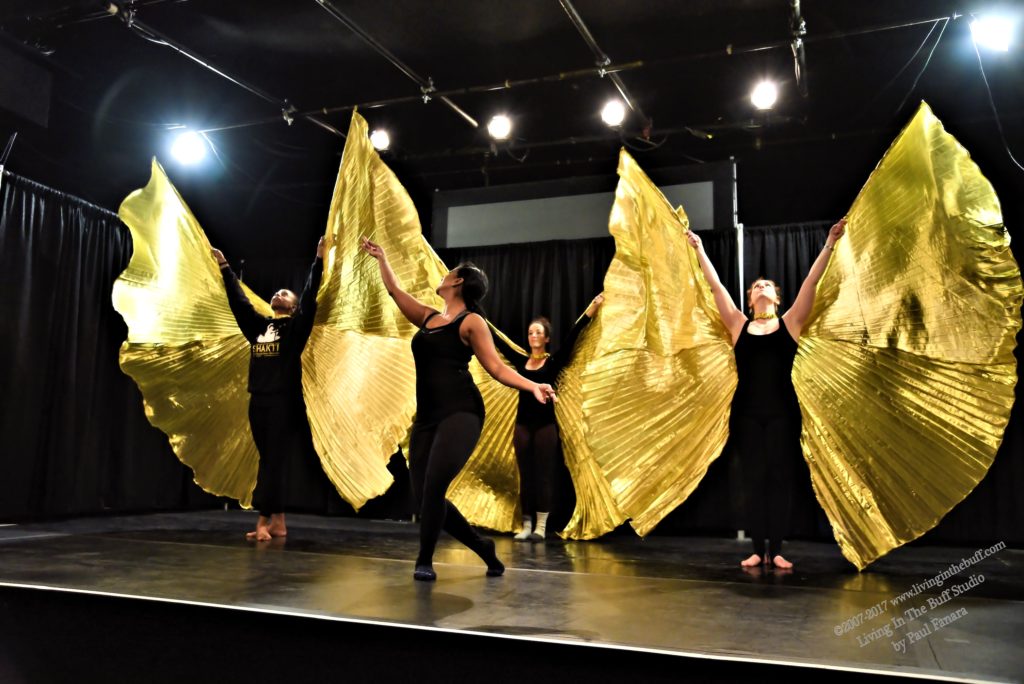 The laundry list of accomplishments this woman has under her belt is impressive. After studying and dancing with Pooja Narang at Bollywood Axion in NYC, and later dancing with the Sa Dance Company under Payal Kadakia, Gaitrie moved up to Buffalo 5 years ago and began Devi Bollywood Dance. She does all the choreography and teaching, and handles the press, scheduling, and the daily grind of running a business. She performs all across the city at various festivals, venues, and showcases, including Gallery Dances at the Burchfield Penney Art Center, Dance Days of Buffalo, City of Night, and TedxBuffalo, to name just a few (a very, very few, because this girl is busy with a capital B).
Her dance studio brought a range of classical and modern Indian dance to the city of Buffalo. "When I moved to Buffalo in 2012 I struggled to find a dance class or instructor that would let me continue to grow as a Bollywood artist. I did not find anything in terms of classes and workshops like I had experienced in New York City…I wanted to give the community an opportunity to experience the dance forms that came from India. My training and teachers mentored me to bring this to the community," Gaitrie explained.
Dance has long been a way of communication between people, and this is not lost on Gaitrie. She makes sure her students learn a bit of history and the cultural tradition or significance, in addition to the movements. Only having half of a story lacks something — but having both halves, the movement and the meaning, makes a fulfilling experience. It transcends being a fad to a model of mindful, and joyful, cultural learning.
In addition to teaching adults, Gaitrie has brought her love of Indian dance to the schools of Buffalo by being a Teaching Artist for Young Audiences, sharing her culture to the younger generation. "Working as a teaching artist through Young Audiences of Western New York, I get a lot more feedback about how my teachings in the afterschool programs at the Buffalo Public Schools are received. The kids and faculty really enjoy learning about the culture and dance forms from India."
---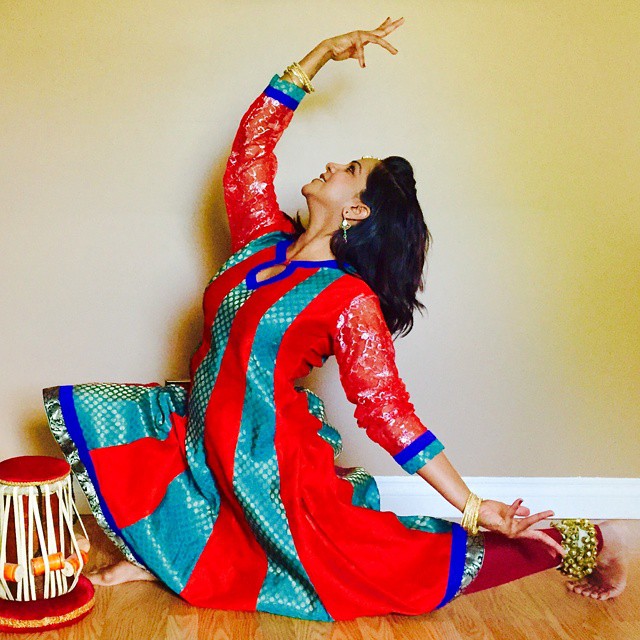 In addition to offering regular dance classes, Gaitrie has also organized many individual dance intensives. These workshops are all-day dance classes featuring a particular style of dance, along with a guest teacher. The teachers go over their subjects in-depth, explaining the roots and meaning of each, in addition to teaching the basic moves and a routine. After an all-day workshop, it is recommended to take a nice, long, hot bath, with a glass (or three) of wine!
Gaitrie has also singlehandedly produced Bollywood dance showcases here in Buffalo the last few years — from soup to nuts, choreography to press. One of these was 2014's "Chandni: An Indian Dance Collaborative." This showcase featured both solo work and group numbers, and live classical Indian music. It was breathtaking, colorful, vibrant, and incredibly well-performed.
As if dance were not enough, she has recently become a certified yoga instructor, as well. She completed her 200-hour yoga certification through East Meets West Yoga, and now teaches both bikram and vinyasa yoga.
And finally, it was just a touch over a year ago that Gaitrie added on the biggest job of all – mother. Of course, she makes even this task appear easy, doing it all with a calm voice and incredible patience. It is not uncommon to see a smiling, clapping baby walking around a Devi rehearsal. He is smitten with his mother, his eyes never leaving her as she dances. He follows every movement, bouncing up and down to the rhythm.
---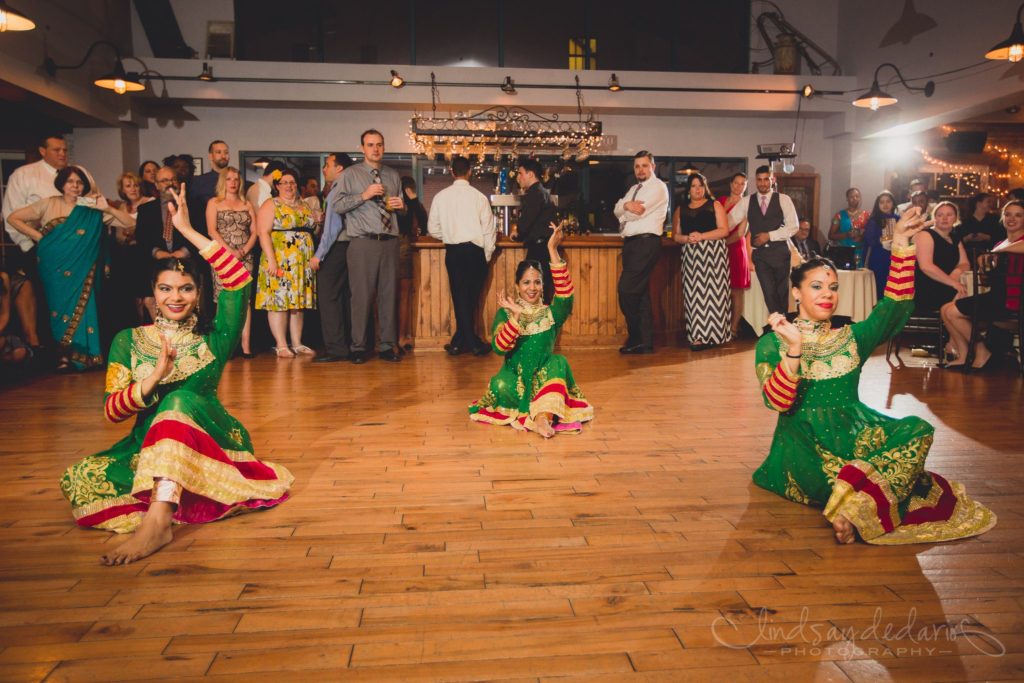 There is a grounding to meeting and knowing the people who inspire you. All of these things, this output, the labor involved, is exhausting; they are work, but when you see the love and joy brought to that work, it's hard not to feel your own motivations soar in kind.
Whether it's at Devi Bollywood Dance, or chowing down at the Taj Grill (what many locals in a multitude of communities regard as some of the best Indian cuisine in the area), be on the lookout for Gaitrie's influence: symptoms include smiling, infectious laughter, and clapping.
On a side note, if you have never seen a Bollywood film and want to dip your toes in, I asked Gaitrie for her favorites. "Devdas and Aaja Nachle are two of my favorite films and they include some of the best dancing that has inspired me," she said. You can get these on Netflix (DVDs only) but there's also a huge list streaming now. It's an incredible film world to discover.
If you did not have the chance to see her last showcase, you definitely should not miss "Shakti: A Bollywood Dance Showcase" this Sunday, April 23, at 2 p.m. in Shea's Smith Theatre, 658 Main St., Buffalo. Tickets can be purchased at the Devi Bollywood Dance website.