Qween City is thrilled to be highlighting the city & region's myriad artisan makers this holiday season. If you would like to be highlighted in the Craftiste directory, please shoot an email to [email protected].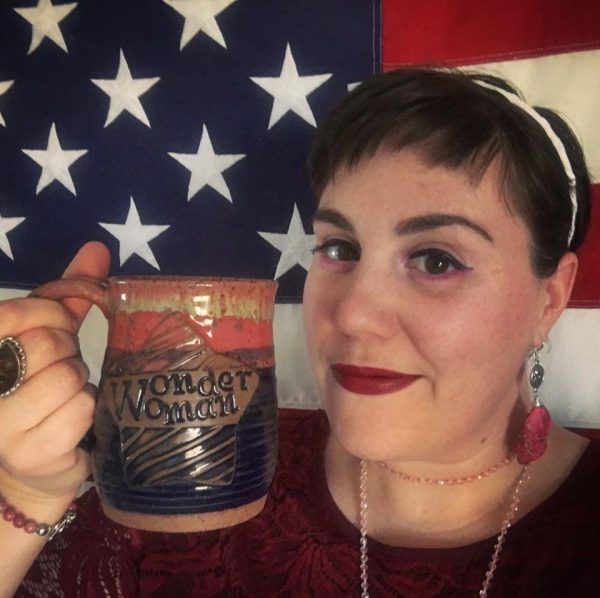 How long have you been an artisan & business owner in Buffalo?
I have been making pottery since 2009, and started the business in 2011. In 2012 it became my full-time employment.
Where are you located in the city / region?
I live in the Southtowns, close to the lake, in Derby/Town of Evans.
Do you have a physical storefront? If so, what is the address?
I do not have an actual physical retail location that I run, but you can find my work in Thin Ice (Elmwood Ave), Village ARTisans (Williamsville), Lodgical (Hamburg), and Beulah's General Store (East Aurora).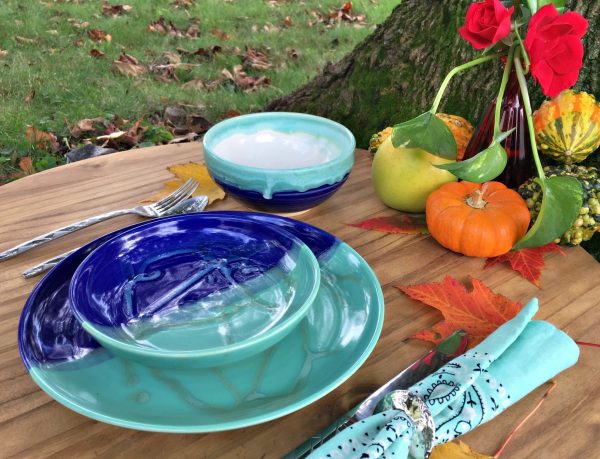 Have you operated elsewhere?
My pottery business started after I moved to the Buffalo area.
Please describe your work / product; if applicable, please include your artist / personal statement or mission.
Most of my current work explores three specific elements of art — form, texture, and color — to create pieces that are vivid and engaging. Everything I make is food, dishwasher, and microwave safe. Dishware is a priority in my work because I very much enjoy the duality of function and art embodied in one form. Since my initial interaction with throwing pots on the wheel and taking home handmade dishes to use and enjoy, my entire relationship with food has continued to evolve.
Also, have been carving into pots for the past four years as a means to establish the visual metaphor that our scars make us beautiful. After initially throwing the pots on the wheel, I use various tools during the trimming phase to create intricate patterns that are full of movement. The carvings are "scars" that I create on the surface of pieces, which give each piece a unique character. As with human beings, it becomes clear that our scars make us beautiful.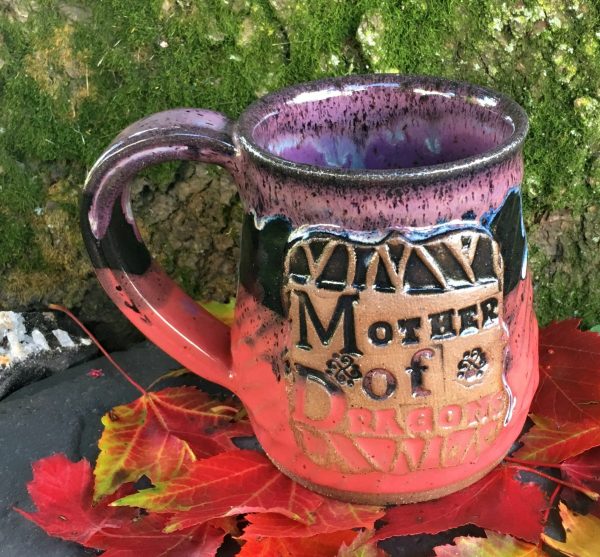 Who are some of your favorite artisans / makers in the region?
There are SO MANY — I'm going to forget some people for sure, but:
Nicole Cooke of Type and Resolution
 Alyssa Capri — painter
Mickey Harmon — illustration/printing
Cosmic Lotus Jewelry by Nikki Benatovich
Buffalo Gal Organics skincare by Kasia Cummings
1801 Handcrafted — Soy Wax Candles and more
 Gretchen Cole Designs — statement jewelry
Lynn Schwab Jewelry Design — stones and hammered metal work
Where will you be representing your wares this holiday season?
ONLY three shows this year!
— Buffalo Women's Gifts at Hallwalls/Babeville on Tupper St (November 25)
— Burchfield Penney Art Center Holiday Open Studios (Dec 1, 2, 3)
— Western New York Book Arts Center Last Minute Panic Holiday Market (Dec 15, 16)
If there's anything else you'd like to include, please feel free to do so below!
Please feel free to check out my social media, and I LOVE seeing pictures of people enjoying their pottery, so feel free to tag Everyday Earthware to any pictures you post.
ETSY has the largest selection/range of my work — including some really fun and funky ADULT CONTENT + adult humor — so I encourage you to check it out.
Contact:
Etsy: www.etsy.com/shop/EverydayEarthware
Insta: bear_in_a_clay_shop
Facebook: www.facebook.com/EverydayEarthware/