Qween City is thrilled to be highlighting the city & region's myriad artisan makers this holiday season. If you would like to be highlighted in the Craftiste directory, please shoot an email to [email protected].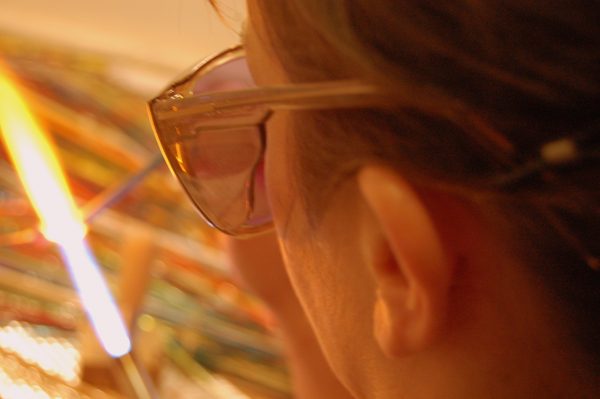 How long have you been an artisan & business owner in Buffalo?
I have been a small business owner and artisan for a little over 10 years. Each year I work to improve and grow my business either in the form of new products and materials or branching out to new shows and events.
Where are you located in the city / region?
I live and have my studio in East Aurora.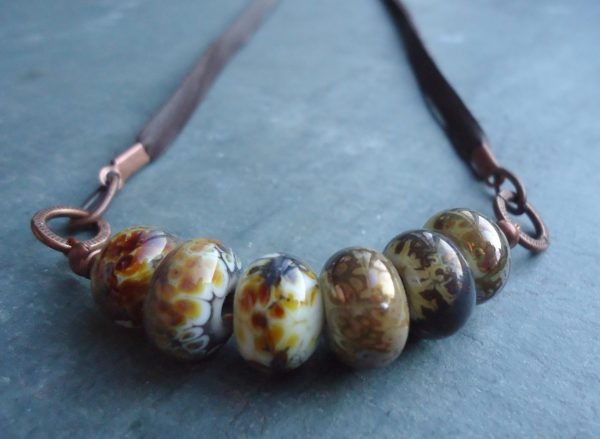 Have you operated elsewhere?
I started beadmaking here in the Buffalo and have operated in this area as Lizard Breath Beads has grown.
Please describe your work / product; if applicable, please include your artist / personal statement or mission.
 I melt and shape hot glass around metal rods to create beads. The process is called lampwork and has endless possibilities for creativity, color, and expression with a hint of science. I fuse oxygen and propane to create a flame that allows me to melt and work with the glass on a small bead-sized scale. My beads are incorporated into jewelry and other items and I continually bring in new findings such as stones, metal, leathers, buttons, and other treasures. I simply want my work to bring joy and happiness to the eye. My pieces celebrate what naturally occurs with the magic of glass and, on a small scale, bring together art from nature and life.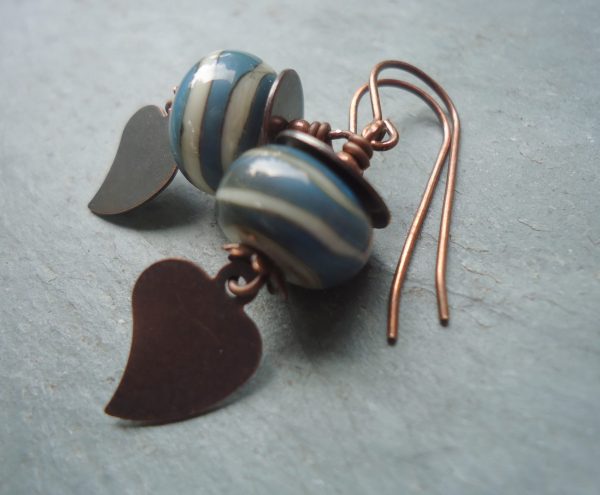 Who are some of your favorite artisans / makers in the region?
The artisan fairs and shows provide a great opportunity to create community and get to know the amazing artists in this area. I have a new recent love for Buffalo History Buff that vends reproductions of historical images from the Buffalo area. I love this city and its history!
Where will you be representing your wares this holiday season?
I will be at the Buffalo Women's Gifts show at Babeville on November 25th and will continue to sell through the holidays via Facebook and custom orders.
If there's anything else you'd like to include, please feel free to do so below!
Everyone always asks me where the Lizard Breath Beads name came from or "What is Lizard's Breath?" It makes for great conversation at fairs and shows and is simply my (once hated but now loved) nickname when I was growing up. I have to credit it to my older brother, Josh. I also wanted to mention that I so feel so connected to Buffalo and as an artisan it is an amazing city to feel inspired and challenged.
Contact:
I do most of my correspondence on Facebook and via email.