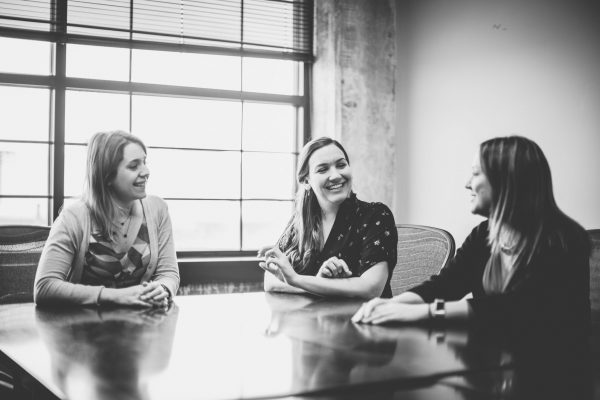 Jen Swan and Parrish Gibbons Herzog sit in their small but efficient conference room overlooking the cobblestone district on a Friday afternoon, sun lazily leaking through the windows, post-it notes adorning the walls from floor to ceiling. The two women are half of the small staff that powers the Arts Services Initiative (ASI), a non-profit organization that fuels a large component of the thriving arts community of Buffalo, NY, and the surrounding Niagara, Cattaraugus, Chautauqua, and Allegany counties.
"We were created because there was a gap where there was no arts council in the area for about two years, after the former arts council closed. Several local foundations and some other supporters got together and said, 'We need this hub, this resource, where the arts can go for funding, for workshops, for help with the business side of the art world.' ASI came out of that. We were sort of a 2.0 of an arts council," said Jen, the current interim executive director and only staff member who's been with the group since its inception in 2012.
"Over the course of six years we've increased programs and the different groups that we work with in the community. We've tried to figure out how to bring the arts community to the forefront, and really help them, and bring them to the attention of everyone else."
---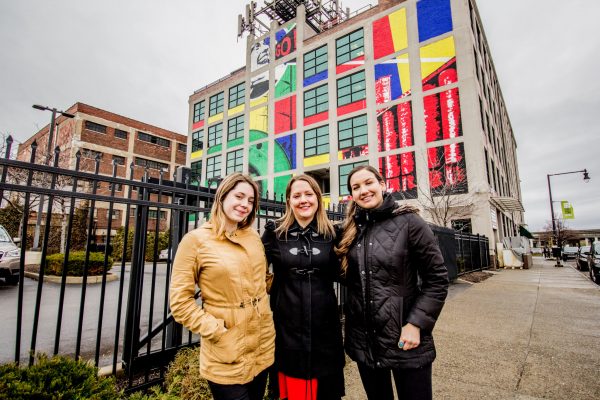 ASI works as the behind-the-scenes connector of the more than 350 official non-profit arts organizations spread throughout the five-county region that ASI serves. That's not taking into account loose coalitions of people that aren't non-profits, or individual artists doing independent work. It's these groups and individuals that ASI works to elevate, by offering assistance with the governmental grant process, independent bookkeeping services, continuing education through myriad workshops and learning opportunities, community visibility and education campaigns, and direct funding to artists.
In order to fulfill this mission, the group teamed up with the Americans for the Arts, a national arts advocacy organization based out of Washington, DC.
"We were their partner in Western New York, and we created the Arts and Economic Prosperity 5 report, which is essentially an economic impact report of how the arts benefit Western New York," she said. This report showed that the WNY arts sector generates over $40 million in revenue to local and state government. They did this by attending myriad events all over the region, surveying attendees on their expenditures for that specific evening – everything from a dinner at a local restaurant, to transportation to and from the event, to childcare for the evening, to cocktails or coffee post-event.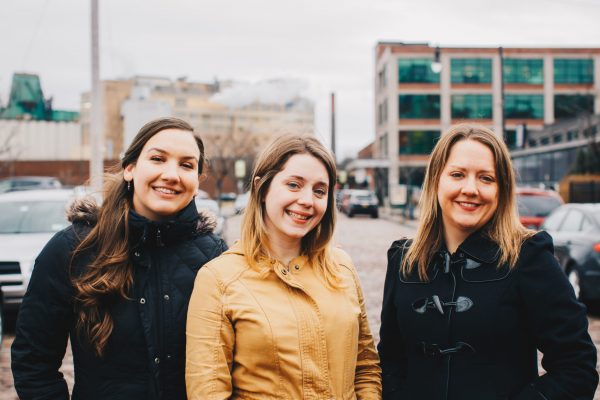 "The impact is more than just the $25 for a ticket – the arts drive an economic tourism factor happening in Western New York. We wanted to capture that in a really wide range," Jen said. More than 280 organizations were included in this project over the course of a year.
"That really sums up what we try to achieve. We do a lot of advocacy — we go to DC, we speak at the city budget hearings [in Buffalo and Erie County] about the impact of arts and culture, because the investment has such a large return, and I don't think everyone is aware of that. Sometimes I think that when people think of funding the arts, they think they're just funding someone's hobby – 'Why can't they just sell work or find private investment?' We try to educate and inform that, when you have that investment from government, it kind of leverages the want for private institutions to donate towards a program," Parrish said. In other words, public money proves to a private organization that an investment has been studied and proven essential.
This is people's careers, this is their livelihood.
"In the last year, what I think we're really coming to realize is that part of our education about the arts sector is going beyond, 'this is my hobby, this is my pet project,' to proving that this is people's careers, this is their livelihood. They're entrepreneurs, and they're small businesses in their own right. I think that, for a long time, the arts weren't viewed like that, and now we're having this shift where it's now viewed as viable, as a career, this is something we need to look into and support, but also it supports other people for what they want to do for their hobbies and their luxury time," Jen said.
To help illustrate the economic impact even further, Parrish recounted a recent accepted piece she submitted to a local photography show. "I paid to get the photo printed, framed, and matted — we didn't even capture the costs of individual artists and the impact those have," she said.
"It's such an economic boost, and I feel like that's kind of lost sometimes, and so that's one really big thing that we try and do, and we do that through workshops, our advocacy, and the AEP5 report."
---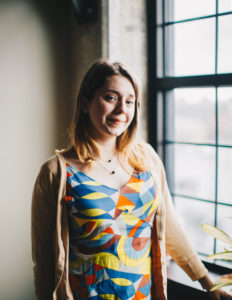 Parrish's main focus at her job is
Arts Access
, a program that provides anyone who receives public assistance of any kind in Erie and Niagara Counties an opportunity to join. The program grants members an access pass, which offers them free admission at more than 40 Arts Access partners, including the
Albright-Knox Art Gallery
, the
Irish Classical Theatre
, and the
Buffalo Museum of Science
. Participants can also request free transportation to events through this program.
ASI offers their own grants, in addition to their assistance in navigating the governmental funding process. One such grant is "Give for Greatness," money ASI raises through private money to assist with organizations' general operating expenses. New York State also filters money through ASI in the form of "DEC grants," competitive grants that provide financial and technical assistance to eligible organizations and/or individual arts to support arts education projects in K-12 public school and publicly funded charter school settings and after-school programs. The organization parses out approximately 50 to 60 of those grants every year.
ASI has also acted as the hub for other groups in town who are interested in installing public art on their property. A developer wanting to design and implement a mural on the side of one of their buildings may not be equipped to coordinate the artist applicant process, for instance. That's where ASI comes in. "We already have the connectors into the artist community," Jen said. "That's always something that we'd love to expand upon and be a resource for private businesses," Parrish said.
ASI has recently teamed up with the Westminster Economic Development Initiative (WEDI), to offer workshops to artists in the refugee community of Buffalo's West Side. "We are trying to stay on the forefront of anybody who needs resources or support, because that's our mission – to strengthen artists," she said.
---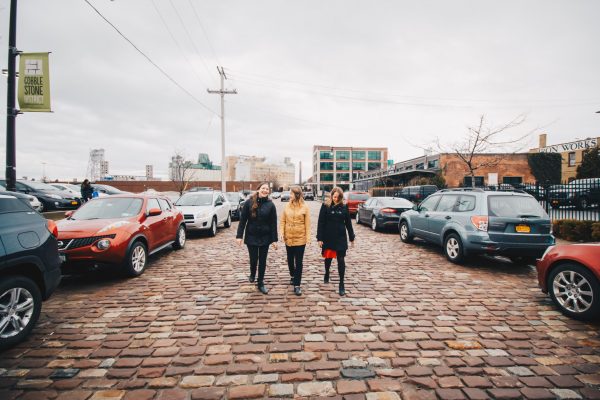 The 6-year-old organization has four full-time staff members. "I'm still amazed at how much work we've done over the last six years with the limited staff that we have – working in so many different areas of the community, and working with so many different groups… It's not just one artistic discipline, or one set of standards," Jen said.
The organization is in a 5-year strategic plan, gearing up and planning for the future of "New Buffalo." "That's what we're always advocating and preparing for is all of this growth. We want arts and culture to be the forefront of Buffalo's face, because they already are," Parrish said. As she begins to describe this plan, she laughs as she gestures at ASI's conference room walls. Riddled with post-it notes that capture ideas and plans, this is the headquarters where the group meets every Monday to pow-wow about the week's, month's, and year's work.
The current team consists of Jen Swan, interim executive director, Parrish Gibbons, Arts Access coordinator, Natalie Brown, program development, Ally Spongr, photographer, and Mark Banaszak, Fiscal Sponsorship program and bookkeeping manager. They haven't been all together as a team for that long, but they mesh well, utilizing their small open-plan office space on Perry Street as a hub of constant communication between the partners.
---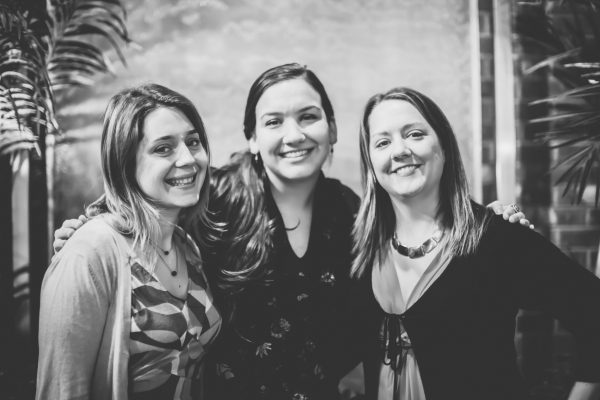 When it comes to the art world of Buffalo, the first word that comes to Jen's mind is "collaboration." "There's not just one level of it; there are multilevels of purpose…A lot of artists and groups, or businesses, will come together to achieve a purpose through the arts. Art is a means to another end…I feel like that's the engine that drives behind all of our creative arts community here," Jen said.
"I also think that the reuse and preservation of these buildings, art-wise, is also really unique to Buffalo," Parrish said. The conversion of old factory and warehouse spaces into artist studios, and the remaking of our grain elevator stock into Silo City are just a few examples of the collaboration between the private sector and the art community.
The trajectories of those lives are completely different.
It may seem obvious, but answering the question of why society needs a healthy arts community is imperative to the group's mission. "I think it has everything to do with quality of life," Parrish said. "I think, especially nowadays when we're all just sitting in front of our screens, arts and culture gets you out…You're going out and you're socializing with people, you're experiencing things…All of those things give you different emotions and feelings. It creates an accessibility to understanding other people, too. I think that's really important and very needed nowadays. I think we're really quick to just remain in our own feelings and our own assumptions, and to get out and experience other people is just crucial for the success of all of us," Parrish said.
"Kids who don't have a great home life, when they get to school and go to their music classes, that's the best part of their day – and that's not my opinion, that's what they say. It gives that solace, that place for them to express themselves and to be proud of themselves and to work towards something and to have somebody else appreciate it is just so feel-good," she said.
Arts Access reaches myriad people in the community, including those in transitional services who are working through drug addiction and striving to reestablish their lives. People write to Parrish expressing their thanks, detailing their need to stay busy during this time, and how much advantage they're able to take, going to different shows, and galleries, and museums. "I always use this example: If you have two fourth graders, and you put a trumpet in one of their hands and not in the other, the trajectories of those lives are completely different," Parrish said.
---
The group will hold several events this coming spring, including the "Merging Mediums" collaborative showcase at Main Street Gallery this Friday, March 2, and the 7th Annual Lawyers for the Arts at Tralf Music Hall this Saturday, March 3, a music showcase to benefit Give for Greatness. The group's annual arts awards celebration, the Spark Awards, will be held May 16 at the Hotel Henry; nominations are due this Thursday, March 1, by noon. Stay up-to-date with these events and more at the group's Facebook page.
---
---
Photos by AlanAdetolArts, L.L.C. – Birdcage Studios – Buffalo, N.Y. 14213 –[email protected]
© 2018 AlanAdetolArts Photography LLC. All Rights Reserved. All images on these pages are copyrighted. Use or reproduction without prior written permission is prohibited.