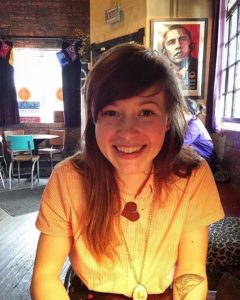 Allison Mitchell, A 23-year-old WNY local, is best known as the brains and backbone behind musical act Velvet Bethany. At Sweetness 7 she sat before me, steadily soft-spoken, often giggly, and primarily monotone. She was decked out in hearts, one pinned to her front, and one in each ear; the kind a secret admirer gifts to the admired with hopeful words scribbled on the front.
Yet, a short listen to any one of Velvet Bethany's songs creates an image of a woman raw and of this earth. Her music is electric even when unplugged. Her sound is big, and her songs are heavy with unpredictable melodies and wavy bellows that stretch out into the ether.
A true member of the human race, she's wrought with inconsistencies.
---
I've had a moment with every piece of cement in Buffalo.
This is a direct effect of Mitchell's upbringing, living in various places in the outskirts and the city simultaneously. During the week, she'd attend school in Williamsville and on the weekends she'd play shotgun to her father as he delivered pizzas for La Nova. As she got older, this constant movement and transitioning continued and Mitchell would ride her bike from Williamsville into the city often. She still gets around town on two wheels today, stating that the rides make her feel more connected to everything. "I feel like I've discovered every crevice of Buffalo on my bike. I've had a moment with every piece of cement in Buffalo. I know every crack in the road like, where the potholes are and where the glass is going to be."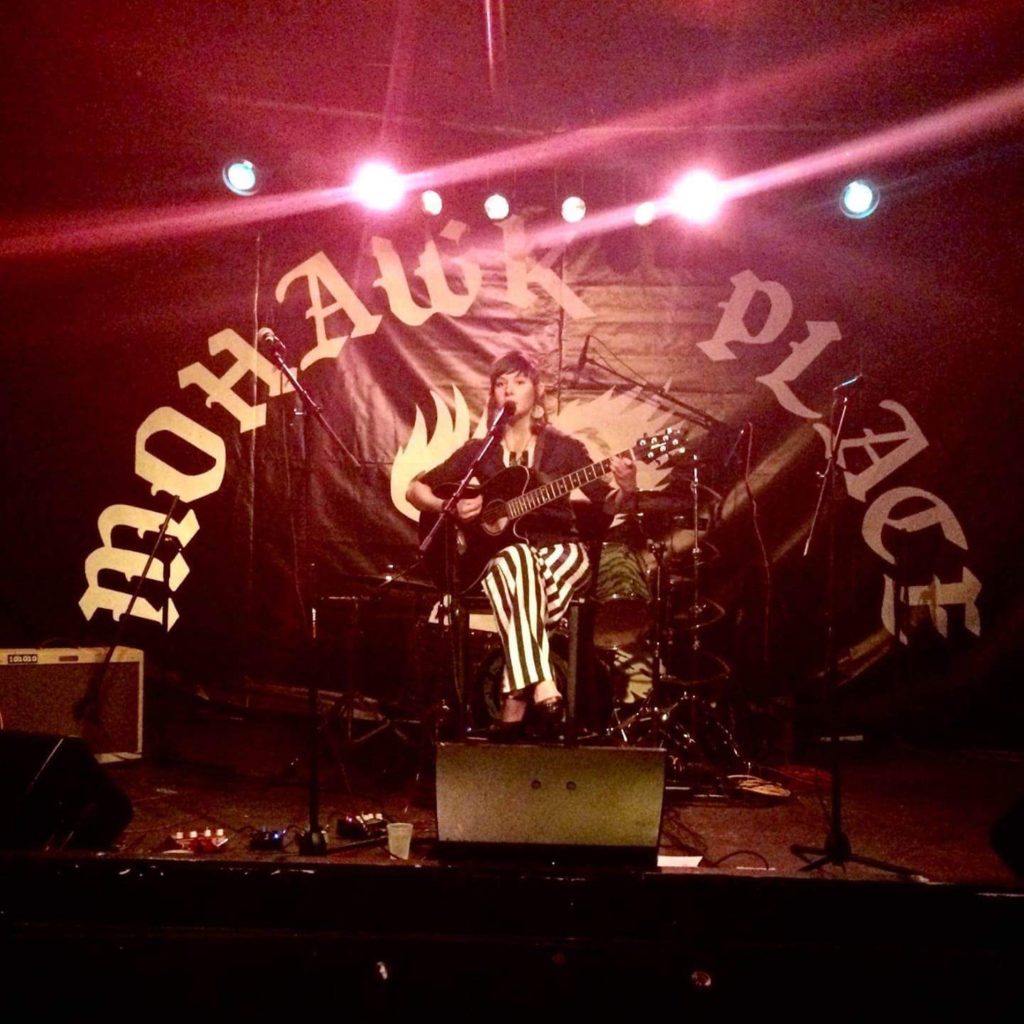 Her inconsistencies could also be attributed to the combination of her musical roots, her inspirations, and her songwriting process.
Mitchell considers classic rock to be a central influence stating that she, "listens to the same Steppenwolf song every day. I just pop in 'Magic Carpet Ride,'" and cites Dolly Parton as an inspiration. "I don't know what it is about her. She just crawls inside your heart. I feel like that all the time. For the most part, if nobody gets anything out of our experiences, I want them to know that I'm going to curl up in a ball in their heart."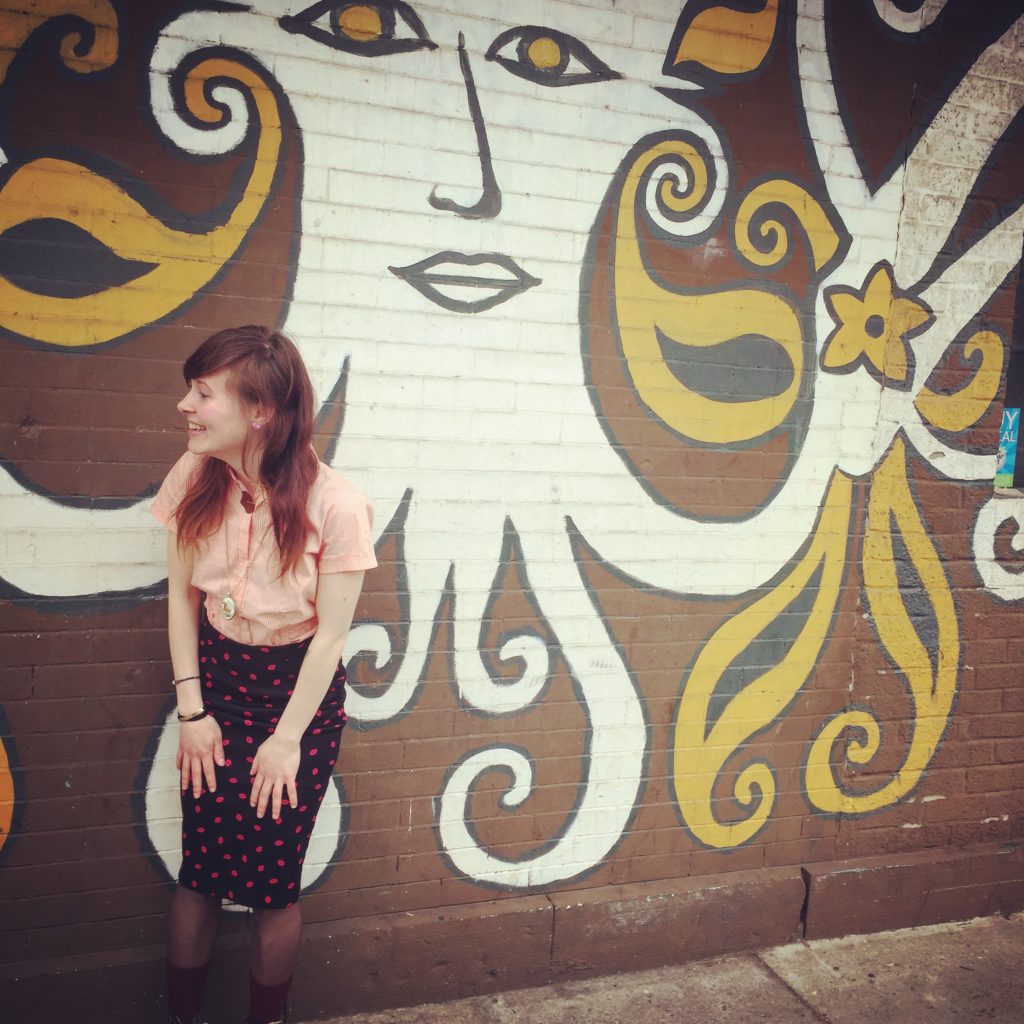 Her inspirations and experiences have helped shape her genre which Mitchell feels evades labels but can be explained as coming "from the deep cosmic abyss. I think of these black sparkly holes that exist in the tiny reality and big reality. I just think of it like I'm going to touch the universe. And, that's what it sounds like."
---
To reach that sound, Mitchell draws from muses, herself, and her entire process. She is dependent on connecting with people, feeding from them, and growing.
First, it was a boy from Allegheny who led Mitchell to playing guitar. He'd come from outside the city lines and play in the streets. He taught her how to play Lead Belly's "In the Pines" and she was hooked.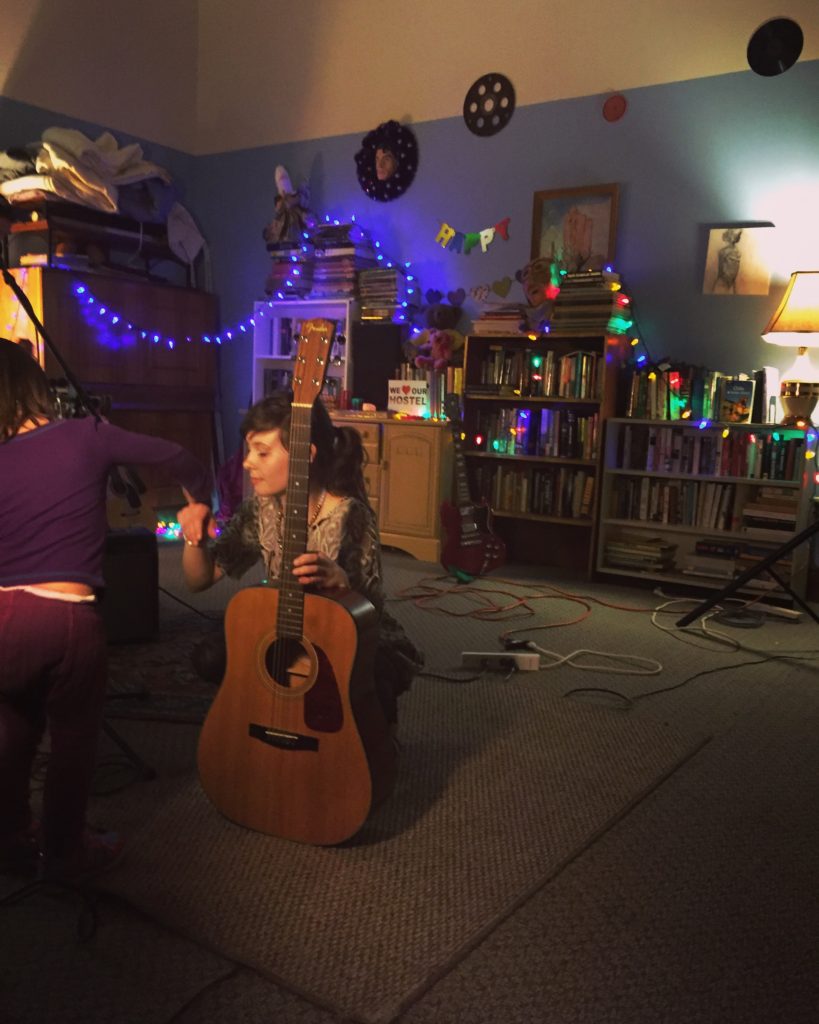 Later, it was a relationship that led her to her songwriting process and to becoming Velvet Bethany. But, it was the core of her songwriting process that led her to end that relationship and emerge complete and free. Her songwriting process "is derived from my Nichiren Shoshu practice of chanting Namu Myōhō Renge Kyō," and she notes that without the practice of chanting and her beliefs, she would not have had the power to cut ties so cleanly.
This, along with her departure, ultimately resulted in her first album, recorded with the help of Damian Weber: "I Am Not Peace + Love But You Are Welcome Here." The album explores the devil within and without, a theme that plays throughout. She pinpoints her song 'Luna Illusion,' track 3, as the song that encapsulates the epitome of her sound. On the track, an unexpected flute sails among everything. Mitchell plays a handful of instruments and while flute was her first, she says that she lacks a bond with it since it was not of her choosing. But, the song doesn't function without its presence. "There's all this round-ness. It's just like, ethereal. There's a feedback there, almost a spiritual feedback."
---
Though, Mitchell is apprehensive to use that word, spiritual. She is oddly self-assured as any 23-year-old Western Buddhist would have to be. "People have always judged me based on that. I'm not like a new-agey person. I feel like when people think of spiritual, they think of the white light. That's what people go to. Life is hard and I have to work hard to make it less hard. There's no white light protecting me. There's no white light that I go to for guidance. There's the dark and the light and that's the reality."
You can check out Velvet Bethany's music here, or check the her out in person at The Modeling Factory on May 21st with Radiation Risks.