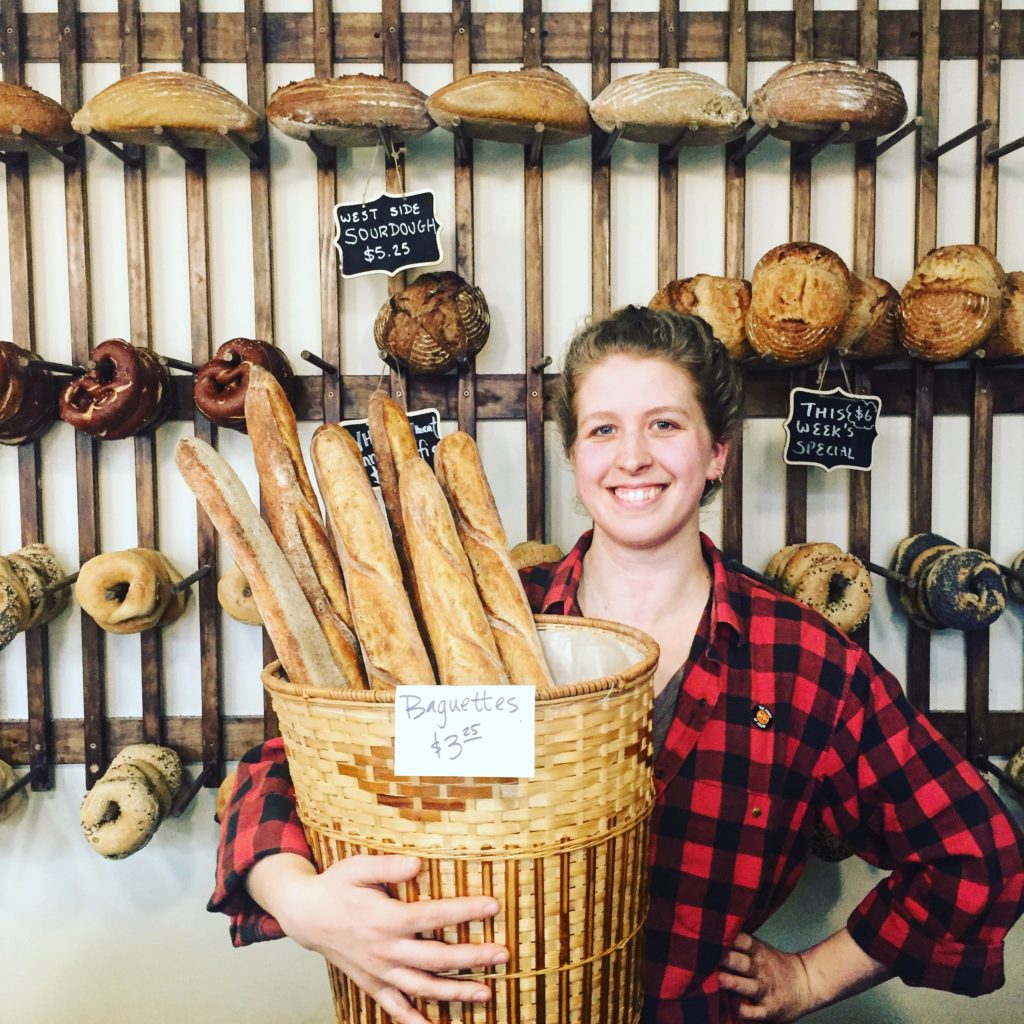 Allison Ewing is all of the following: a Libra, a self-admitted Hufflepuff, a queso enthusiast, and BreadHive's in-house optimist and one of the original founders.
Born and raised in Atlanta, Georgia, she made her way up north for college and found herself in Buffalo thanks to her future husband. They moved here at the height of the recession, in the middle of a snowstorm, and in the dead of winter into an apartment on Summer. Even then, seeing Buffalo at what most consider to be its worst, Ewing fell hard for this city.
As a baker, Ewing has been primarily self-taught and got her start with an underground semi-guerrilla baking club named Fancy and Delicious. You could find them (maybe) baking with a hand-built earth oven in a backyard on the East Side, at Ol' Wondermoth, or by word-of-mouth. It was all very hush-hush because, "you can't get the Health Department to inspect somebody's backyard." But, Fancy and Delicious was only breaking even and more importantly, Allison and Emily Stewart (BreadHive founder #2) weren't churning out the best that they could. So, they decided to go legit.
---
When asked about the key to BreadHive's success, Ewing doesn't miss a beat. "Stubbornness and luck. Being able to form connections and see opportunities," she says. "There was one night early on, 2014, Emily and I had a really rough day and it was kind of the point where we asked, 'Do we keep doing this? Are you still in? Am I still in?' And we decided that, if we know that something is important, we will find a way to do it."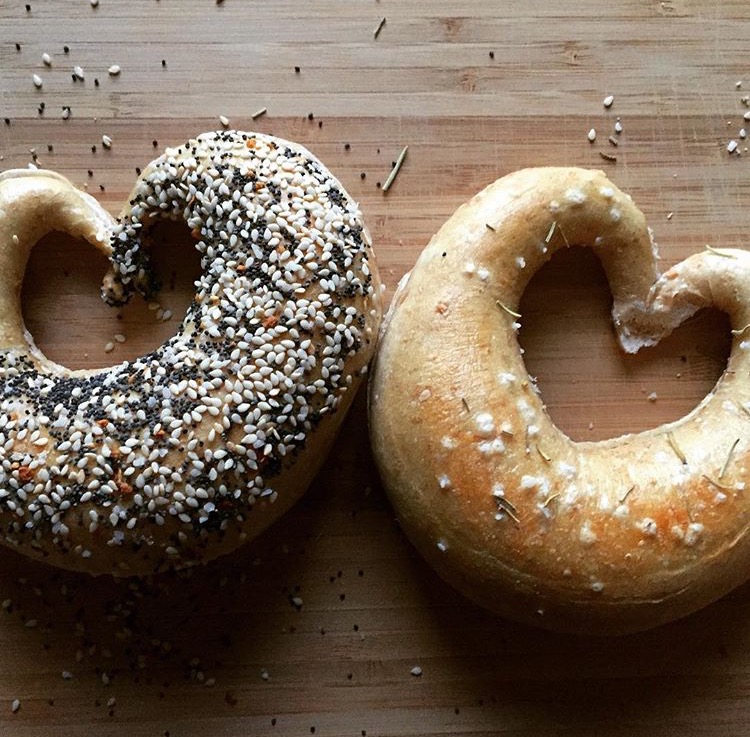 This is why BreadHive will never make cinnamon raisin bread. "None of the workers at BreadHive care about cinnamon raisin bread. But, we will make cinnamon and fig."
But, they also have to want it. They being the worker-owners.
Beyond stubbornness and luck, it is their worker-cooperative business model that lays the foundation beneath BreadHive. "Jobs in food are really tough. Everyone feels really good about producing quality goods and something they can stand behind."
The model also helps with problem solving. "If your delivery person feels just as motivated for the business to succeed as your baker and as your finance person, then the problem-solving can happen at different levels and there's a lot more communication and teamwork and investment at all levels. Everyone knows the stakes."
---
BreadHive currently has five worker-owners, though Ewing doesn't see a cap for that number. "We want to keep growing because our goal is to create as many worker-owner positions as possible," she says.
If there were another quality that caused BreadHive to rise, it might be intuition.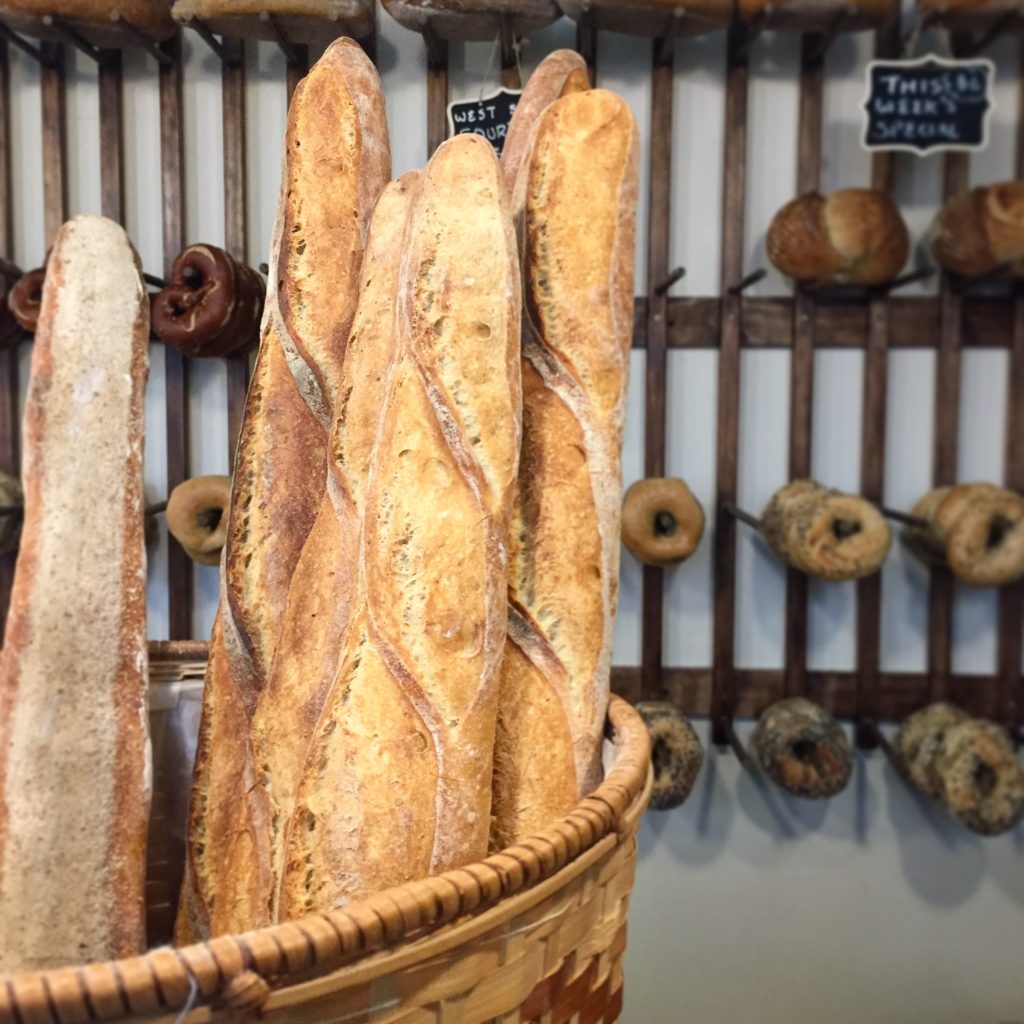 "I guess you're supposed to think of breadmaking as science, but I don't." She tells me that you can measure the talent of a breadmaker by tasting their baguette, and that following the foolproof recipes of Jeffrey Hamelman can take you far. But ultimately, she says, "In our operation there are so many variables that are uncontrollable. You've got to be adaptable and kind of intuitive."
There's no shortage of adaptability needed now as Buffalo attempts to move from being a city with a town mentality to a city with a city mentality. And when asked about Buffalo's self-proclaimed food renaissance, Ewing paused and said, "I have a perspective that is informed by going back to Atlanta every so often where the food explosion has already eaten its tail a couple of times over. Here, it feels very genuine for the most part. People are very invested in the local movement – whatever people interpret that to mean for themselves. But it does mean that people are willing to give us a try just because they know that we bake it here and that we live on the west side."
---
Ewing enjoys her share of the food offerings around town, as well. "I really love Lin in Riverside on Tonawanda Street. They have a chickpea starter that's amazing and I always get their ginger salad and they have a ginger drink that's hot….and it's unbeatable."
She goes on to mention that Niagara Seafood (now Pho Lantern) offers "the best vegan sandwich for five dollars or under in Buffalo. It's their tofu banh mi but hold the fish sauce." That sandwich is a close second to BreadHive's Bjork which has been confirmed to be a bestseller at the café despite being served "in a town where you think of beef on weck and wings." She says that you also have to consider "people who might not even know what tempeh is."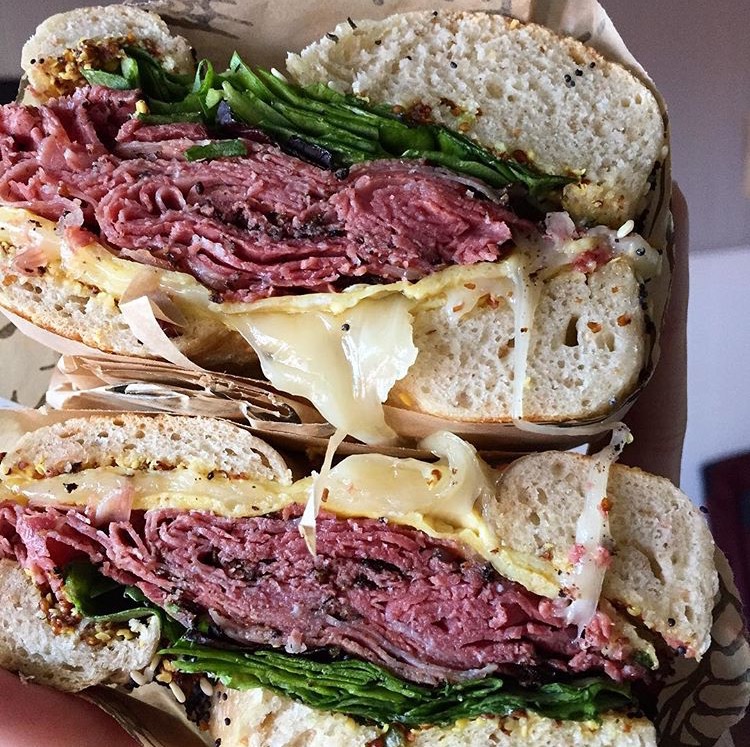 The real root of BreadHive's existence extends past the Bjork and bagel bragging rights. BreadHive exists because of understanding and open doors.
"I think we're one of the most visible because we've really understood social media. We try to remain a place that feels very comfortable in the neighborhood. Like, we don't want to be an outlier on Connecticut Street. We want people to feel comfortable whether they're coming in from 14th street, Hamburg, Canada, or wherever."
Ewing adds, "The best compliment people give us is, 'This feels like being in someone's living room.'"
---
That feeling of home stems from BreadHive using the oldest communal trick in the book: breaking bread.
You'll be able to get even more comfortable on BreadHive's patio set, to make its debut when the mythical warmth returns. But as it stands, BreadHive has been putting in good work for years. They've become ingrained in the 716 and, like Buffalo, they're easy to love even in the middle of a snowstorm in the dead of winter.
Get your fix at the brick and mortar at 402 Connecticut or hit up one of the last Bagels and Brooze of the season at Hydraulic Hearth; April 1 and April 8.