Alana Adetola Fajemisin's inimitable work can be found all over Qween City and especially as the visual accompaniment to Lara Martini's pen on the site's food and drink section, NOMaste. As one of the site's main photographers, she's brought to life the story of dozens of women in Buffalo, New York over the course of the last three years, and has become a great friend to everyone involved with the project. We wanted to give thanks for this incredible body of work, by highlighting this behind-the-scenes magicmaker ahead of her solo show 6-9 p.m. this Saturday, February 8, at Flight Gallery, inside Flying Bison Brewery. — KR
---
Alana Adetola Fajemisin was born and raised in Buffalo. She is a city kid. A brain harnessed in Olmsted Elementary, a Hutch Tech kid. She is one of those strange beings that still has the same friends she had then, only now they can do what they once did legally. She sees the changes that we all do as we grow and age, noting that the landmarks of her youth are gone.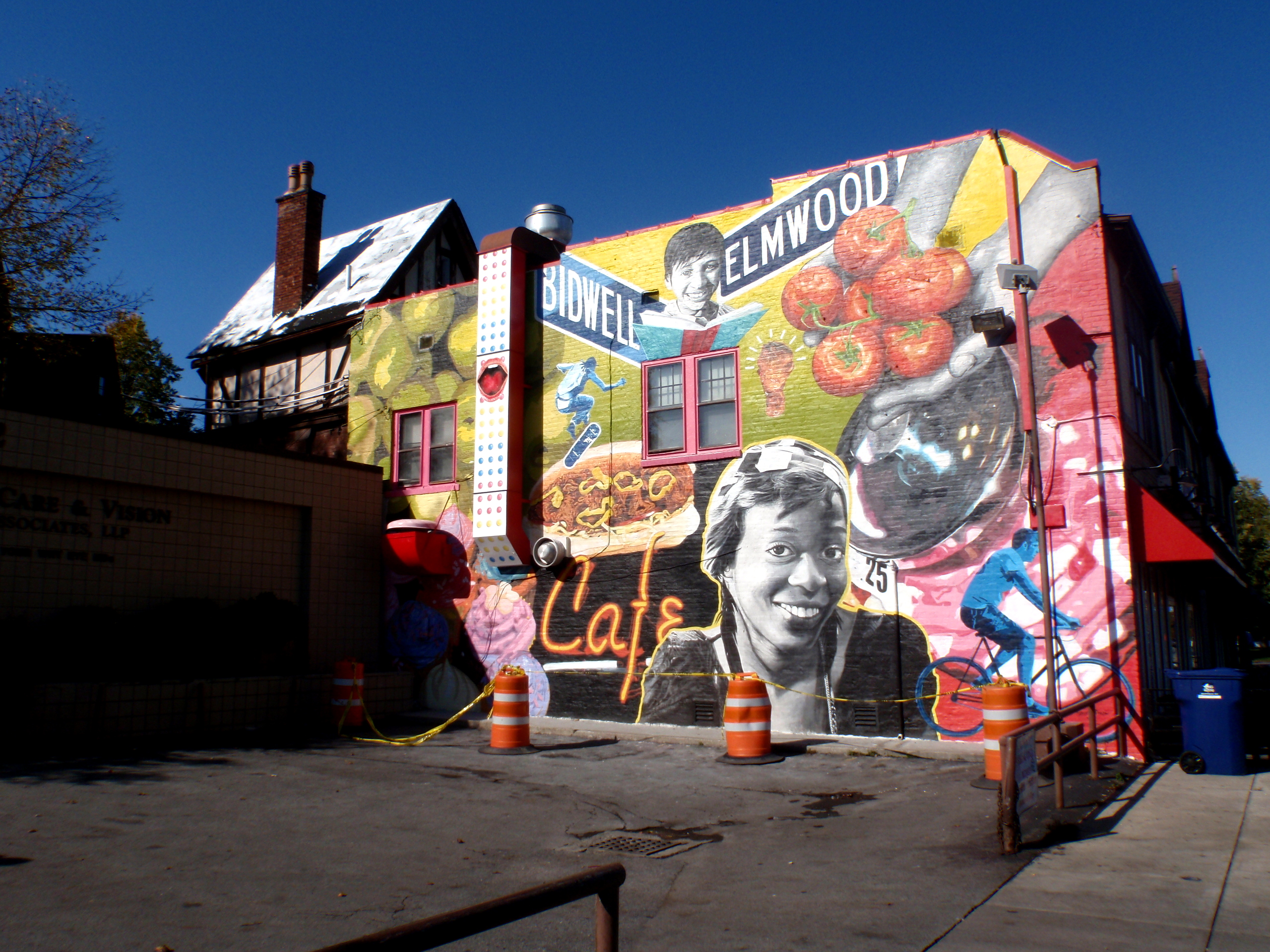 Alana is so Buffalo, you can see her face on the side of Jim's Steakout in Elmwood Village, though she's really not the type for that kind of exposure. She does an adequate Mayor Byron Brown impression, as he has been in office for almost half of her life. She put in time at Wegmans and CEPA Gallery before going off on her own.
As a first-generation Nigerian, she traveled a lot as a kid. Her heritage and her parents' divorce gave her a boost in kineticism. She'd travel to Nigeria frequently and split time between Buffalo and Atlanta. She's surprised that she stays here and that she will stay here in the land of lost adolescent landmarks. But her staying isn't stagnant; it's stable in a way that provides comfort.
---
Alana grew up with several mediums including painting and drawing, but photography came naturally. There's an instinctual draw to using her eye. She's a maker through and through. A lover of Halloween, she flexes other artistic skills during the season of the jack-o-lantern using her hands to make herself into someone or something else, like Oogie Boogie from The Nightmare Before Christmas.
Alana has been building Alana Adetola Arts Photography for 11 years. It was when she was laid off from her job at CEPA Gallery that she made the decision to go all in. Despite being surrounded by several business-minded people (she notes her mother, her father, and her boyfriend) and despite being self-admittedly independent, she said the decision was terrifying.
But, that terror was one she embraced. She has learned to be independently successful by consistently researching her craft and spending time working on the back of the house details. "It's very hard to be accountable for your own shit," she said. "That's why it's not for everyone."
Now, years later, she says she is spoiled because she has a studio at home and out in the world. She is spoiled with so much space to create. But she's not spoiled; she's earned it.
---
She admits that sometimes she is the kind of creative that never feels finished, but that removing the comparison aspect can be helpful. "If you have that in the forefront of your mind, you're never going to do anything," she said.
"It's like, how many bodegas are there? How many hair salons are there? How many photographers do you know? If everyone thought that everyone did it better, then there would be no options for anyone."
Alana Adetola Arts Photography offers a quieter option. "I focus on capturing truth and beauty. You'll rarely hear much direction from me – aside from an awkward mumble here and there," she states on her website.
Alana believes that in attempting to capture raw moments, she sets up an atmosphere of comfort, first and foremost. Her subjects can become comfortable when she doesn't ramble during sessions. "I think too much direction can make people clammy and tense and make them feel like they're doing something wrong," she said. Instead, she lets them move the way they feel comfortable and works around them.
As a melophile, Alana sets the scene in her studio with Spotify lists. She said her favorite songs are from film, though sometimes the flow of it is unpredictable. "Sometimes I'll have trap music and then it'll go into an instrumental."
---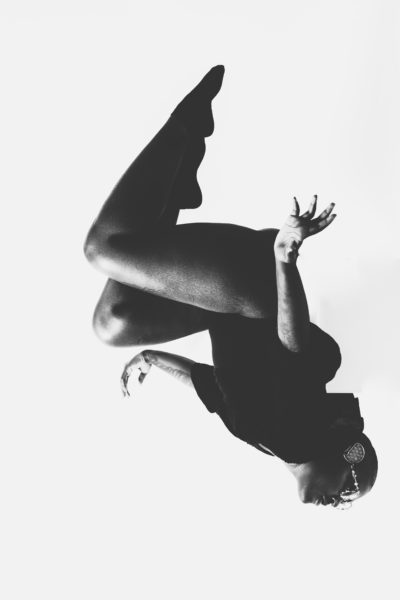 Her process is also full of contrast as well as framing and closeness to her subjects, yielding reviews of her work as "moody and deep." She is aware of the necessity to work around the shadows, to consider the perception of light and color. "We all see things differently; there are different levels of how we interpret color. That affects the balance of light in the photograph," she said.
It is because of that difference that Alana challenges you to deconstruct her work and measure the intent. What will you see? What will you feel?
When specifically discussing her upcoming show "Levitate," she said her process "played around with how [the subjects] moved and how I cropped them. There are illusions of jumping, floating, and drowning. And then, empty space."
One of those models is Obsidian Bellis, one of Alana's closest creator friends. She marvels that Obsidian is an ideal model to "go to and they're just going to be down for it," and mentions that she has watched Obsidian grow over the years and that the showcard photo for "Levitate" is an ode to the two artists and their exchanges.
---
The works of Alana Adetola Fajemisin can be taken in at the opening reception for "Levitate" at 6-9 p.m., Saturday, February 8, Flight Gallery, inside Flying Bison Brewery, 840 Seneca Street, which has been making a name for itself thanks to creator and curator Parrish Gibbons Herzog. A hardcover photobook will be available for pre-ordering at the show, and, maybe if you ask nicely, Alana will do her Byron Brown impression.