NOMaste creator & writer Lara Martini took a little quaran-time this week to put together the ULTIMATE to-do list for us, and we are Here. For. It. It turns out, there are TONS of things to do in the coming weeks (and MONTHS!?) while we protect ourselves and our loved ones from society's biggest medical catastrophe of the current era. Stay home, stay safe, and get some sh!t accomplished. No time like the present. — KR
---
Food
1. Go through your recipe books or borrow an e-book from the library via Libby, and plan a fancy dinner party for when the isolation is over, including cocktails, appetizers, dessert, decor, and invitations.
2. Play Chopped by picking 3 random ingredients you have and making something delicious.
3. Perfect your morning drink — whether it's a smoothie, latte, or tea. Make it fancy so you look forward to it.
4. Treat yourself to take-out once a week. Bonus points for trying a new (to you) place.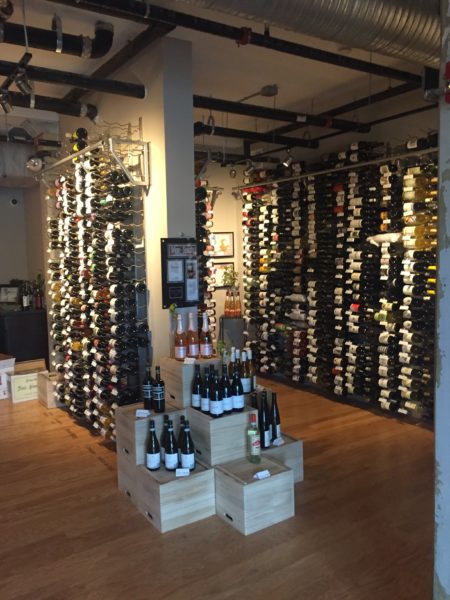 5. Order a cocktail for delivery because OMG when will you have the chance to do that again?! Or a case (or two) of wine!
6. Pizza or Wing challenge. Call up your favorite pizza or wing places, and then set up a blind taste test for you and your roommates. You can also virtually do this with a bigger group if you are a party planner. Then, taste them all and rate them — come up with criteria to judge. For pizza, it can be smell, crust, cheese-to-sauce ratio, flavor. For wings it can be crispiness, amount of meat, juiciness, heat.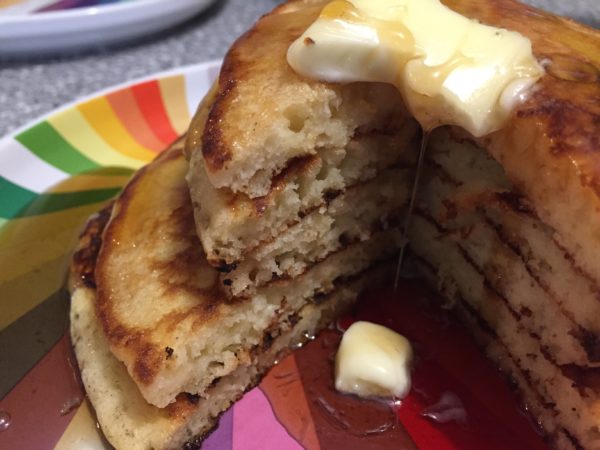 7. Have you always made pancakes from a box of mix and some water? Try these incredible pancakes from Prish Moran of Sweet_ness 7 cafe — you can thank me later. They are life-changing pancakes. Go ahead, have breakfast for supper.
8. Start a meal share program with your friends. Decide what to cook and what days each person will cook. Ideally seven people would be part of it, so you get home cooking every night, but are only cooking one night. Make enough for your group, and on the day your food is due, drop off your meal on each person's porch! This way, everyone gets home cooked food, but only has to cook one day a week. Great recipes are casseroles, lasagnas, chilis — things that are easy to cook in a batch, and easy to reheat. Don't forget the fixings!
9. Skype Bake or Cook! Call up a friend you love to cook or bake with, and work on the same recipe, face to face, and follow the steps together. It'll be almost as good as if you were cooking in the same room, but the bonus is you don't have to share your results! More cookies for you!!!
10. Do you have a chest freezer? You probably don't know what's in it. Heck, probably not your regular freezer, either. Time to take everything out and organize and label things, toss super old stuff, and get your larder in order.
11. Make bread from scratch — it's easier than you think! Check out Easy Bread and Baguettes.
12. Learn how to make a homemade ingredient. I recommend ricotta cheese for beginners, since it's super easy and quick. It'll give you the confidence you need! Then use it in a lasagna or baked ziti.
13. Have an online dinner party with HouseParty, where you and your friends all share the same meal together, virtually. Plan the menu in advance, cook, and join at a specific time to chat over wine and hot food.
---
Creativity
14. Write in your journal for 15 minutes every day.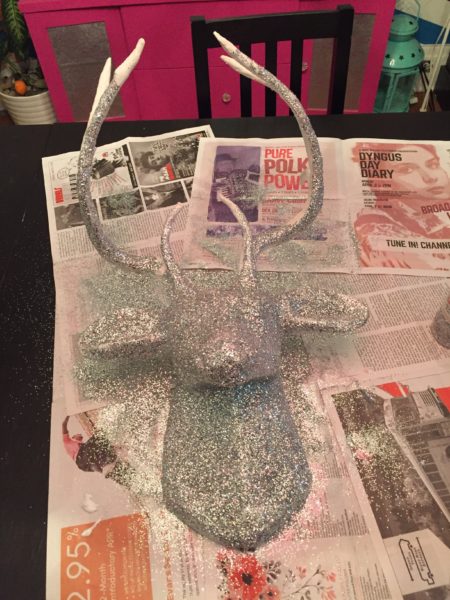 15. Start that novel, write the story outline, or just start chapter 1.
16. Download free coloring pages and get creative.
17. Fill out one of those 'all about me' notebooks and get to know yourself a little better.
18. Make a photobook or three of your favorite memories, vacations, projects, etc.
19. Write some fan mail. I'm sure you have a crush on someone (hello Mariska Hargitay) so why not tell them? Just don't be gross. Sometimes fanning out feels great, and you have the time to write some good old-fashioned snail mail and send it out.
20. Redecorate your space with things you already own. Restyle, rehang artwork, move furniture around, make everything fresh without spending a dime.
21. Paint a rainbow and put it in your window for kids to see when they go outside for a walk. While you're at it, add a teddy bear next to it.
22. Bedazzle something. Take those rhinestones and make something ordinary and boring, sparkling and gorgeous!
---
Self Care
23. Practice that new make-up technique from that tutorial video you love.
24. Create a self-care routine and stick to it for 7 days.
25. Give yourself a spa manicure and pedicure, complete with lotions, massages, the works.
26. Lay out in the sunshine for a half hour and get that Vitamin D!
27. Take 5 minutes every day to think about three things you are grateful for. Better yet, write them down.
28. Order yourself a foot bag and thank me a week after you use it.
29. Master that nail art you've been eyeing but haven't spent the time trying to do.
30. Dye your hair. By the time we are allowed out, it'll wash out if it was a temporary color anyway!
31. Meditate. Take a few minutes every day, do it and just be still, calm, and present. Focus on your breath. Make a space that is calming, with a comfortable seat, and quiet. I recommend apps like Headspace to help you start. Their informative videos help when your brain is a runaway train, and give great visuals for such an abstract concept.
32. Smoke some weed. Smoke a lot of weed. You heard me. We're home, where do we think we're going?? Relax, chemically. You deserve it. Actually, you probably need it.
---
Taking Care of Business
33. Make your master to-do list.
34. Learn a new language on Duolingo.
35. Take an hour or two to update your digital security by changing ALL your online passwords. It might help to keep them in a notebook that NEVER EVER leaves your house. Treat yourself.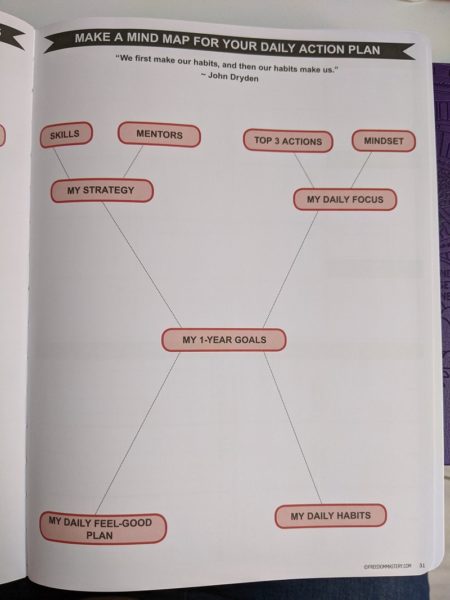 36. Check in on your finances and make that budget you've been putting off. Make a list of all your accounts and balances, all your debts, and all your monthly bills and expenses.
37. Make your 1, 5, and 10 year plan. (Or your 1, 3, and 5 year plan, whatever feels less intimidating). If you don't know what that is, Google it. Be specific. Be a dreamer, but then write down actual steps you can take to achieve your goals.
38. Take an online class in something totally random that sparks some joy. Many classes are being streamed for free — learn something new. Or learn how to be happy from Yale's popular class.
39. Make a schedule and stick to it. You'll thank me later when you're not eating breakfast at 9 p.m. and you know what day it is, and which pajamas you should be wearing — your work pajamas or your video game playing pajamas.
40. That project you've been meaning to do? Do it. Spray paint that piece of furniture you dragged from the curb and that has been sitting in the garage for you to work on one day. That day is TODAY!
41. Write reviews for all the local businesses you want to support (restaurants, bars, stores, fitness places, etc).
42. Apply for stuff. Wanted to go on an artists residency for painting or writing? Now is the time to get that application in order. Not sure when the world will reopen? Aim for things starting in the fall or later, and apply for those.
43. Make a list of all the places you want to go, the restaurants to eat at, bars to drink in, musical acts you want to catch, places you want to party in — and plan for when this is over. Because it will be over.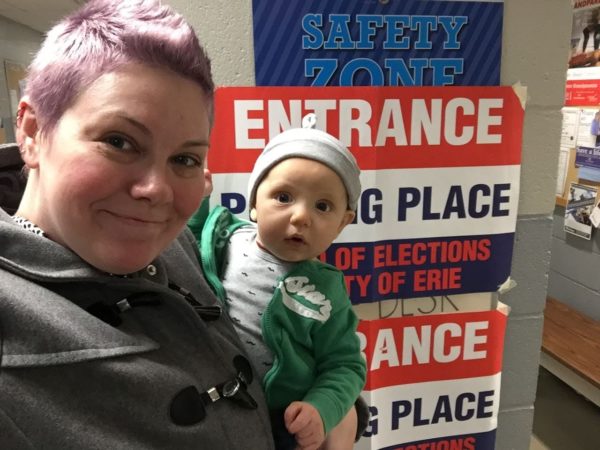 44. Register to vote if you have not already. November will be here before you know it. Get ready.
45. That website you've been wanting to make for forever, for your art, writing, photography, projects, whatever it is — now is the time. Get your WordPress on, or your Wix on, or your Squarespace on — whatever it is, try it out! They're free to start, and you can always take it down if it's not working out. But you'll be happy you tried.
46. Update your resume. I know, this might hurt some folks to see it, but you never know when you will be out of a job, as these times have shown, but you also don't know when you might want to level up or make a connection that says, 'Hey, send me your resume, you sound amazing.' So be prepared, dust it off, update it, and take a peek at what's out there. Can't hurt to be ready.
47. Get your inbox to zero. Go through all your junk mail and advertisements and coupons you get and decide if you want to get those emails, and unsubscribe to anything you don't need. Reply to everyone you've been meaning to reply to, and organize those folders. You should have one for online shopping, one for bills, one for work, and one for personal stuff, just to name a few.
48. Write to your Congress, people! Local, state, and federal. You now know how they respond and vote on some critical issues (if you've been paying attention at all) and should let them know how you feel. It's just as important to praise people for doing right as it is to tell people they've lost their goddamn minds when they fuck up, so be sure to do both. Make your voice heard.
49. Volunteer to 'teach' for an hour. Be a 'guest lecturer' and talk to your friend's kids about whatever it is you know that they will find interesting. Maybe it's your job, your schooling, a skill you have that you want to share, anything. Kids like attention, and their parents could use the hour break.
---
Cleaning & Organizing
50. Make a donation box, and tuck it in a closet or some out of the way place. Be sure to put something in it every single day.
51. Pick one room each week, and tackle one project in that room each day.
52. Clean from top to bottom, one room at a time. You'll have a sparkling clean house at the end of this, I promise.
53. Take an hour and sew on all those buttons and fix all those hems that you've been meaning to do 'when you have some time.'
54. When was the last time you cleaned your windows? Washed the curtains? Show your windows some love. Spring is coming and you'll want to open them, so they should be sparkling.
55. Get your laundry hamper to zero. You know what I am talking about.
56. I know you have a box that's never been unpacked or gone through since you moved into your place 5 years ago. Go through it, and toss, donate, or put away the things you found that you forgot you had.
57. Organize your digital photos. You know they're a hot mess, either in your iPhoto, Google Photos, or just your hard drive. If not now, when?
58. Do a digital clean-out, too. Find yourself sad or angry on Facebook or Instagram? Figure out what is bringing you down, and clear out the negative stuff. No need to follow people you've never met, people who only post political stuff that sets you on edge, or make you feel anything less than beautiful, smart, and worthy of love. If someone doesn't do those things, unfollow or unfriend. Marie Kondo your online world. Only spark joy.
59. Make your home efficient. Now is the time to make sure all your bulbs are CFLs or LEDs, that your thermostat is set to comfortable but not too hot, and your hot water tank is set a touch lower.
---
Connecting to People
60. Write an old-fashioned letter to someone.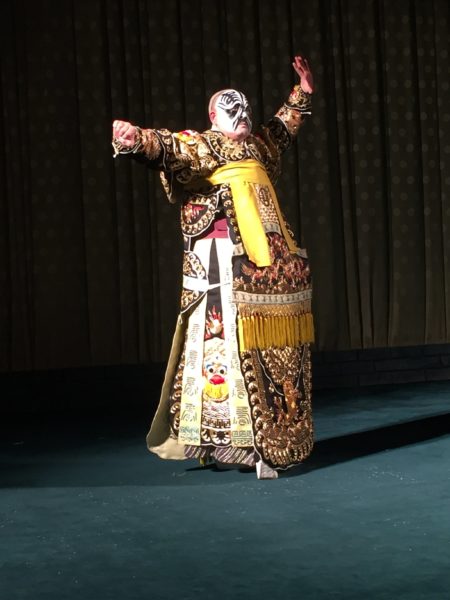 61. Do a Facebook Live and share a recipe, a dance, a song, whatever — just put something out there.
62. Call your friends and check in on each other.
63. Download the ZOOM app and set up a virtual party. If it has a theme — even better! Try a decade theme, like a Swinging '70s Party, or a Hair Raising '80s Metal Party.
64. Have a Netflix Party with your friends — pick a day, time, and film, then make sure everyone has their cocktails and snacks ready! Make sure to have a video chat after so you can talk about what you saw.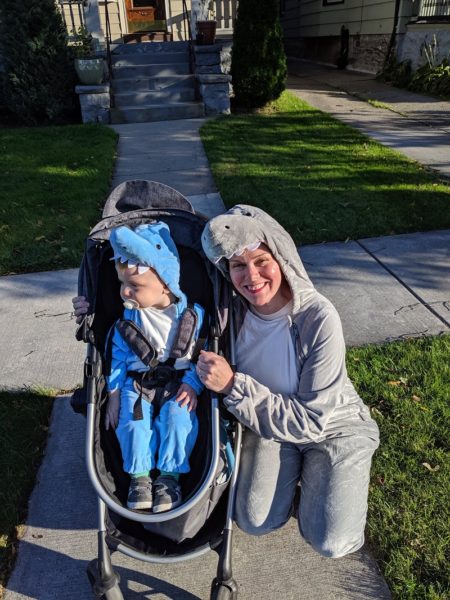 65. Share those adorable videos of puppies walking around the aquarium, or penguins checking out the zoo, or whatever else it is. We all can use a dose of animal adorableness, and for those who don't like it — just don't listen to them. Or block them. No need for negativity when there are baby penguins to watch!
66. Make a playlist, share it with people. On Spotify, Google Music, whatever it is you like to spin. Call it your Covid-19 Mix, and make sure it has 19 tracks!
67. Do something fun for your neighbors. Dress up in your T-Rex outfit when you take a walk, play your bagpipe down the street as a one-person parade, dress like a carrot and remind people to eat their vegetables via a bullhorn. These are all real things that have happened, BTW.
68. Foster a dog or cat. They need some love, too, and you could probably use some companionship to be honest.
69. Try your luck on Chat Roulette. Sorry for the unsolicited dick pics in advance, but there you can let your freak flag fly, and maybe even have a nice conversation or two.
---
Sweat & Groove
70. Take an online workout class in something you haven't tried but have been wanting to!
71. Stretch every morning with online yoga. I personally love Bad Yogi.
72. Start that Couch to 5K you've been meaning to.
73. Take a 15 minute walk. Every. Single. Day.
74. Go ride your bike on a self-guided tour of the Murals of Buffalo.
75. Check out the Outer Harbor on foot, rollerskates, or bike.
76. Take a hike! Try Chestnut Ridge Park. With this many trails you can easily practice social distancing.
77. Pick a fitness challenge and do it — like the pushup challenge, yoga challenge, etc.
78. Pick either a headstand or a split, and work at it for 5-10 minutes a day. Every day. You got this!
---
Fun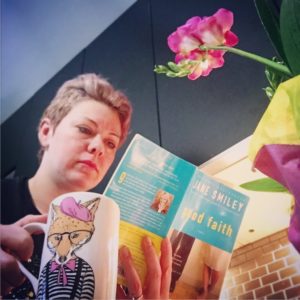 79. Read that book you've been meaning to read.
80. Download free audiobooks from Overdrive, using your library card. Oh, and while you're at it, get an NYC library card if you are a resident of New York State!
81. Remember the joys of Solitaire!
82. Have a picnic, alone, with a book. At the park or in your own backyard.
83. Catch a free streaming online concert from the BPO, or your favorite musician.
84. Listen to Patrick Stewart read Shakespeare.
85. Start listening to that podcast you've been meaning to listen to. (My personal favorite, funny podcast.)
86. Fly a kite at Wilkenson Pointe.
87. Catch the sunset or the sunrise at Woodlawn Beach (or really, anywhere).
88. Watch some music videos and master some dance moves. No one is watching, it's OK to rewatch that Lady Gaga video 40 times in a row.
89. Go look up the lyrics to those songs you love but aren't sure exactly what they're saying, and practice them till you've got it down.
90. Watch Tiger King on Netflix. Honestly I don't know how you have time to read this list if you haven't seen that show yet.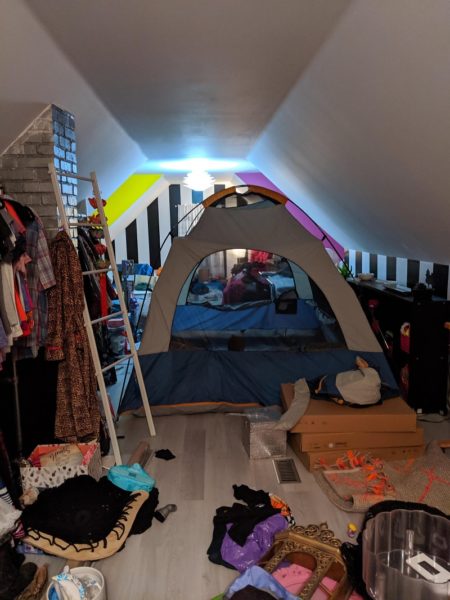 91. Go camping, indoors! If you are a seasoned camper, set up your tent in your living room (if it's big enough) or your backyard (if the weather is nice enough). Then, make some s'mores either over a fire (outside) if you have a fire pit, or use the microwave. Pop some Jiffy Pop, and look at the stars. Use a constellation app to see the stars. Read a book with a flashlight or lantern, and sleep in your sleeping bag. This is great if you have kids — they will love this. If you don't have a tent, make a fort with a sheet and a table — just throw a large sheet or two over your dining table, or hang a line somewhere in the house and make a classic A shaped tent. Whatever you do, make it fun. Do some singalongs, play some guitar, and tell some scary stories.
92. Have an online karaoke party where everyone logs in on Zoom, all sing to the same song, then randomly unmute a person and give them the floor!
93. Take up a musical instrument. Online classes are free (Fender) and you can find a ton of instructions on YouTube. Might I recommend a guitar, ukulele, keyboard, or saxophone?
(Fender is offering 3 months of free classes!)
94. Get into birding. It's free, fun, and a solitary activity. Plus it's an excuse for you to get that cute bird feeder you've had on your Amazon wishlist for three years.
95. Play a game that will help your brain. Try a game on your phone like Words with Friends, or a crossword.
96. Dust off that old gaming console you bought years ago, and see if you still have those skills at Katamari Damacy or Mario Kart.
97. Take a drive. Take in some scenery on the side roads and explore with a hot cup of coffee by your side and some tunes pumped up.
98. Garden! That's right, plant some bulbs, start some seeds, and clean out the garden beds. Get ready because spring is HERE.
99. Genealogy. Now you have the time to dig into ancestry.com or MyHeritage or wherever you want to go, and start the big job of figuring out who you are and where you came from.
100. Throw yourself a cocktail party, for either yourself or your spouse/partner/roommate(s)/whoever you are quarantined with. Everyone must dress up in their best, do their hair and make up, play some old time swing or classic jazz, and mix a couple of specialty cocktails and sip, dance, and chat.
101. Catch up on all the Qween City articles you've missed! Check out all our awesome stories, follow some new people, and shout out and give us some love! Share your favorite story, and post a comment or two. We're online, and on Facebook and Instagram!