Ashera is a Marriage and Family Therapist with an extensive background in sexual health education. You can ask her stuff anonymously and she won't get weirded out. Seriously, try her. Send your queries through our anonymous contact form here.
Dear Smashera,
Lately I have been curious about getting some sex toys. The problem is, I'm not entirely sure what I would like. I'm hesitant to walk into a sex toy shop because A) they scare me a little and B) I'm afraid that they'll try and sell me something that I don't need. I've looked online a bit, but I often get overwhelmed and just end up closing the tab after thinking, "where does that even go??" Can you help me figure out what's out there and how I can comfortably get something?
Sincerely,
Jilled Off
Dear Jilled Off,
I'm glad that you're acknowledging your curiosity! Sex toys are a great way to add more orgasms to your life, either by yourself or with a partner. There are a few basic types out there that I will happily demystify for you.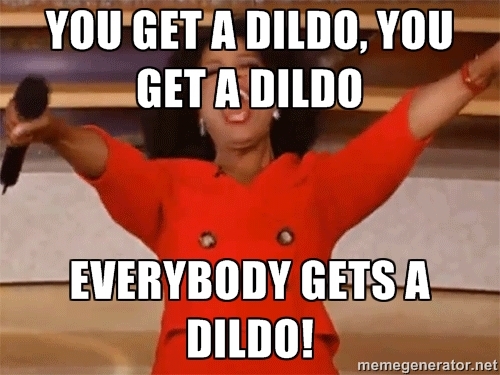 Dildos are generally phallic-shaped and are meant for putting in your vajayjay or butt. Purists say they don't vibrate, but this isn't always the case. Since most don't require batteries, they're ideal for surviving the zombie apocalypse. They come in all sorts of shapes, sizes, colors, and materials—from silicone to glass and wood. Glass ones are particularly neat because you can make them warm or cool if you like. Some dildos have suction cups and are attachable to many surfaces depending on your dexterity and level of creativity. Some are pretty basic, while others are wild.
Vibrators come in a couple different forms. Bullet vibrators are meant for external use, like on your clitoris, nipples, or wherever feels good to you. They're pretty small and not really meant to be put in your body. Generally, there's a little egg-shaped dealie that is attached to a controller that can go through various settings and pulsations.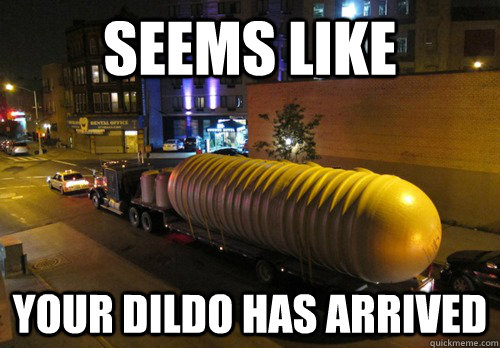 Dual-action vibrators, like rabbits, are meant to stimulate both the clitoris and G-spot. Some will have different features, like rotating pearls or different curvatures. Like dildos, there's a vast range in sizes and material. When looking at these, remember that not all of it is going inside of you, otherwise it's easy to get intimidated.
If you're looking for a little backdoor action, butt plugs are a good place to start. Many are stationary, like dildos, but vibrating ones do exist. You can even get them with animal tails or little gems on them if that suits your fancy. They come in many sizes, from the very small to the startlingly large. I've written a handy-dandy super NSFW on all things butt play for your careful perusal.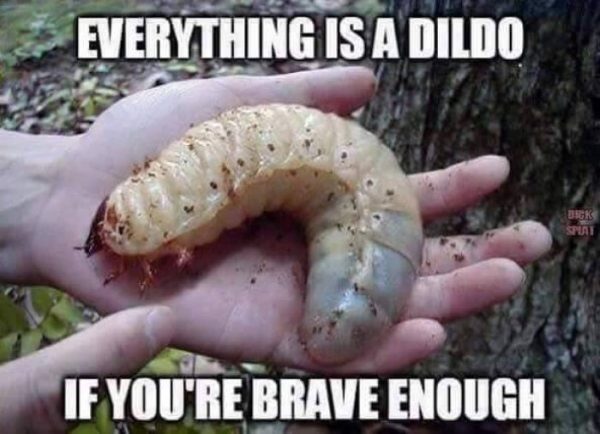 Lastly, if you're looking into using something with a friend with a penis (or a strap-on), cock rings can be very helpful. Once your friend has an erection, USE LUBE to secure it at the base of the penis to restrict blood flow. If you don't use lube, you run the risk of ripping out some pubes upon removal, which means they'll be hesitant to be sexually adventurous with you again in the future. Some cock rings have vibrators attached to provide you with clitoral stimulation. BONUS.
Speaking of lube, you're going to want to check what your new toys are made out of. Never use silicone lube with a silicone toy or it will eat the coating and you will be sad, sad, sad. I've answered all your lube questions in a previous post, because writing articles about sex is clearly a big part of my life.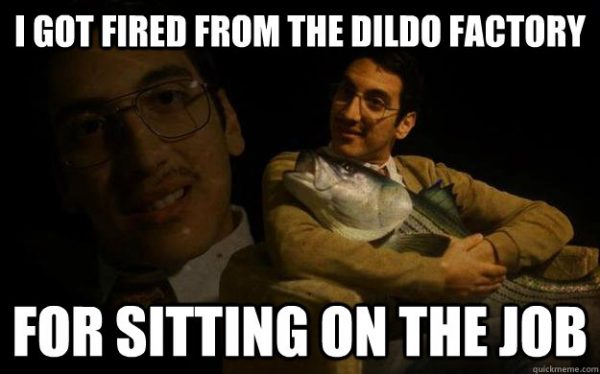 As for obtaining sex toys, there are definitely seedy shops out there, but there are also really nice lady-friendly ones like Babeland. Adultmart and Pandora's Boxxx have helpful staff on hand that are ready to answer your questions. Remember, no one there is judging you for what you buy. If you just want to browse and see what's up, that's fine.
If going to a sex shop makes you want to barf all over yourself, you can scoop some vibrators at some pharmacies in the family planning section. You could also have a party through Pure Romance or another direct-seller company, where you can earn free stuff and have all your lady friends over. If you or your friends don't know a consultant, you can always check out who's working in the area on their website.
If all else fails, there's always the internet.
Happy shopping!
Kisses,
Smashera